ShippingShippingShippingShipping
Shipping
Orders are generally processed within 1-2 business days after placing the order. Once an order has been shipped, you will receive a shipping confirmation with a tracking number. Purchases over $200 require a signature upon delivery. If you do not receive a tracking number, please check your spam folder before emailing us. 

For international orders, customers are responsible for all customs charges. Some of our products such as Pillow Inserts, Dog Beds, and Areaware Objects are not available for international shipping. If you're ordering an eligible item and would like a smaller one to ship with it, please send us an email and we can help.
LOCAL PICK-UP + SHOPPING
Select items are available for pick-up and to shop Mondays to Thursdays from our studio in Brooklyn, NY:
561 Myrtle Ave
Brooklyn, NY 11205
Hours: 10am to 6:00pm
Pick-up orders are usually ready the next business day. Once confirmed and prepared, we'll send a 'ready for pick-up' notification with further instructions.
LOST OR STOLEN PACKAGES
In many cases, packages marked as delivered but not received are a tracking error and the shipment will arrive within the week. We can ensure your purchase during transit until it is marked as delivered. From there, we suggest contacting the shipping carrier for support. We are not liable for lost or stolen packages. Orders marked as delivered may not be refunded or replaced.
If your package is late or lost in transit (not shown as delivered), please email us and we will help find the package or take other steps on a case-by-case basis.
If an item is returned to us by the carrier due to address errors or an inability to deliver, we can reship your order. We charge a $10 reshipping fee for domestic orders, and $20 for international orders. We can otherwise process a refund minus shipping costs.
Please ship your item to a safe and reliable location.
RETURNSRETURNSRETURNSRETURNS
RETURNS
All returns must be made within 14 days of receiving your order. We do not cover the cost of return shipping, but we can provide a pre-paid label that is deducted from your refund. Please email us for a label or send your items in their original packaging with receipt to the following address:
Dusen Dusen
Returns Manager 
2626 N Hopkins Rd
Richmond, VA 23224-3716
Allow about 7-10 business days for processing returns. Once it comes in, we will grant a refund in full excluding original and return shipping costs.
Please see our sale return policy below.
EXCHANGES
All exchanges must be made within 14 days of receiving your order. Please email us your order number, the items you're returning, and the item you'd like in exchange. Domestic exchange costs can only be covered once. We cannot cover return or exchange shipping costs for international orders.Items that have been used are ineligible for return or exchange. If it is worn or damaged we can either have it shipped back to you for a $10 fee, or you may forfeit the refund/exchange.
SALE ITEMS
Discounted items marked as final sale and sample sale purchases cannot be returned or exchanged. Items purchased during a limited-time promotion may be returned unworn, undamaged, and in original packaging for store credit or exchange only. We cannot apply discounts after a purchase is made, and discounts cannot be combined.
DAMAGED MERCHANDISE
In the event of a damaged or defective item, please email us with your order number and an attached image of the damage. Replacements, store credit, or refunds may be issued on a case-by-case basis.
CAREINSTRUCTIONSCAREINSTRUCTIONSCAREINSTRUCTIONSCAREINSTRUCTIONS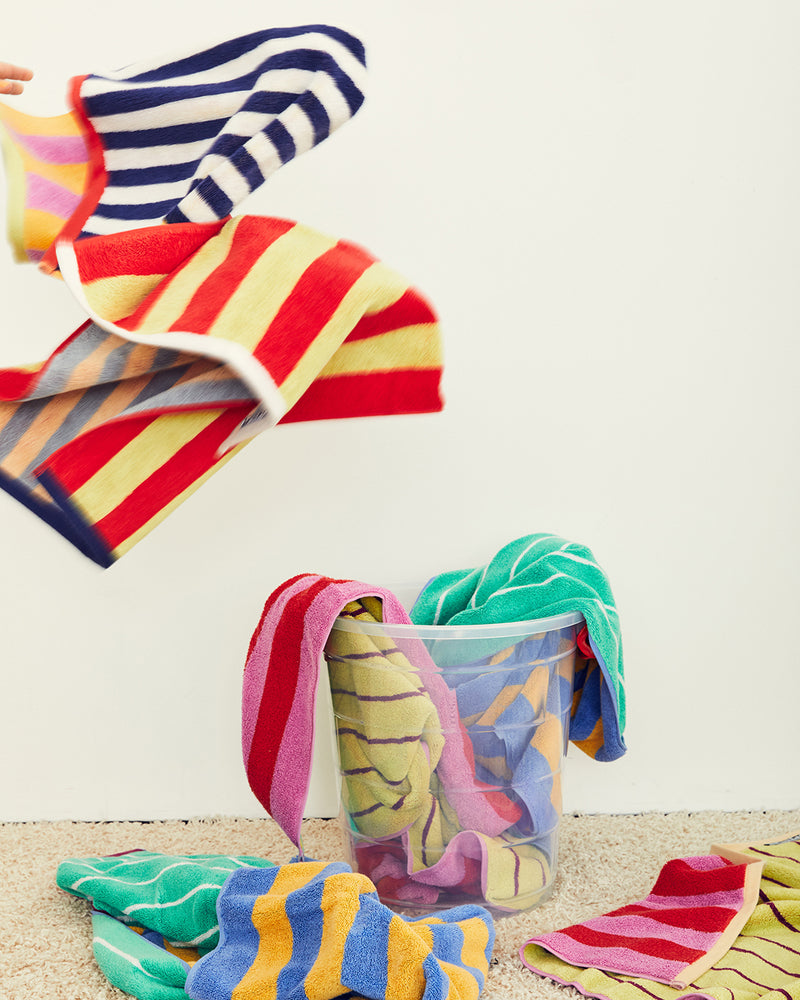 TOWELS
Gentle machine wash cold and tumble dry low. Do not bleach. New towels may lint at first, but will diminish after 1-2 washes. Avoid using cleaners that contain Benzoyl Peroxide Retinol, Alpha Hydroxy acids or Hydrogen Peroxide as these can cause color damage. If a loop is pulled, simply cut the thread.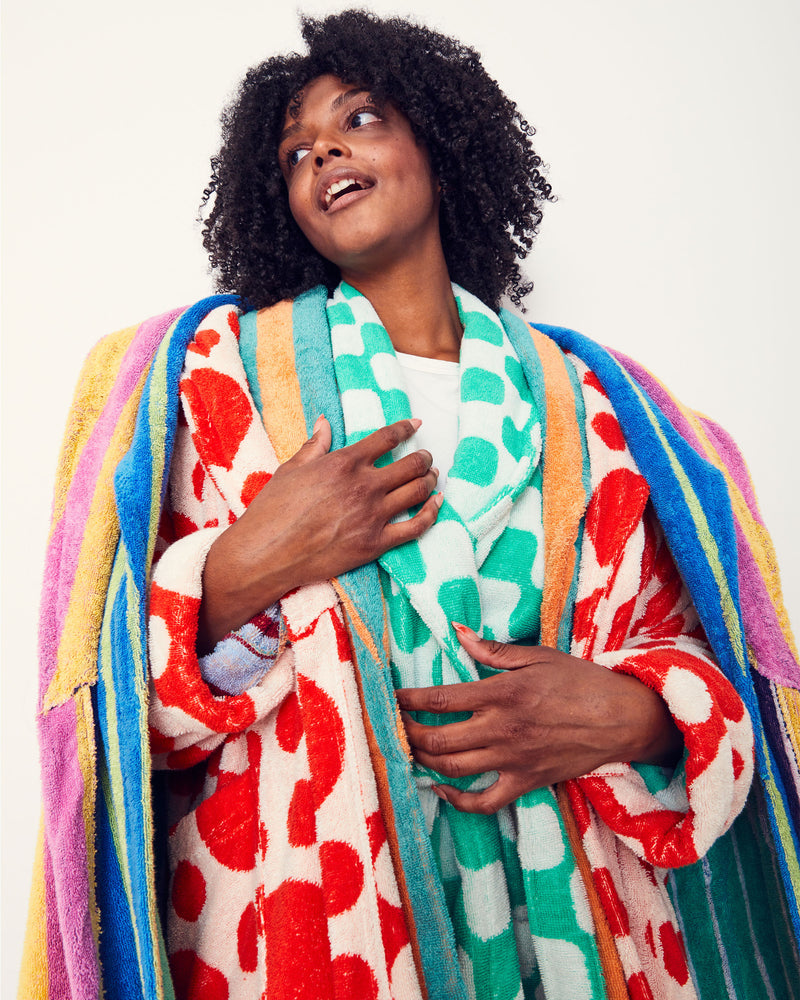 BATHROBES
Gentle machine wash cold and tumble dry low. Avoid using cleaners that contain Benzoyl Peroxide Retinol, Alpha Hydroxy acids or Hydrogen Peroxide as these can cause color damage. Separate the tie from the bathrobe loops and wash with like items, avoiding items with hooks. If a loop is pulled, simply cut the thread.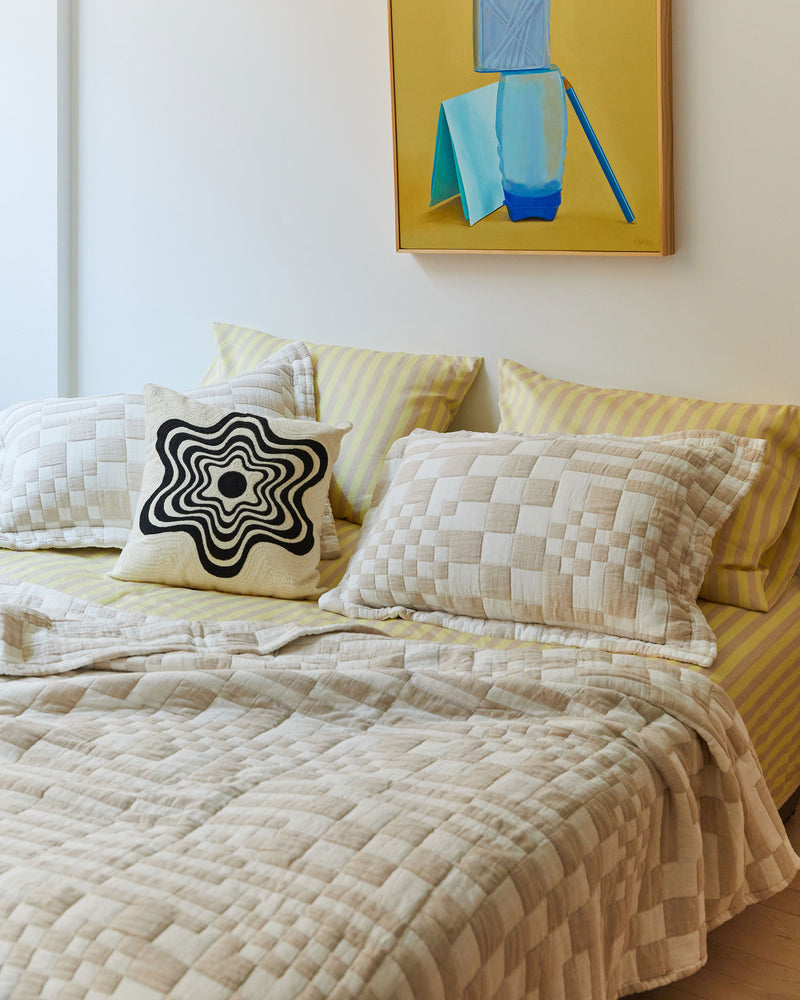 BEDDING & COVERLETS
Gentle machine wash cold and tumble dry low. Hot iron as needed. Bedding softens with every wash. Do not bleach.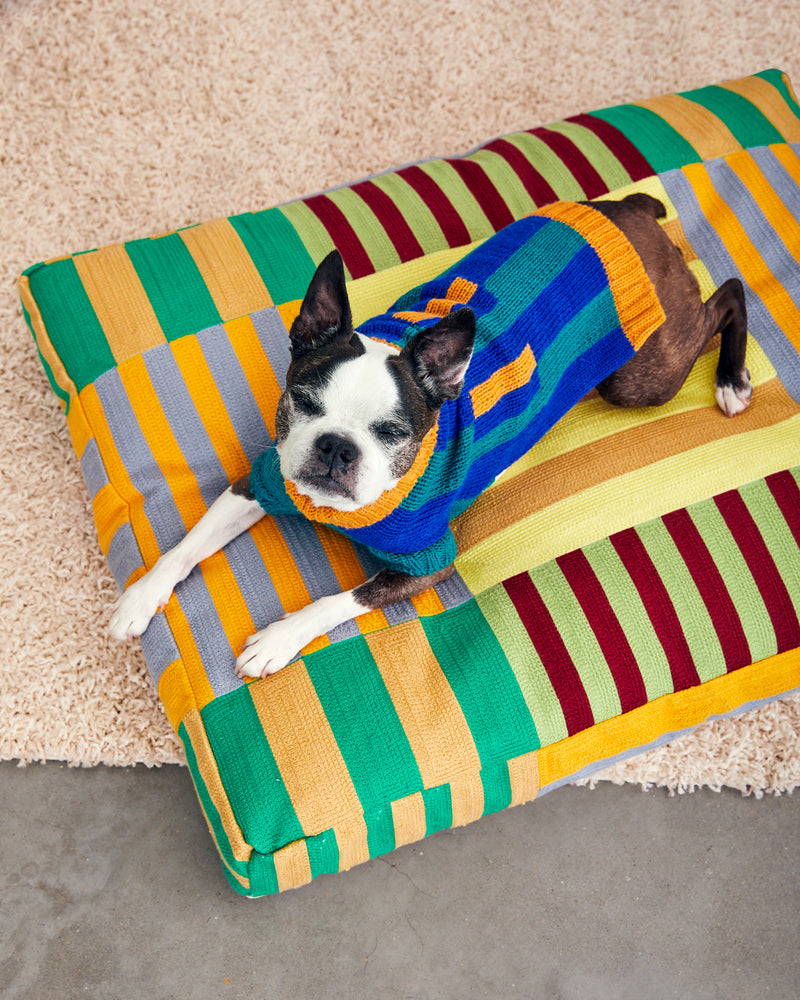 DOG BEDS
We recommend spot cleaning, and this can be used on tougher stains. Wash bed cover alone and inside out in cold water. Hang to dry.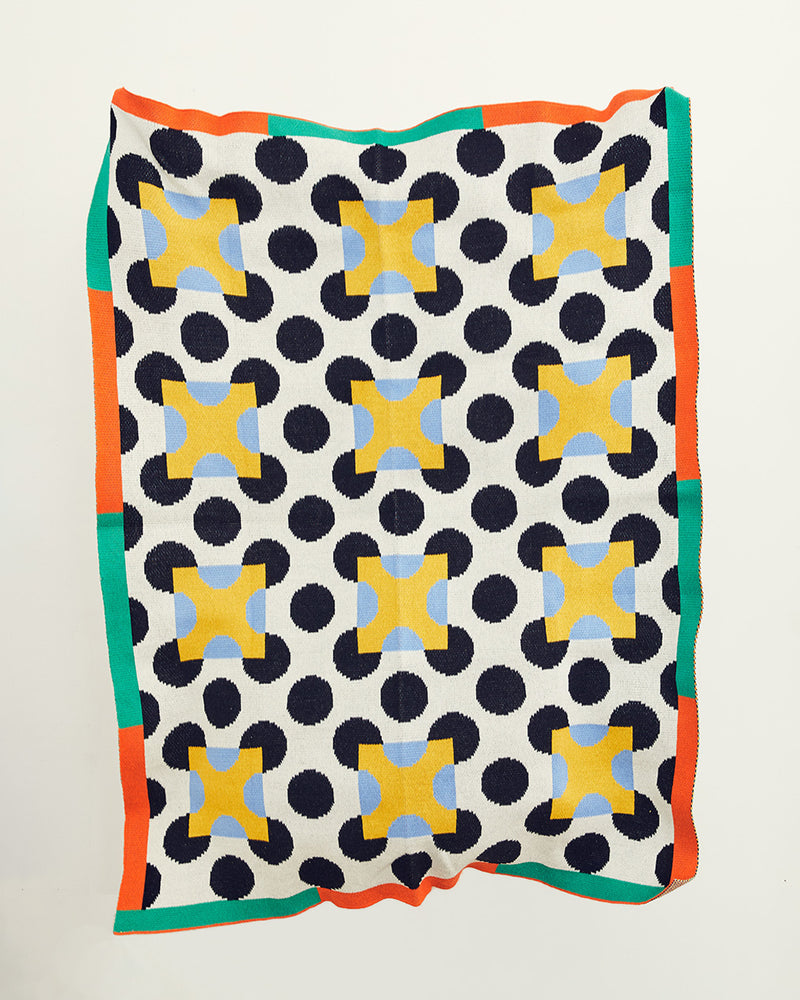 THROWS
Gentle machine wash cold, and tumble dry on low or air dry to best preserve the color, size and feel of your throw. Warm iron if needed. Do not bleach.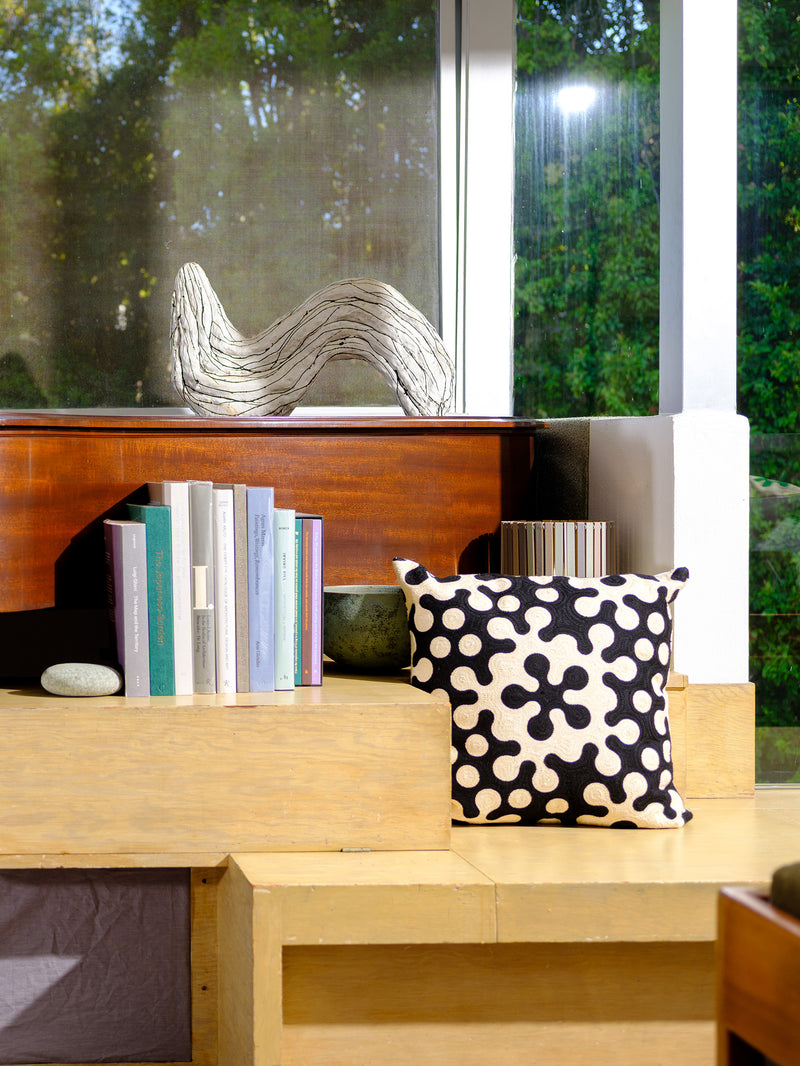 PILLOWS
Spot clean only with a damp white cloth, to avoid snagging the embroidery or staining the fabric. Air dry. We recommend this for tougher stains.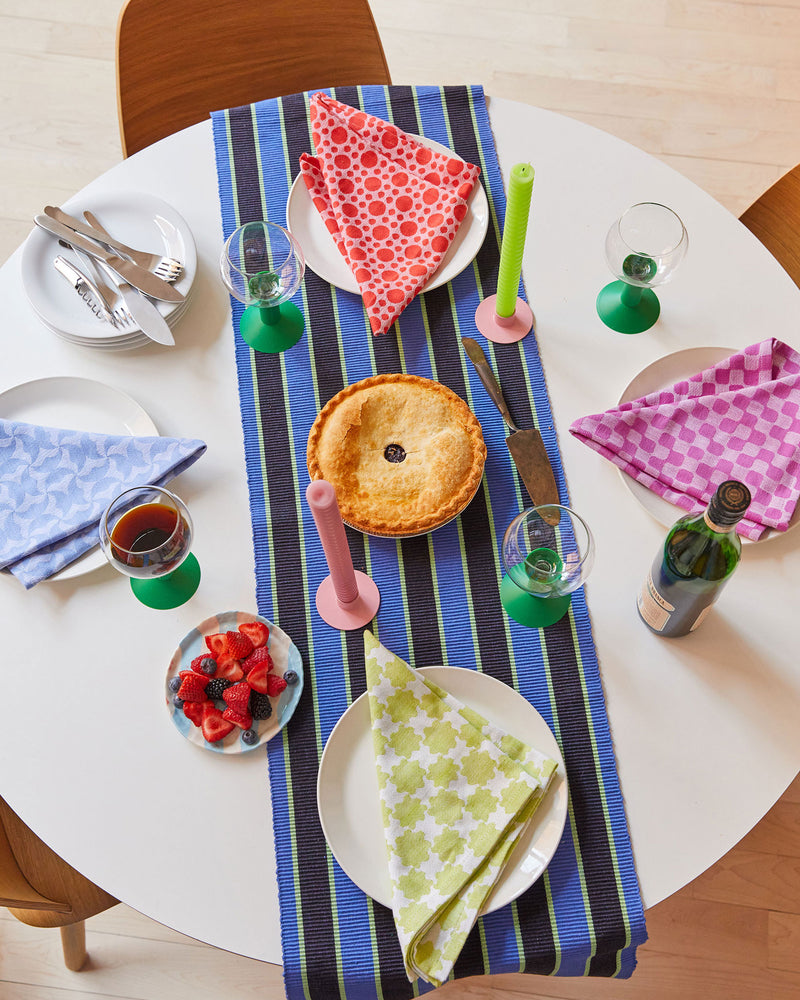 DISH TOWEL + NAPKINS
Gentle machine wash cold and tumble dry low.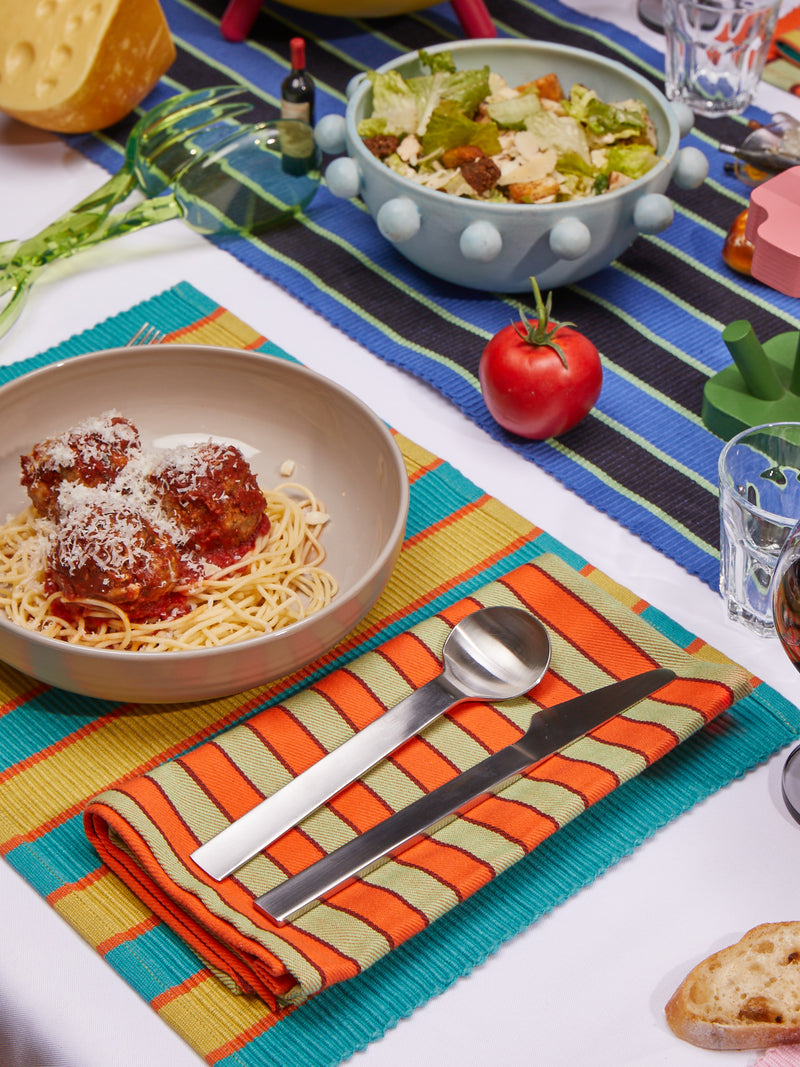 PLACEMATS
Machine wash cold and lay flat to dry. Spot clean as needed.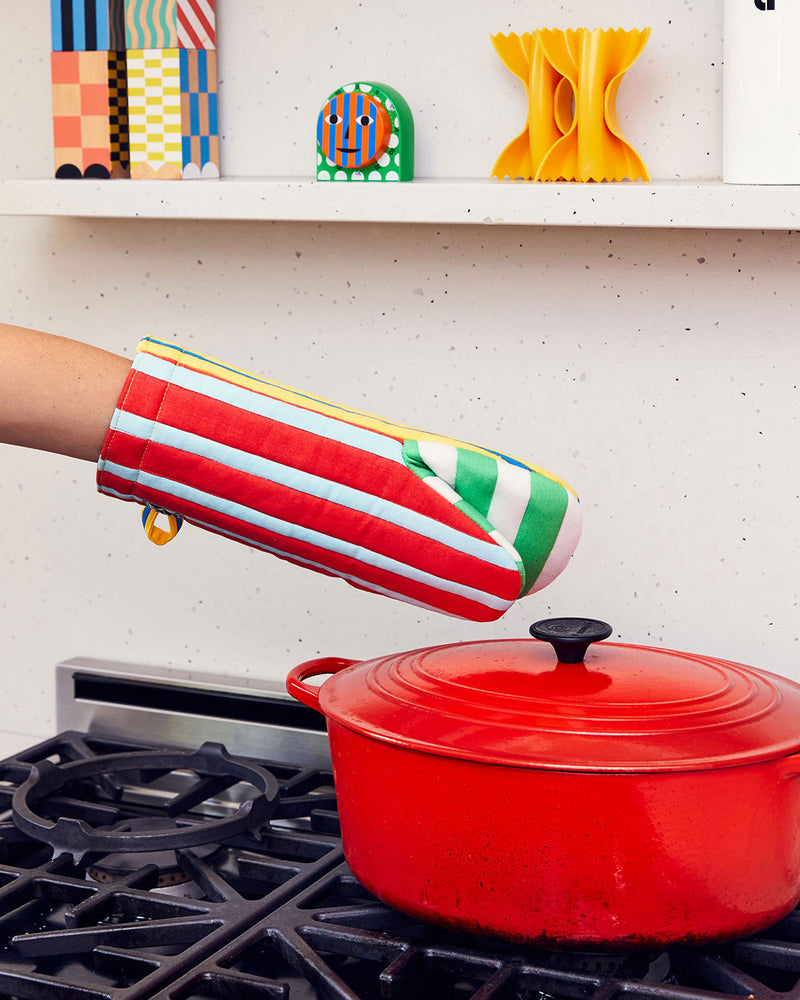 OVEN MITTS
Gentle machine wash cold, and short tumble dry on low.
WholesaleWholesaleWholesaleWholesale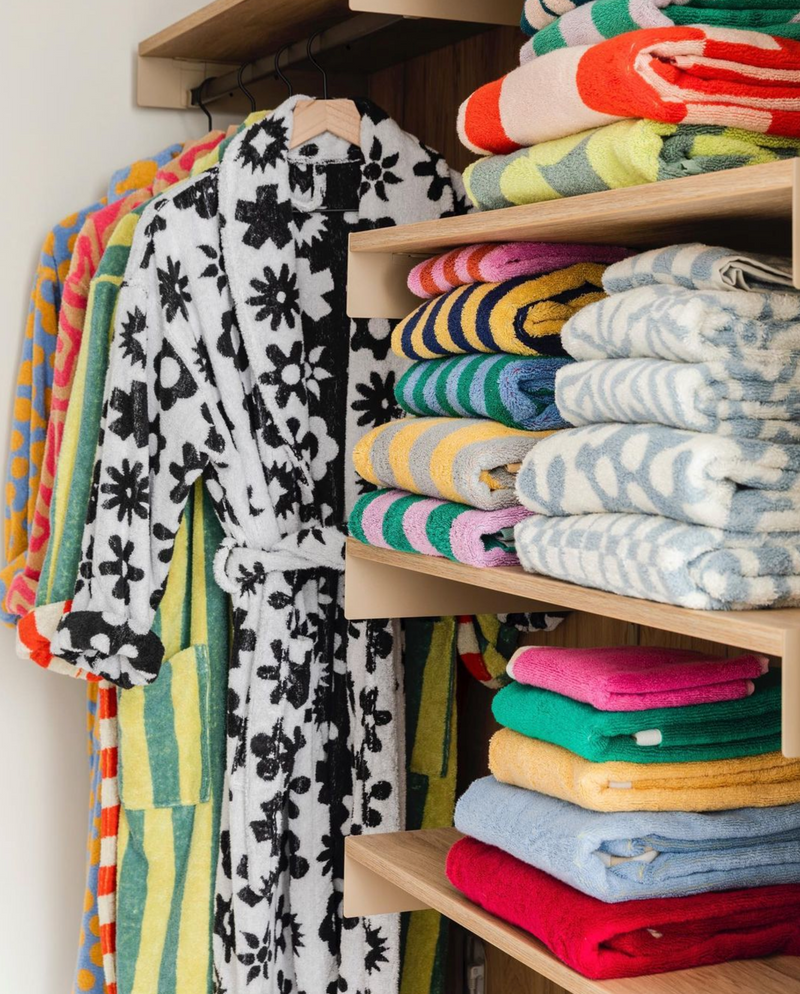 WHOLESALE
Interested in becoming one of our stockists? Email us!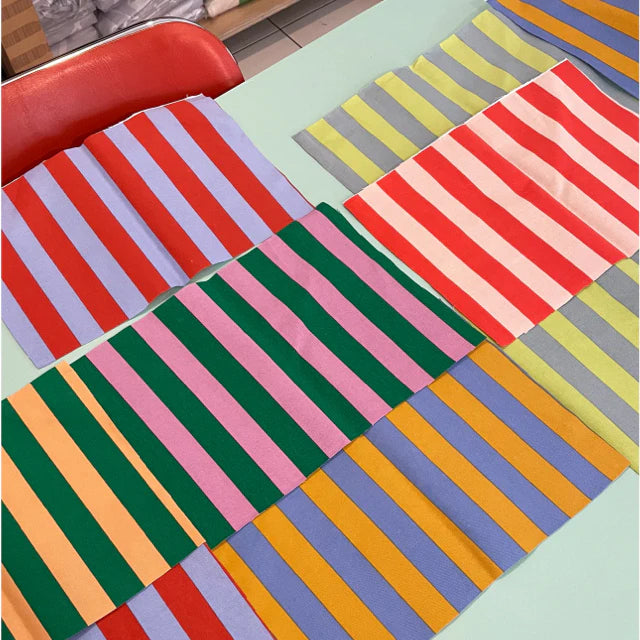 CORPORATE ORDERS + CUSTOM PRODUCTS
Interested in getting a bunch of something for your company? Looking to do a custom product? Let's talk!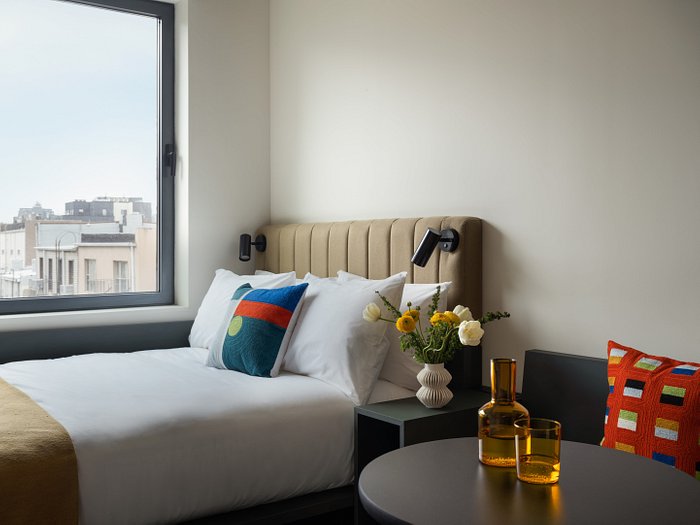 TRADE DISCOUNT
We offer trade discounts on most items to qualifying members of the trade. Reach out to us on how to qualify!
PRIVACYPOLICYPRIVACYPOLICYPRIVACYPOLICYPRIVACYPOLICY
PRIVACY POLICY
This Privacy Policy describes how www.dusendusen.com (the "Site" or "we") collects, uses, and discloses your Personal Information when you visit or make a purchase from the Site. You can read our full Privacy Policy, including GDPR, CCPA, and Cookies here.
Contact
After reviewing this policy, if you have additional questions, want more information about our privacy practices, or would like to make a complaint, please contact us by e-mail at webstore@dusendusen.com or by mail using the details provided below:
Dusen Dusen LLC, 561 Myrtle Avenue, Brooklyn NY 11205, United States
Collecting Personal Information
When you visit the Site, we collect certain information about your device, your interaction with the Site, and information necessary to process your purchases. We may also collect additional information if you contact us for customer support. In this Privacy Policy, we refer to any information about an identifiable individual (including the information below) as "Personal Information". See the list below for more information about what Personal Information we collect and why.
Device information
Purpose of collection: to load the Site accurately for you, and to perform analytics on Site usage to optimize our Site.
Source of collection: Collected automatically when you access our Site using cookies, log files, web beacons, tags, or pixels 
Disclosure for a business purpose: shared with our processor Shopify 
Personal Information collected: version of web browser, IP address, time zone, cookie information, what sites or products you view, search terms, and how you interact with the Site 
Order information
Purpose of collection: to provide products or services to you to fulfill our contract, to process your payment information, arrange for shipping, and provide you with invoices and/or order confirmations, communicate with you, screen our orders for potential risk or fraud, and when in line with the preferences you have shared with us, provide you with information or advertising relating to our products or services.
Source of collection: collected from you.
Disclosure for a business purpose: shared with our processor Shopify and Shipvine.
Personal Information collected: name, billing address, shipping address, payment information (including credit card numbers, email address, and phone number.
Sharing Personal Information
We share your Personal Information with service providers to help us provide our services and fulfill our contracts with you, as described above. For example: We use Shopify to power our online store. You can read more about how Shopify uses your Personal Information here.
We may share your Personal Information to comply with applicable laws and regulations, to respond to a subpoena, search warrant or other lawful request for information we receive, or to otherwise protect our rights.
Using Personal Information
We use your personal Information to provide our services to you, which includes: offering products for sale, processing payments, shipping and fulfillment of your order, and keeping you up to date on new products, services, and offers.
Cookies
A cookie is a small amount of information that's downloaded to your computer or device when you visit our Site. We use a number of different cookies, including functional, performance, advertising, and social media or content cookies. Cookies make your browsing experience better by allowing the website to remember your actions and preferences (such as login and region selection). This means you don't have to re-enter this information each time you return to the site or browse from one page to another. Cookies also provide information on how people use the website, for instance whether it's their first time visiting or if they are a frequent visitor.
Please see here for the following cookies to optimize your experience on our Site and to provide our services.
Last updated: 5/25/2023
We eat cookies to improve your experience
AGREE & CLOSE