Cocoon Central Dance Team
Cocoon Central Dance Team
A project many years in the making: We asked the legendary Cocoon Central Dance Team to come by our studio and make a dance video. Watch it below and dance along to your new favorite song 'Du, Sendu, Sen,' along with an in-depth, expository behind-the-scenes look at the drama that ensued. Plus, meet 'Ellen,' twice!
Featuring Tallie Medel, Eleanore Pienta, Sunita Mani (Cocoon!), and Elizabeth Zephyrine McDonough, who also directed. DP'ed by Cristobal Moris and Myles Kane. Song written by Marc Phillipe Eskenazi.
Dims Cleo Chair Collaboration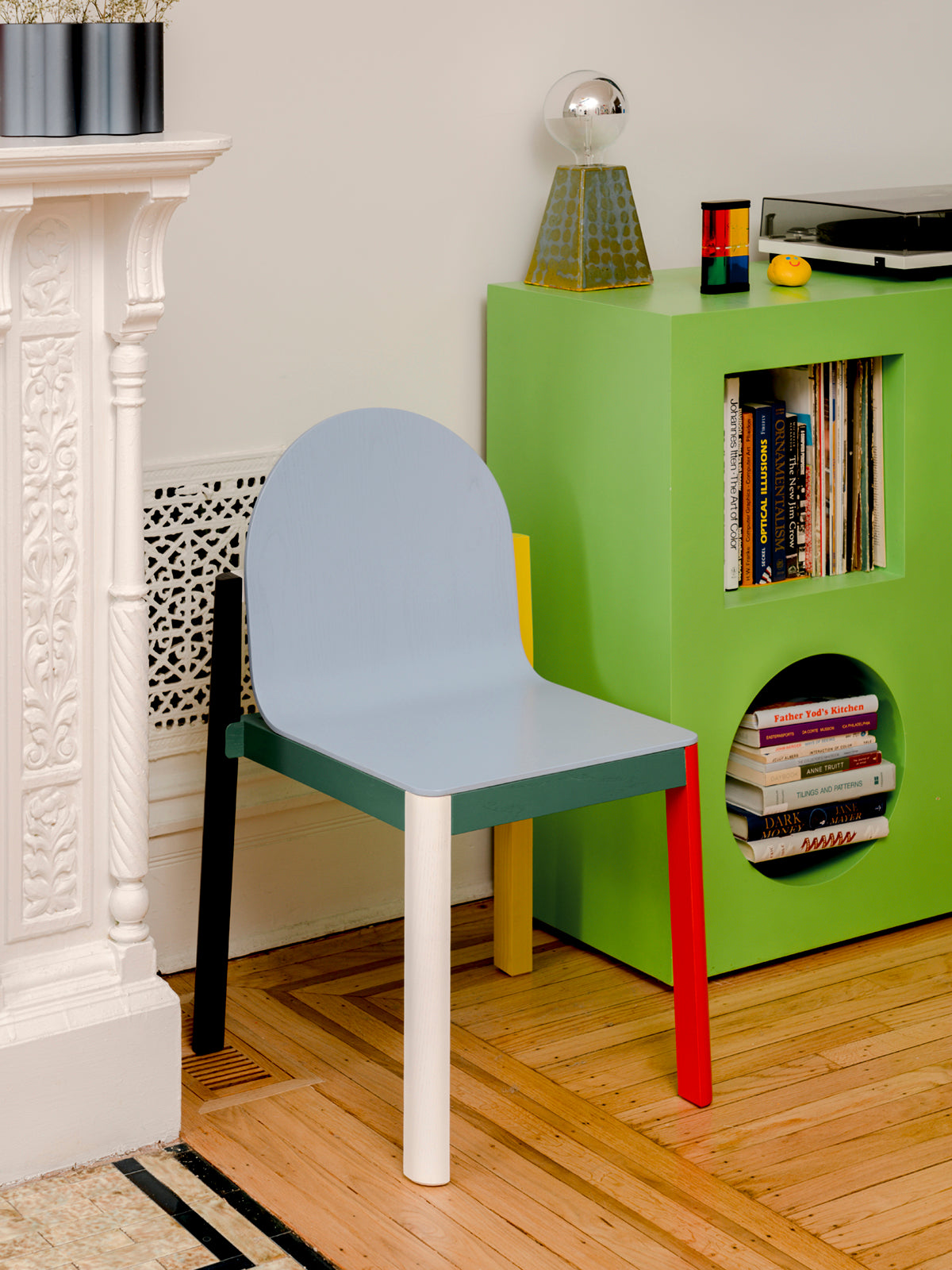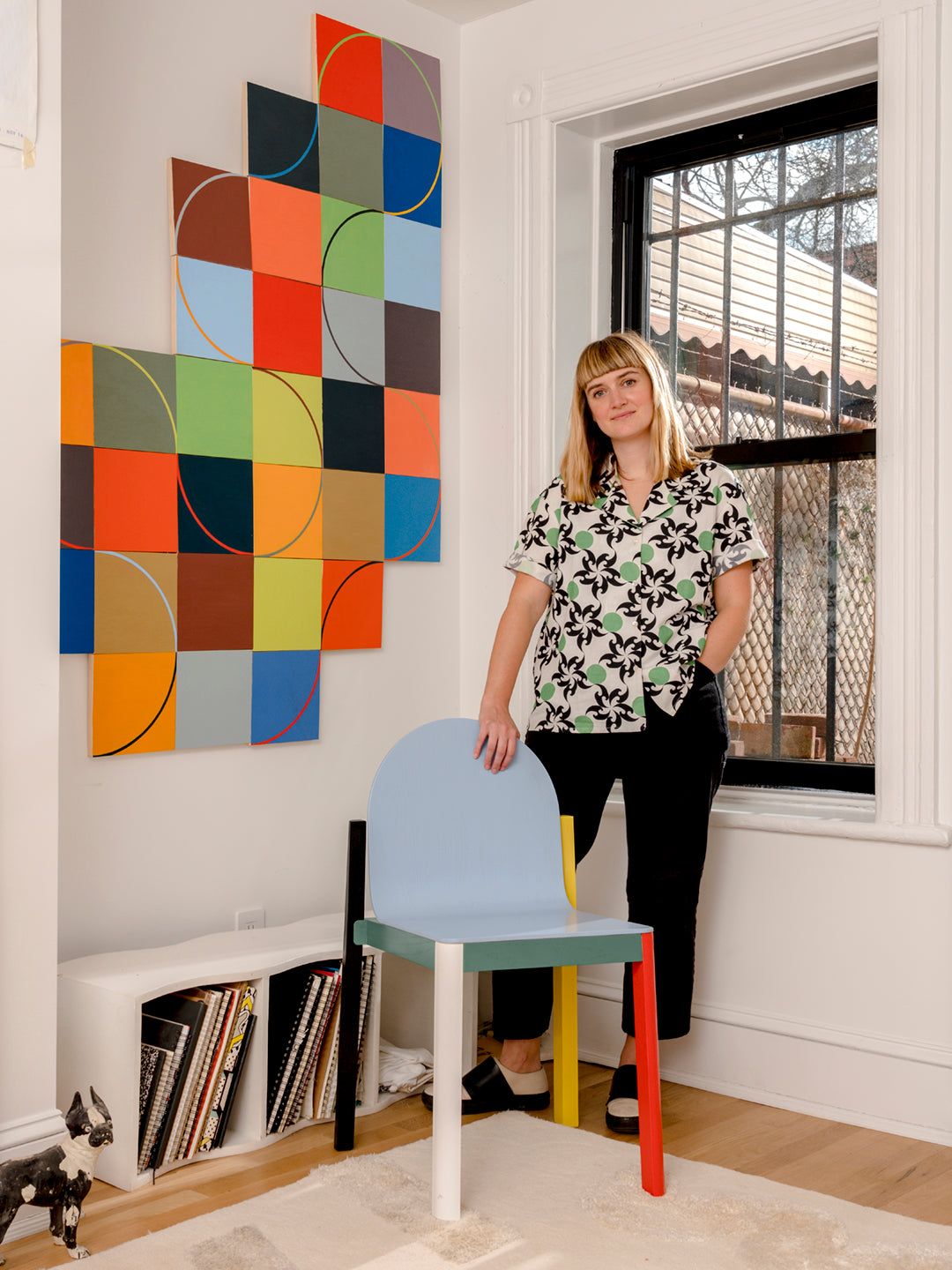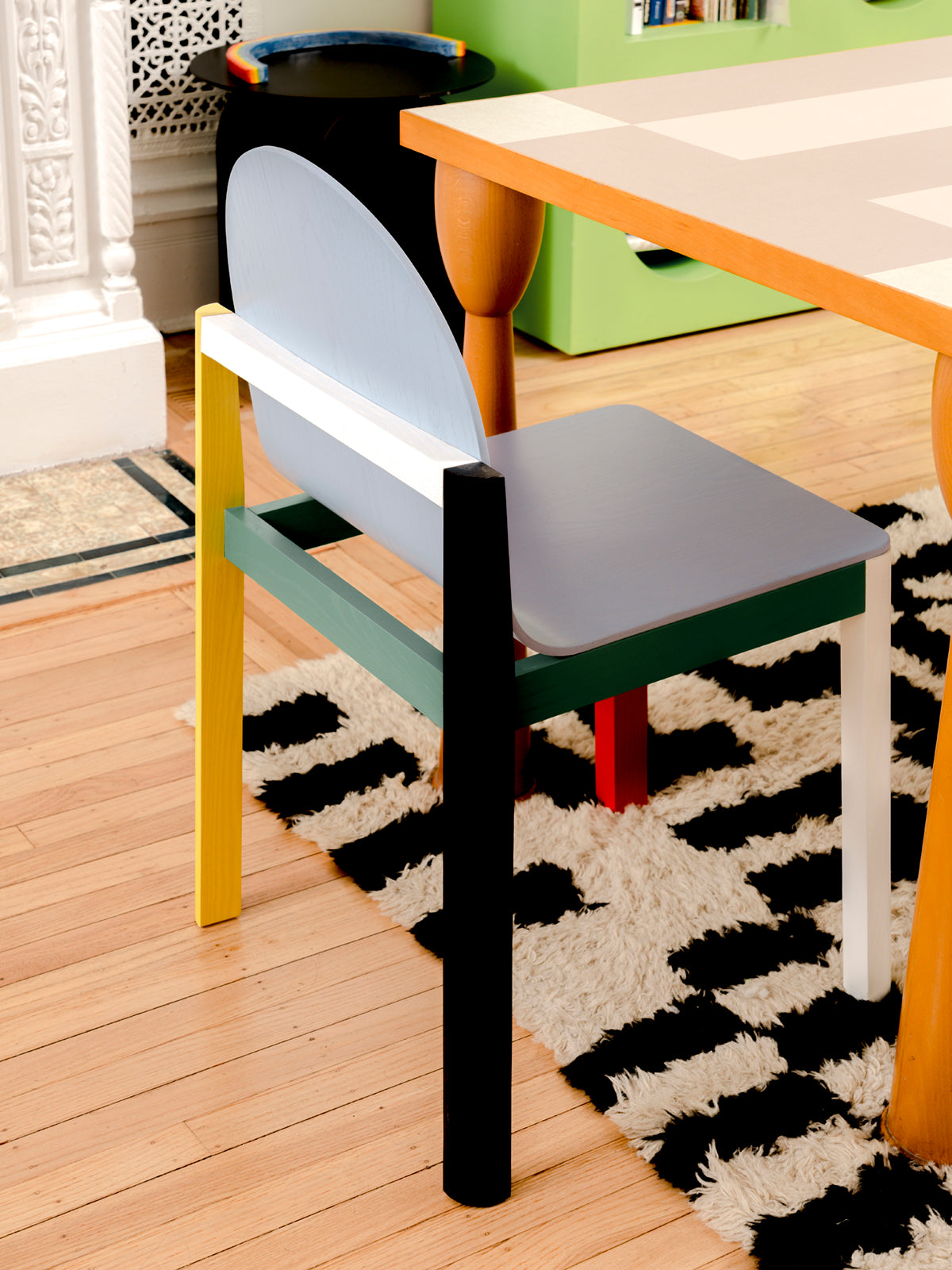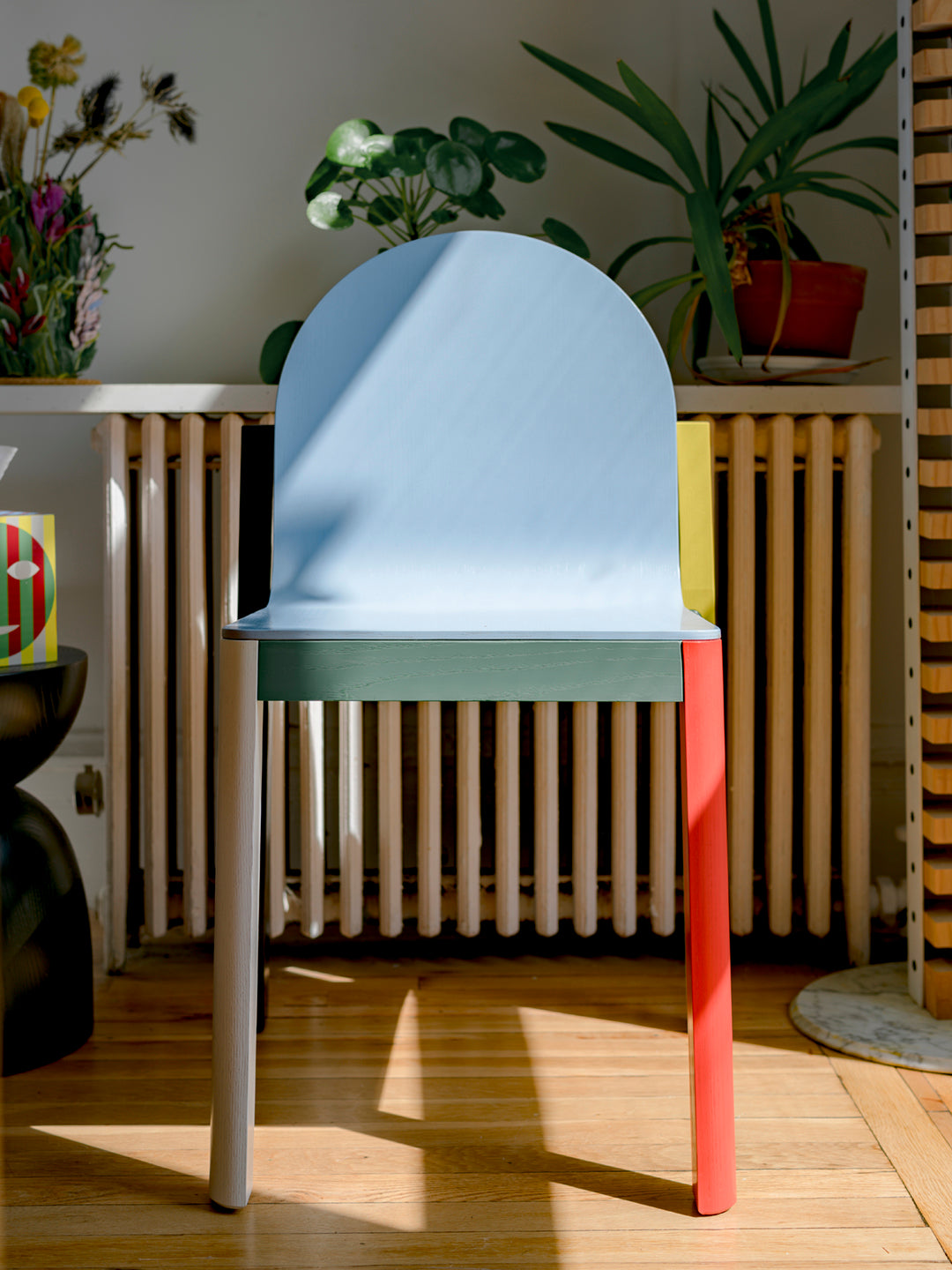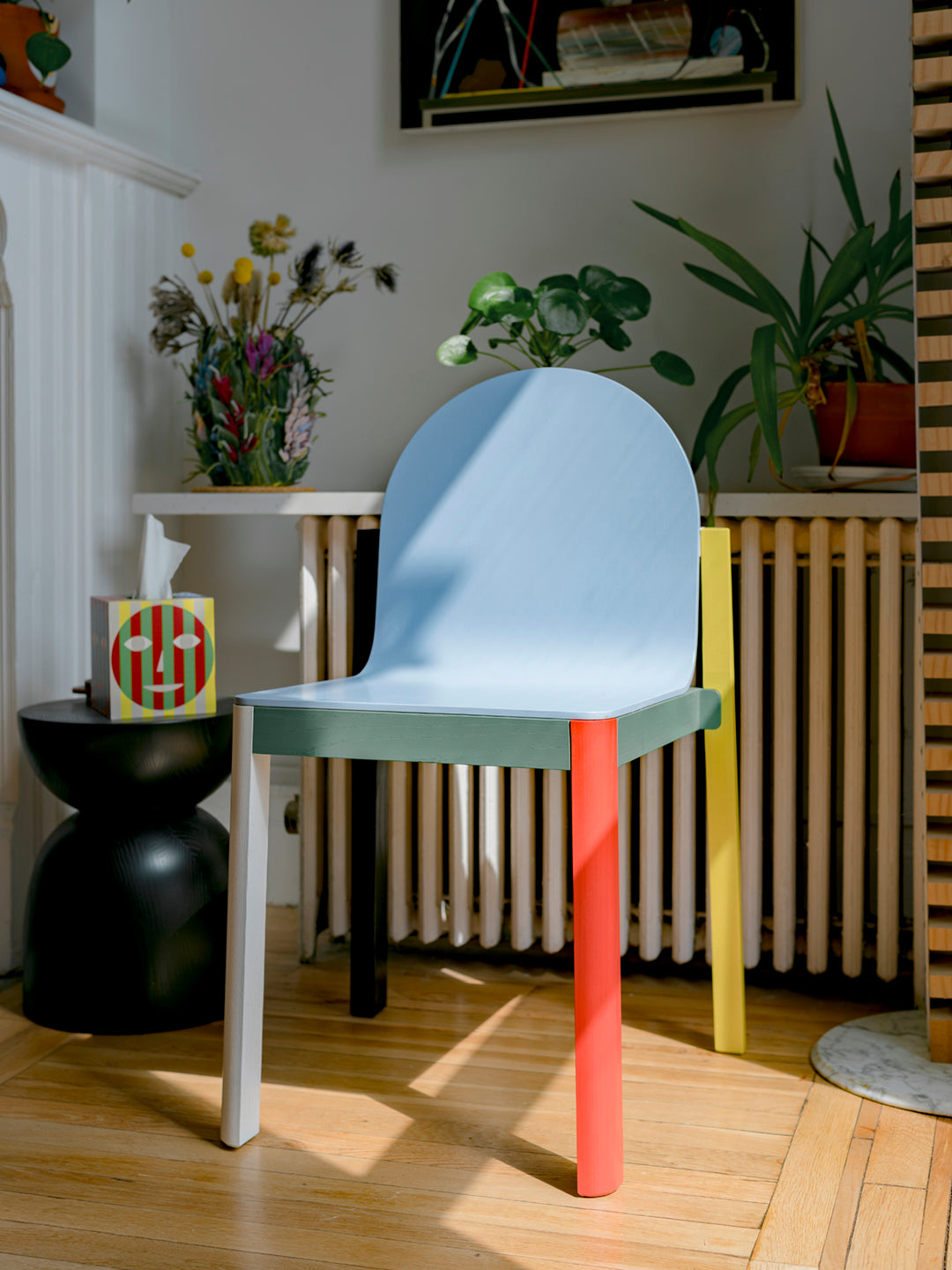 Dims Cleo Chair Collaboration
In spring 2021, Dusen Dusen collaborated with Dims. on a reimagined version of the Cleo Chair 

in punchy, saturated hues.

Made from seven layers of flat-cut ash wood, each part is individually hand-finished in a different color, cured, assembled, then buffed with paste wax. These are a limited edition run, released exclusively through Dims.
Arlo Skye Collaboration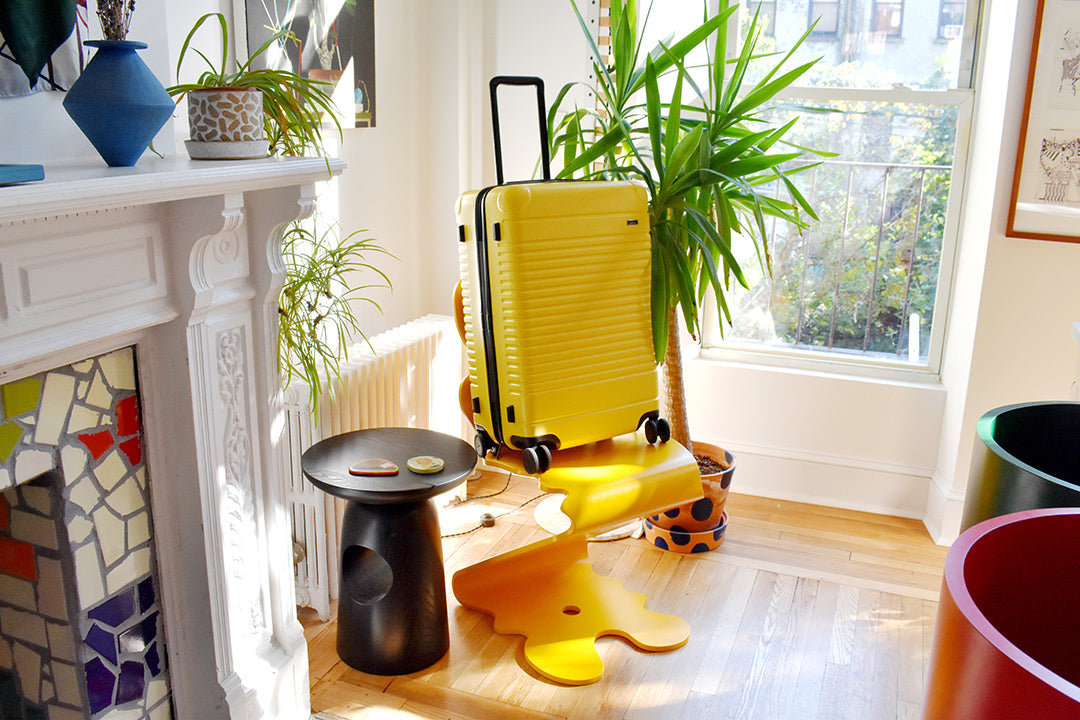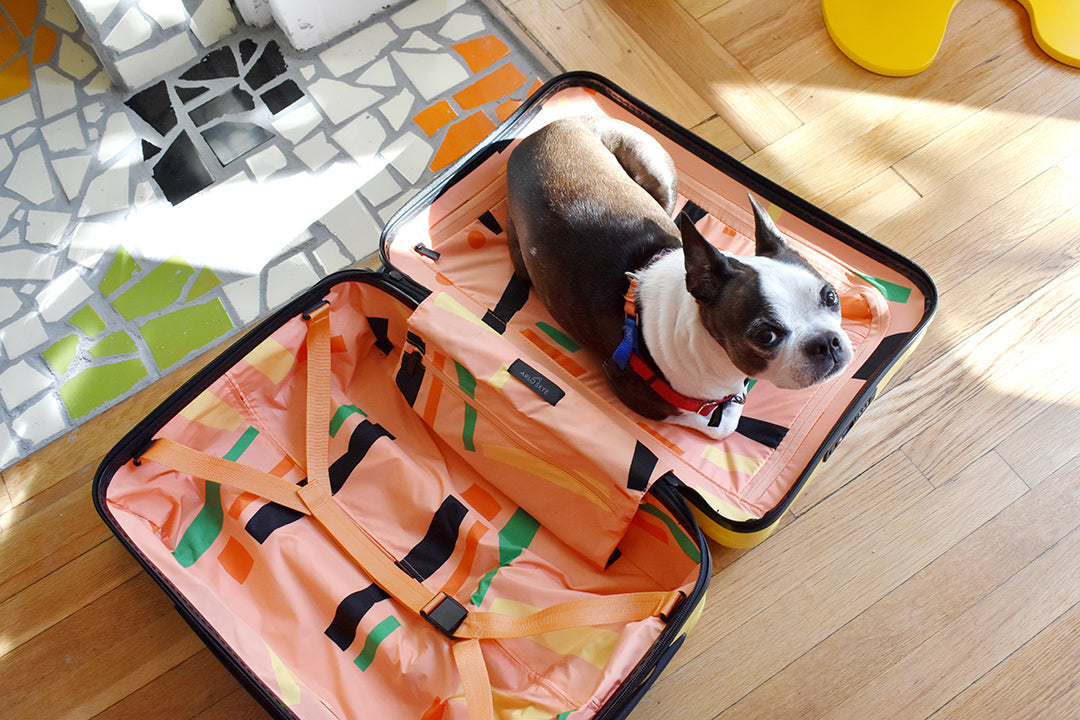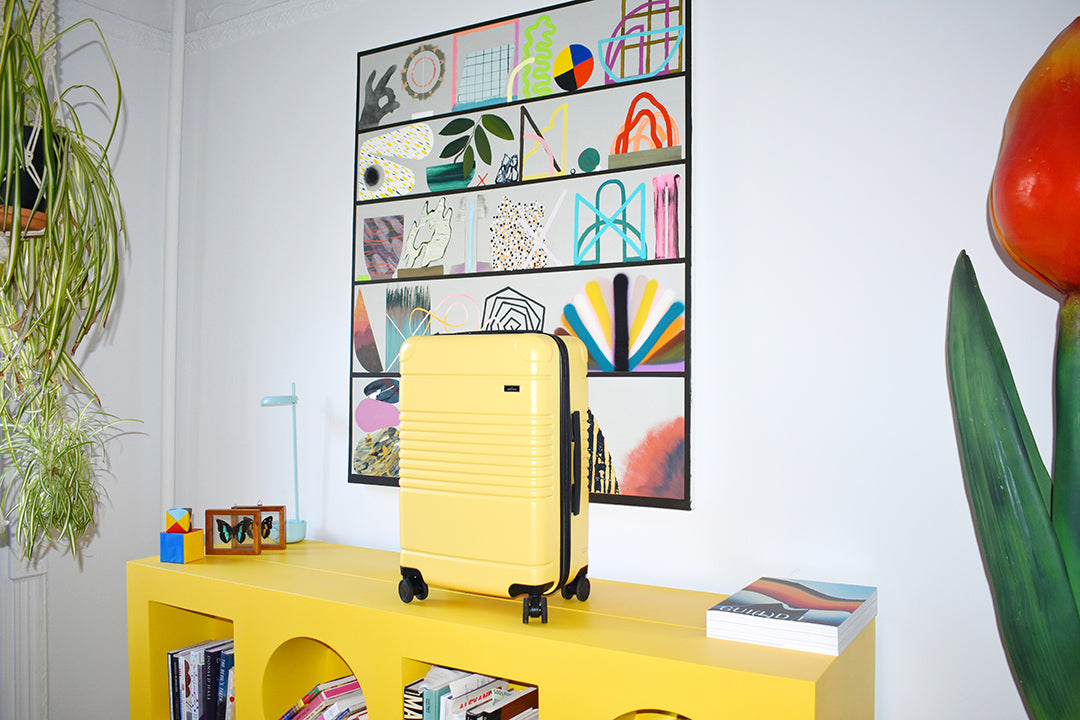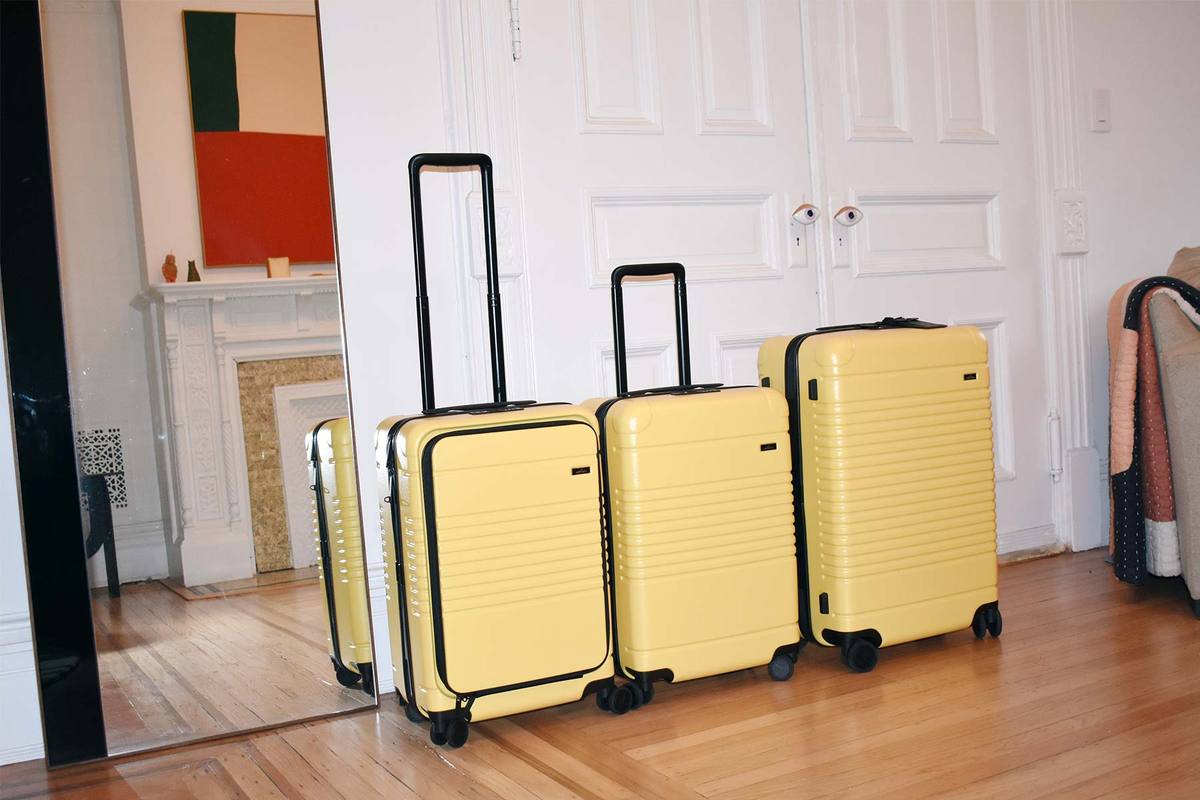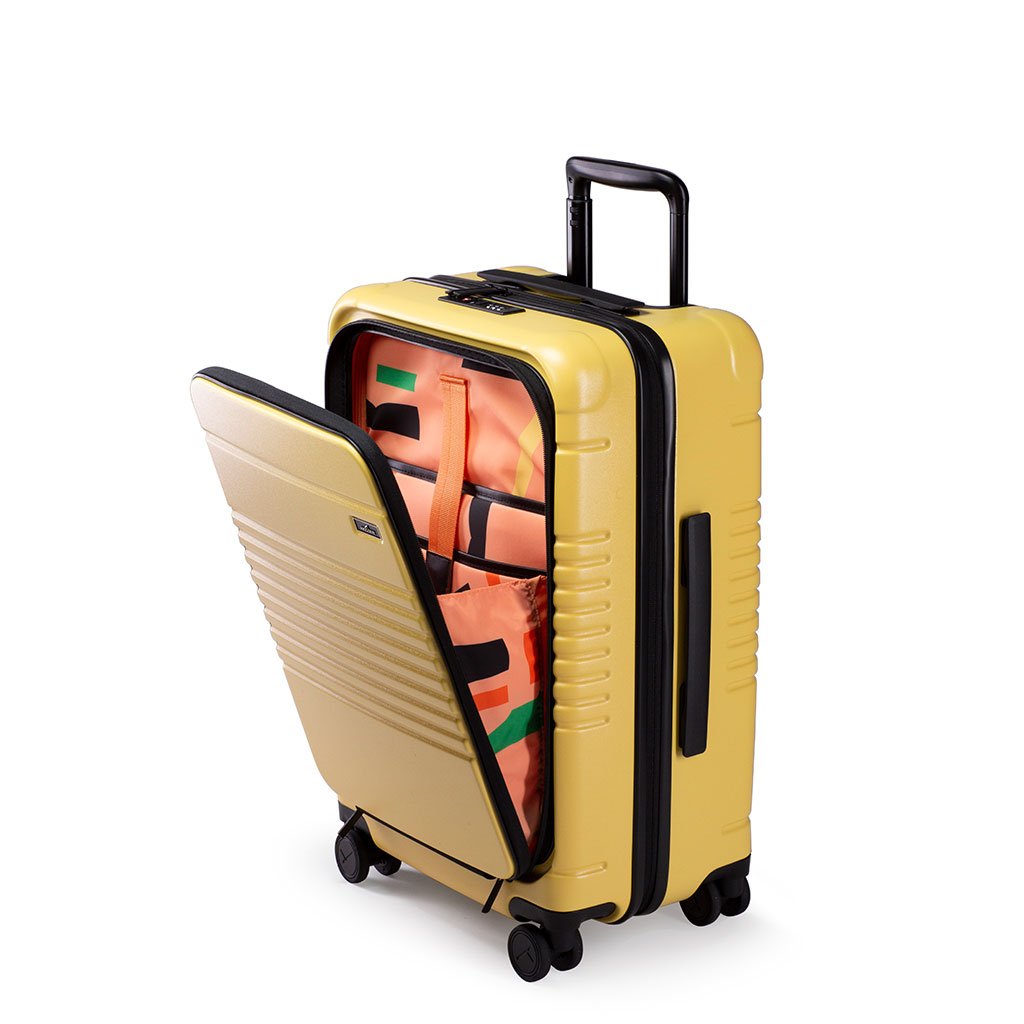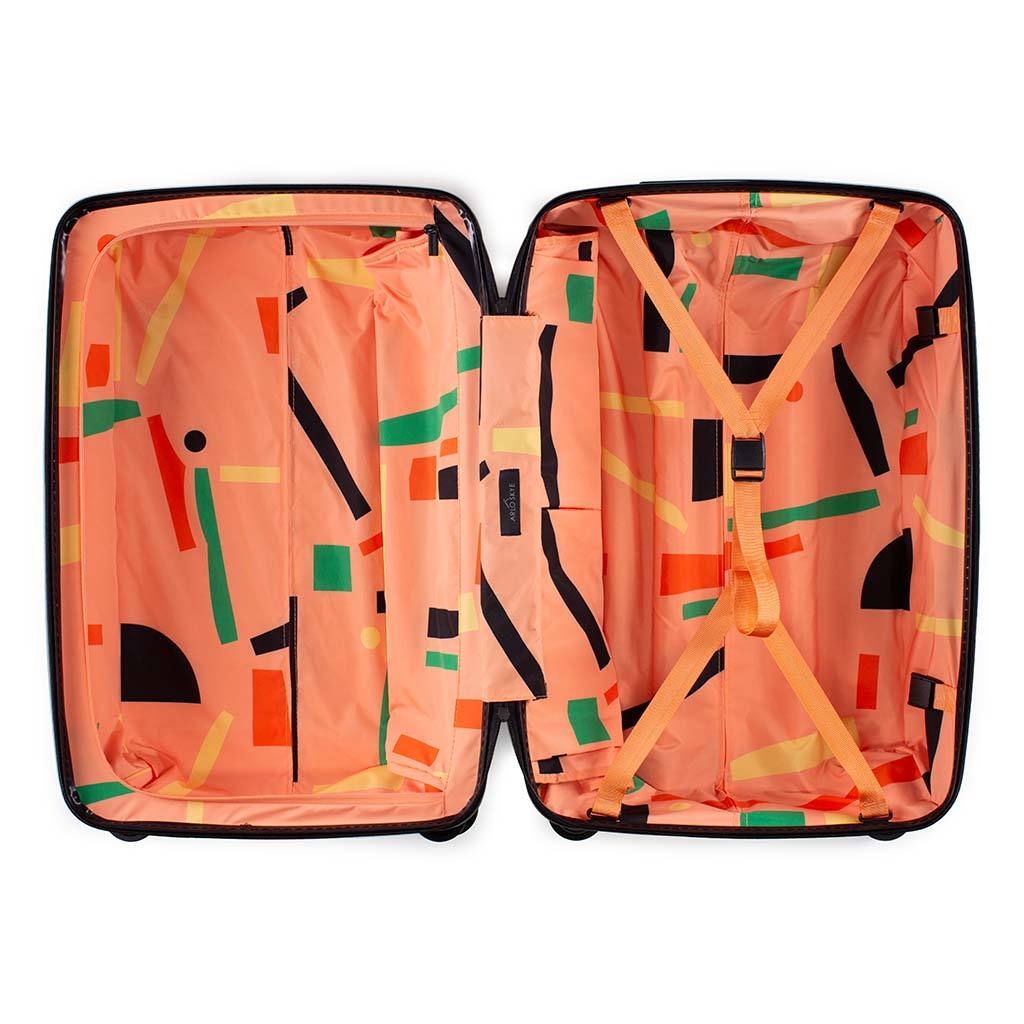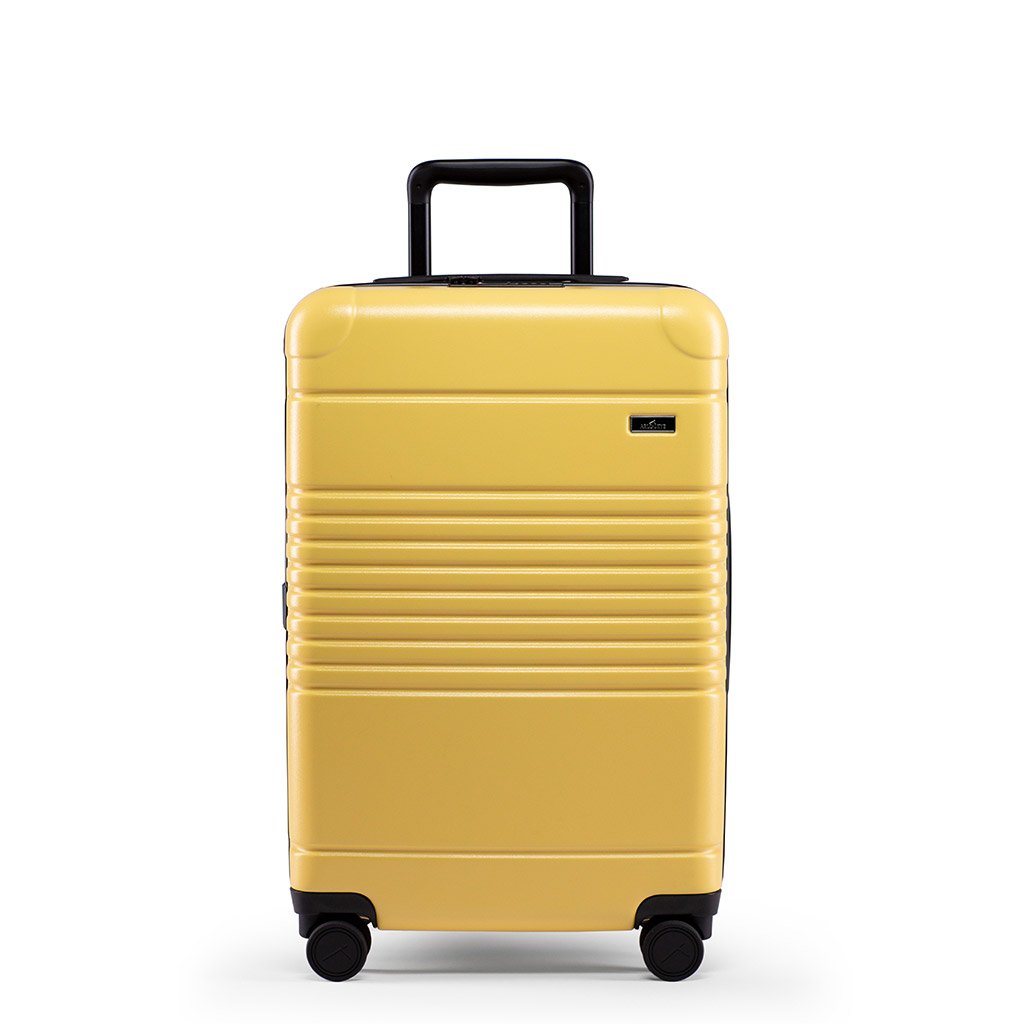 Arlo Skye Collaboration
Dusen Dusen collaborated on a suitcase collection with travel retailer Arlo Skye in November 2019. The bags are a playful and functional solution to the predictable black suitcase. The design features a bold yellow hardshell exterior and colorfully patterned interior lining. The luggage comes in 3 sizes under their Zipper range and can be exclusively purchased via Arlo Skye.
Flower Tiles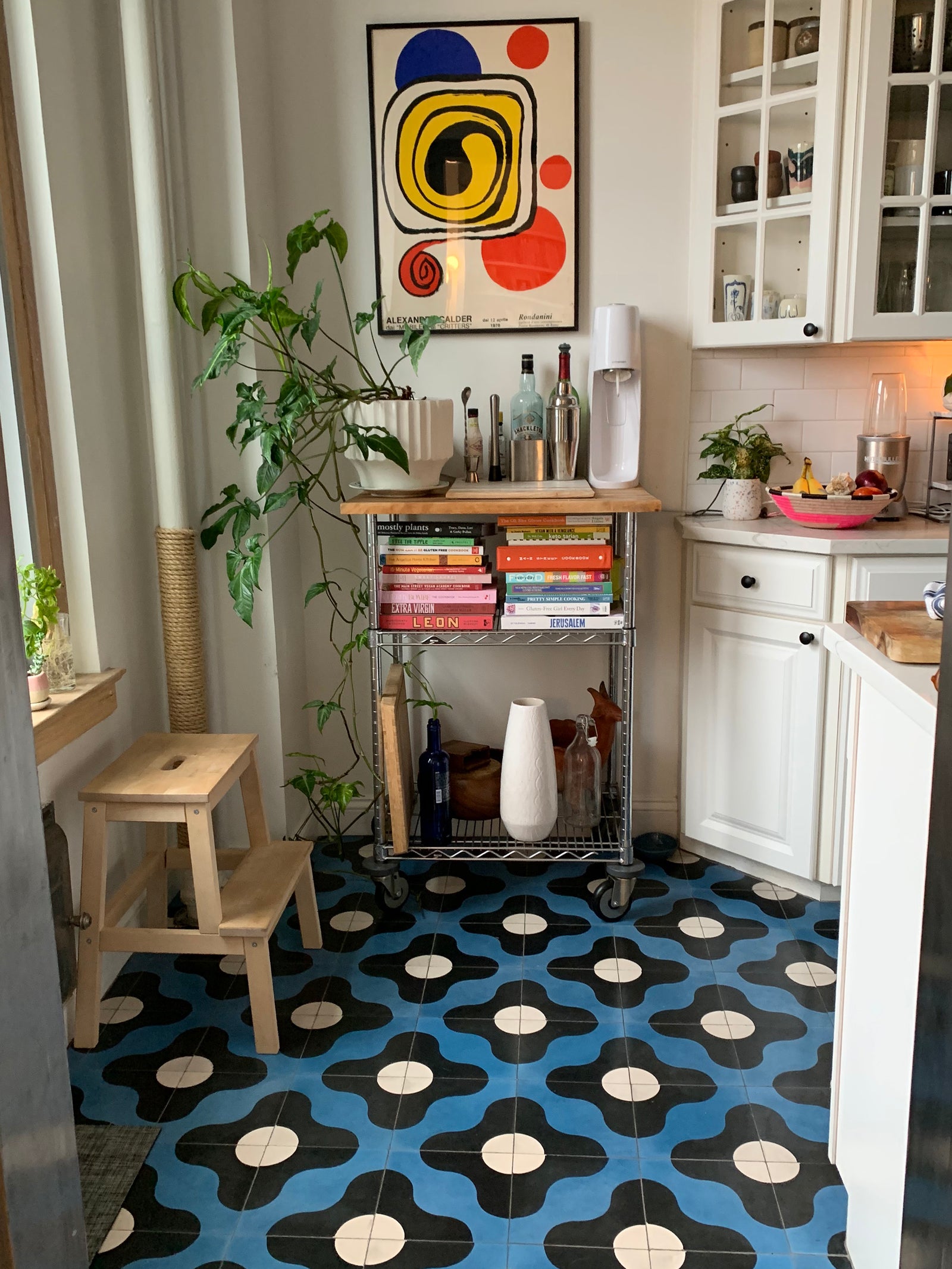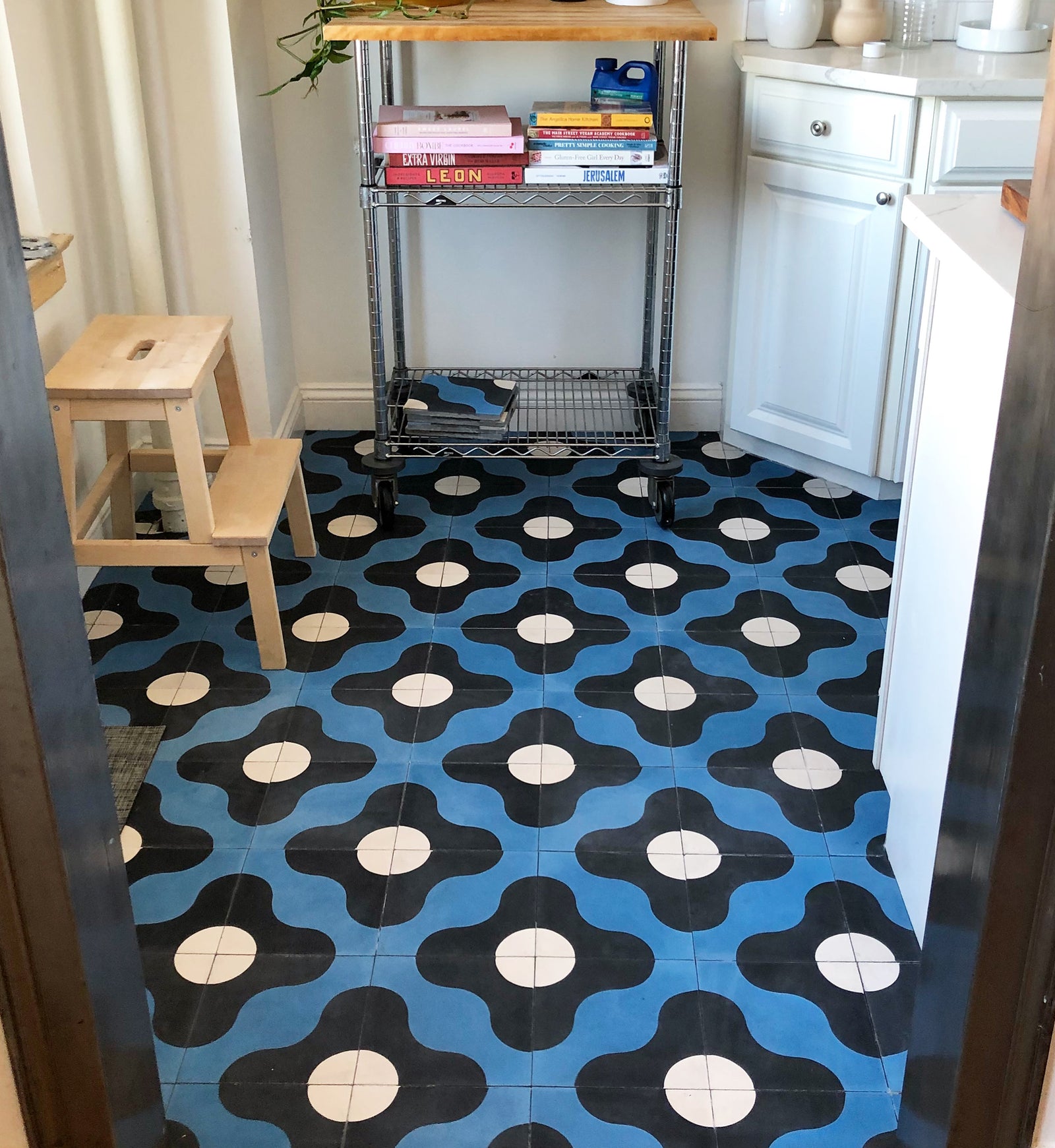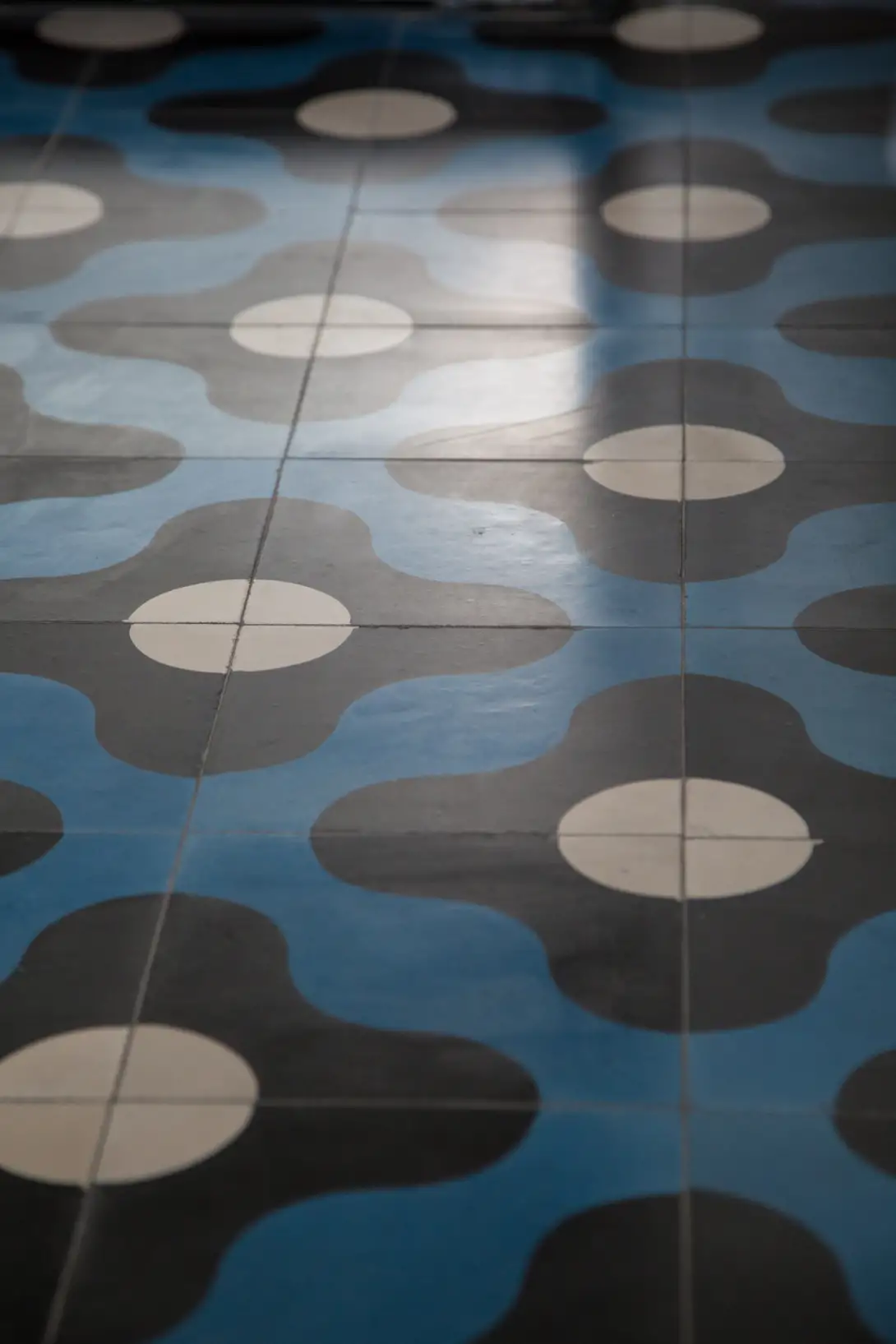 Flower Tiles
In 2019 Ellen further explored site specific design through a custom interiors project for a Prospect Heights residence. The floor is comprised of individual tiles that create a repeat three color floral pattern.
The tiles are now produced and available for purchase through Concrete Collaborative.

Uniqlo SPRZ NY SUPERGEOMETRIC Collaboration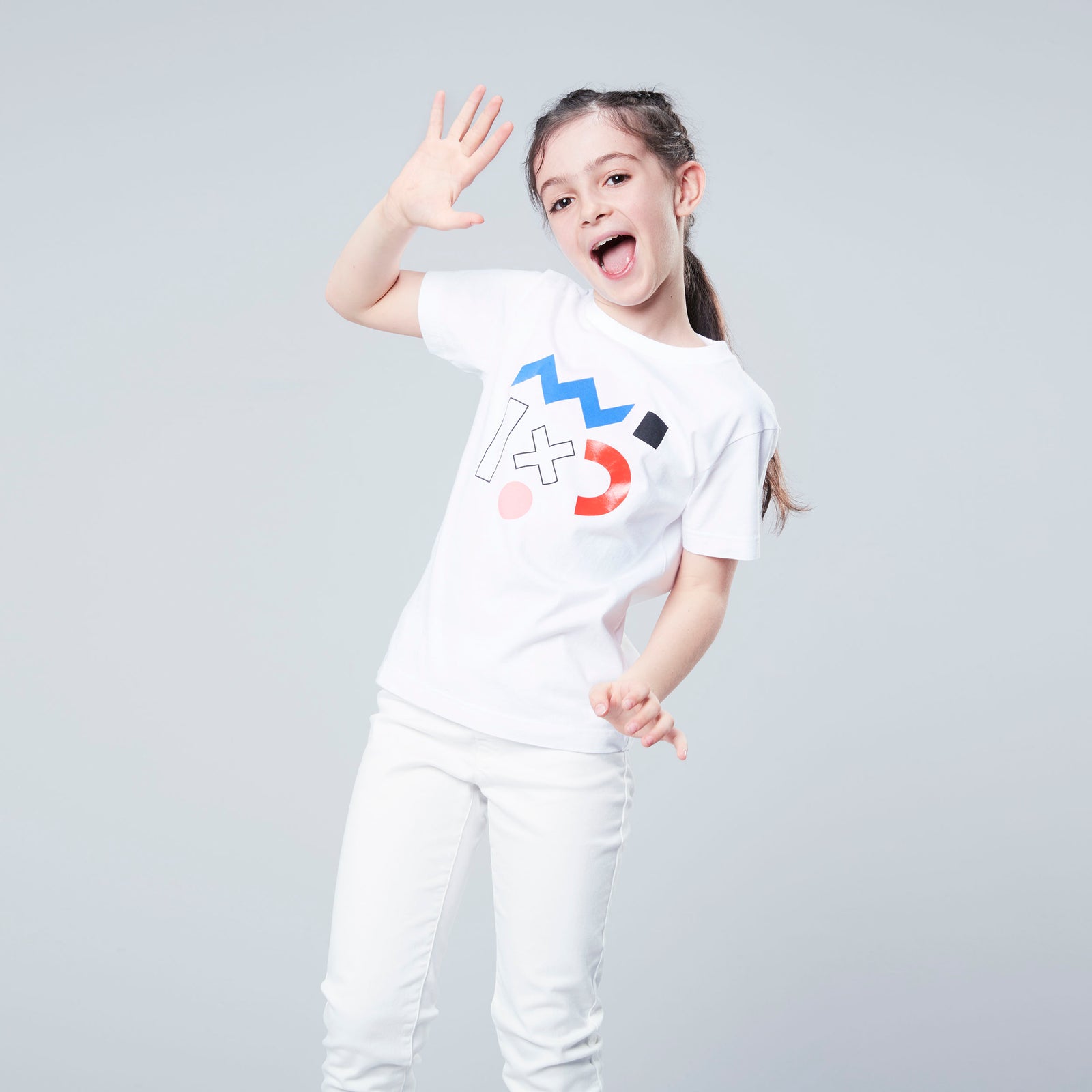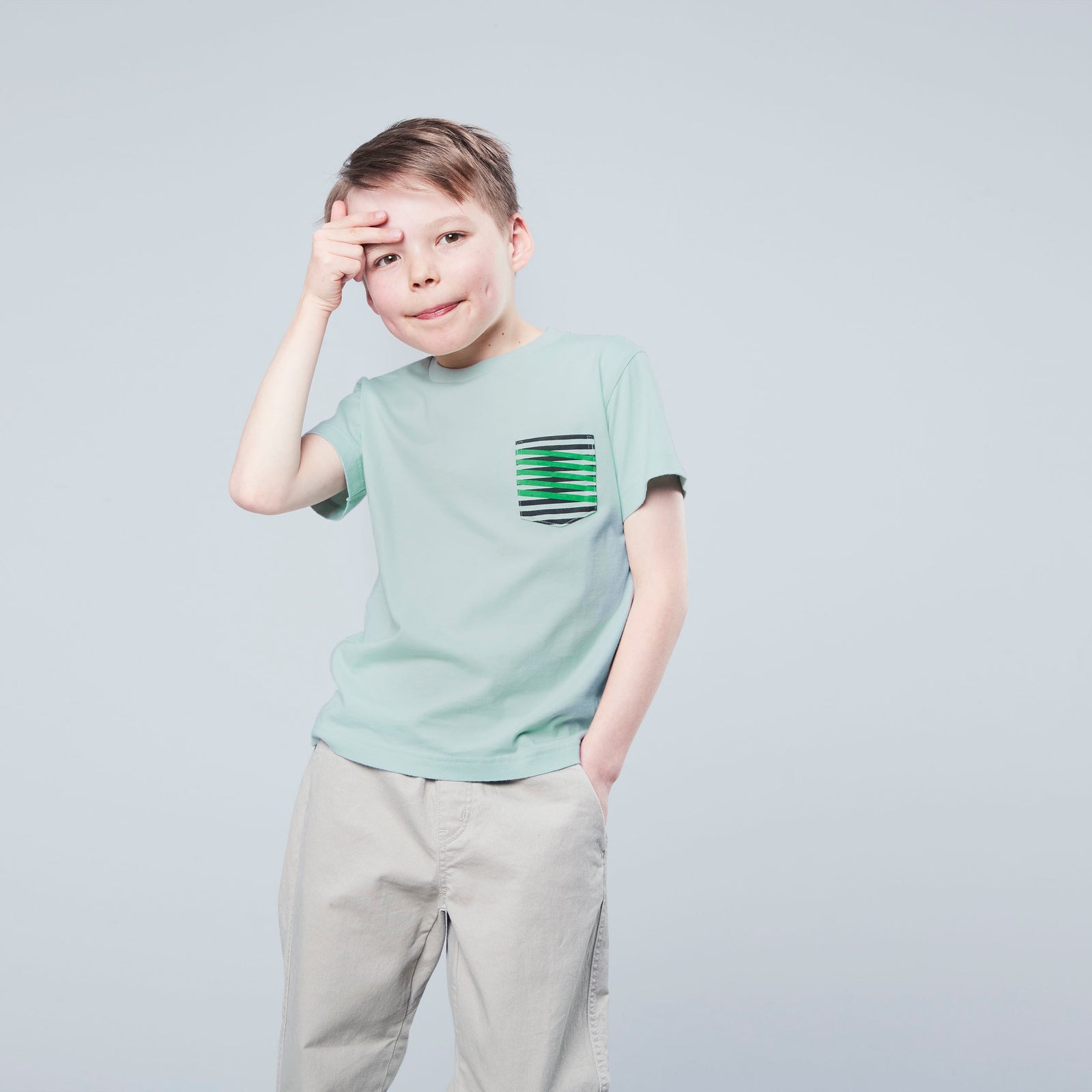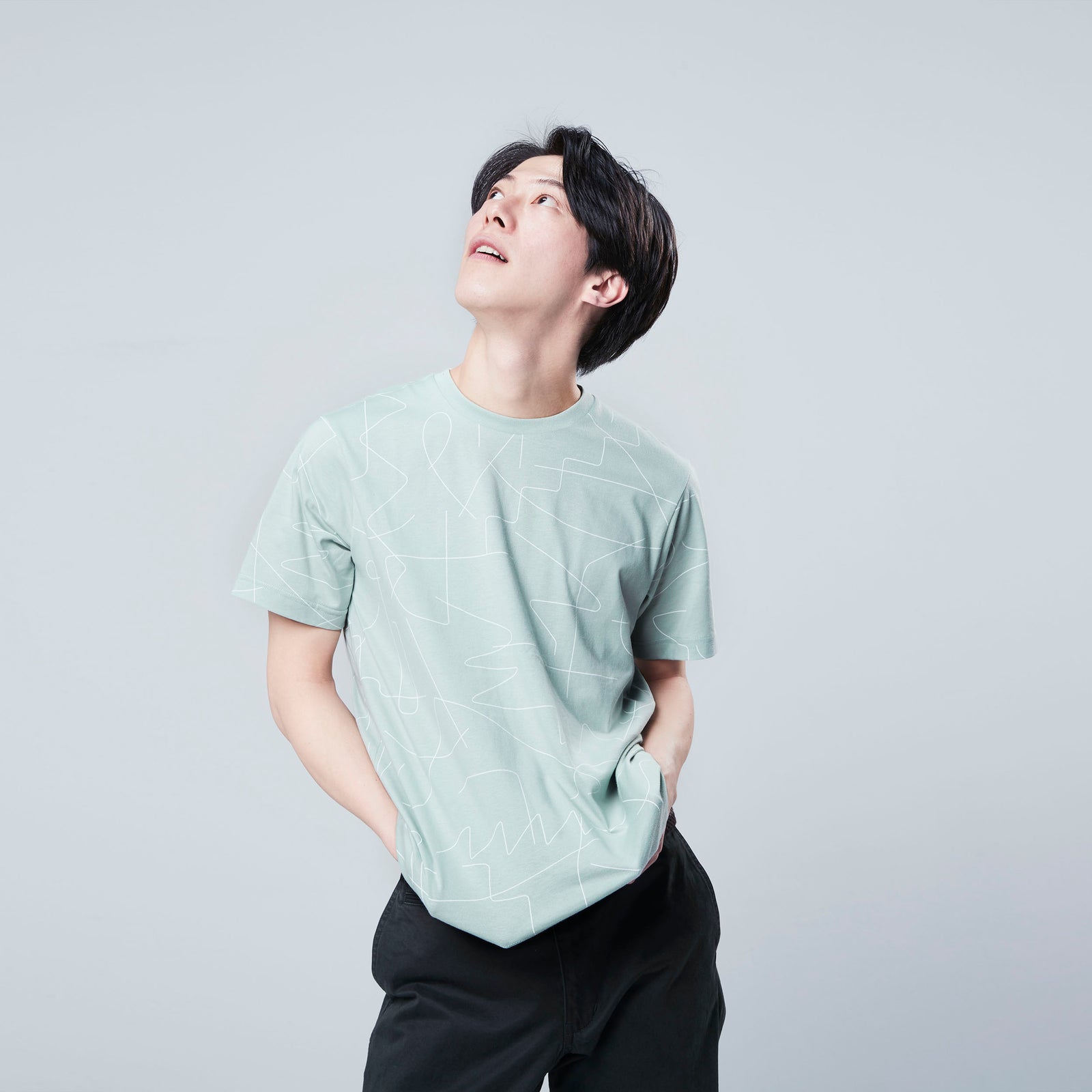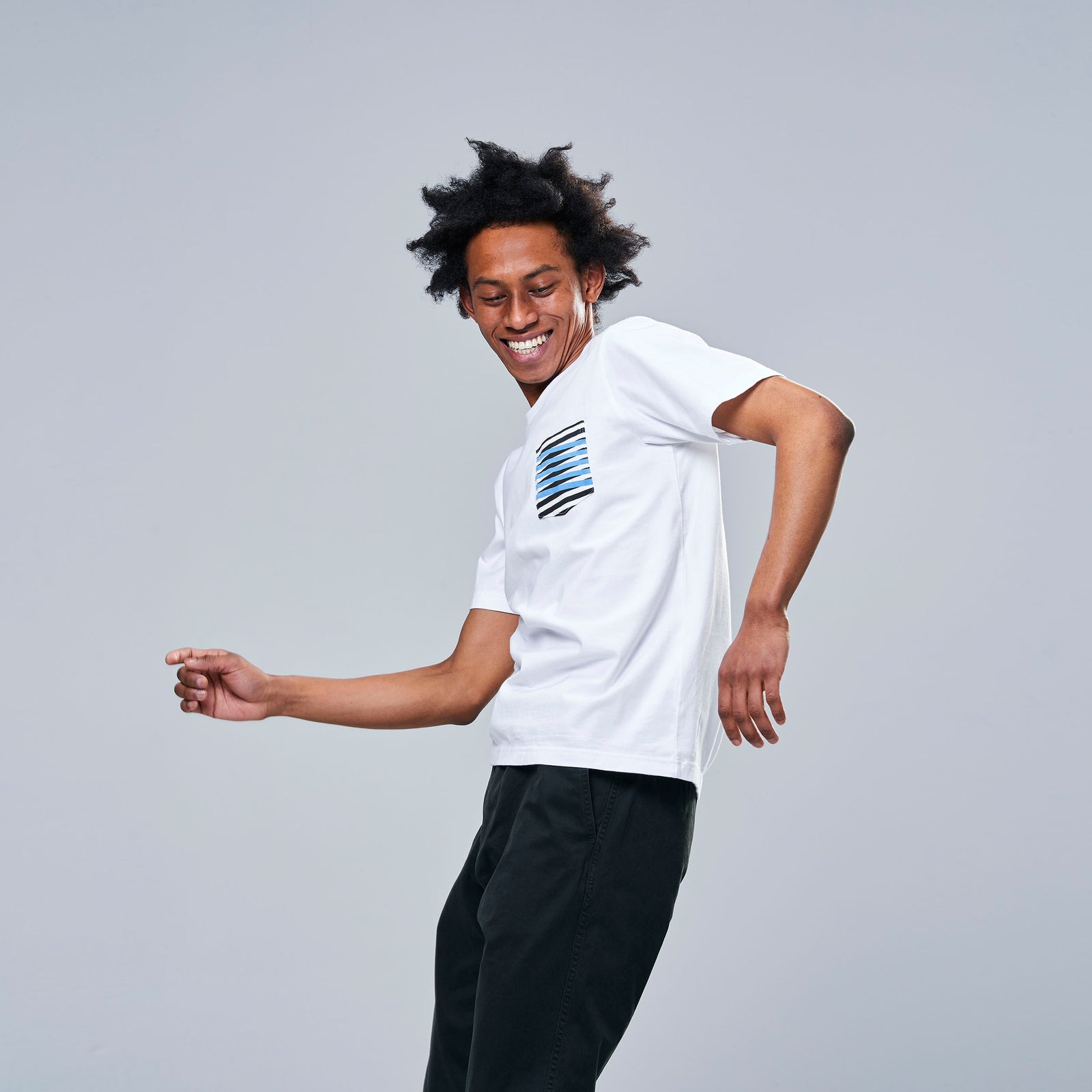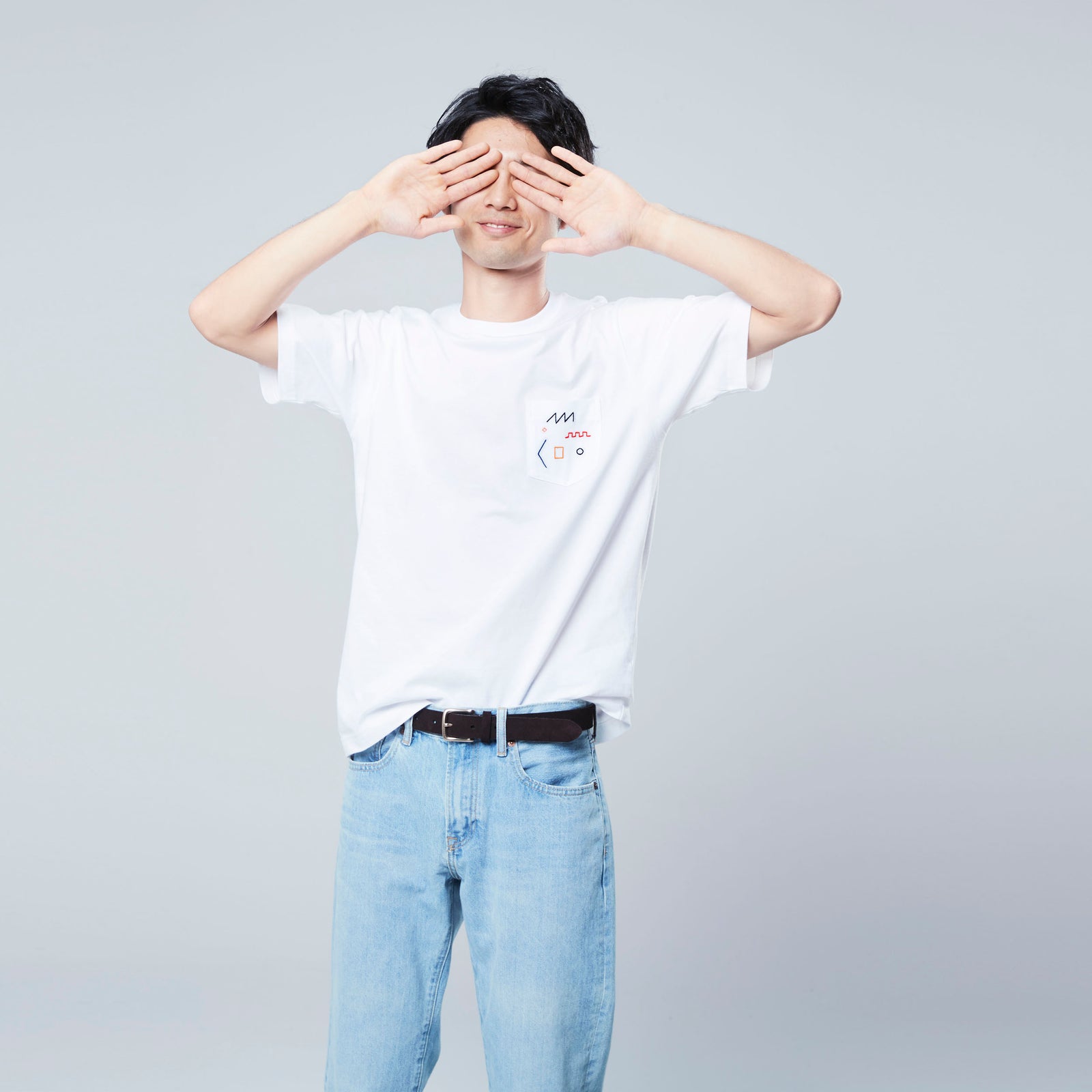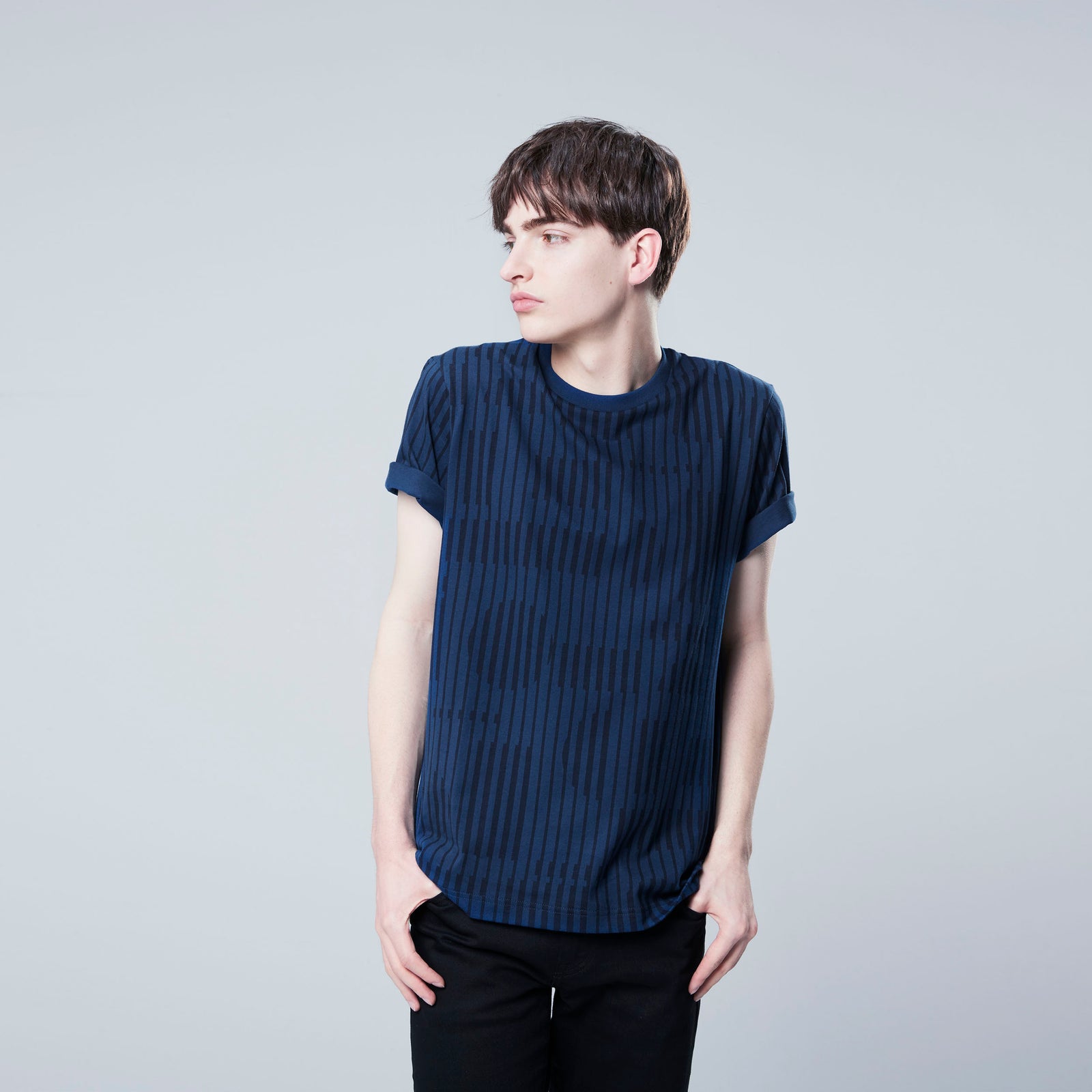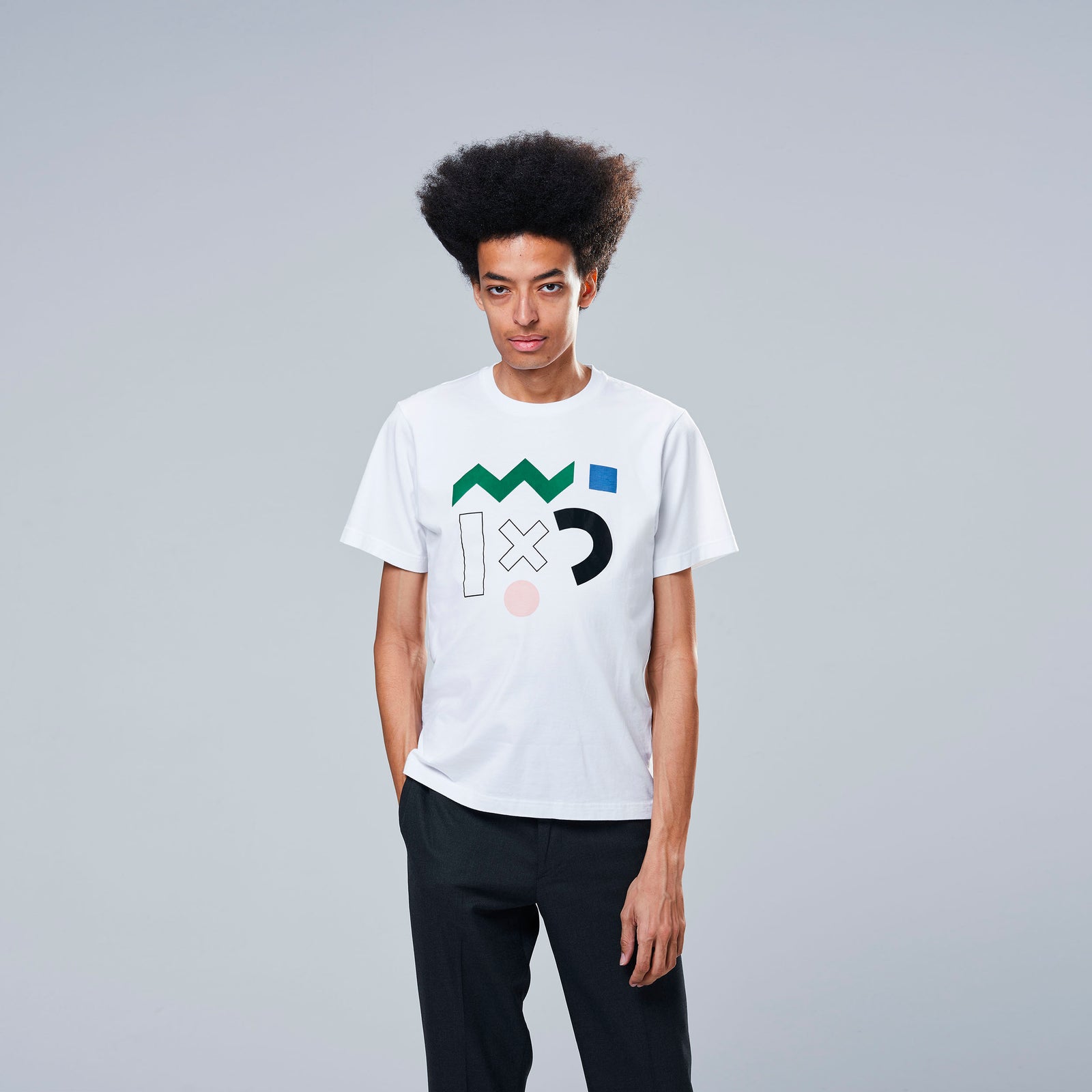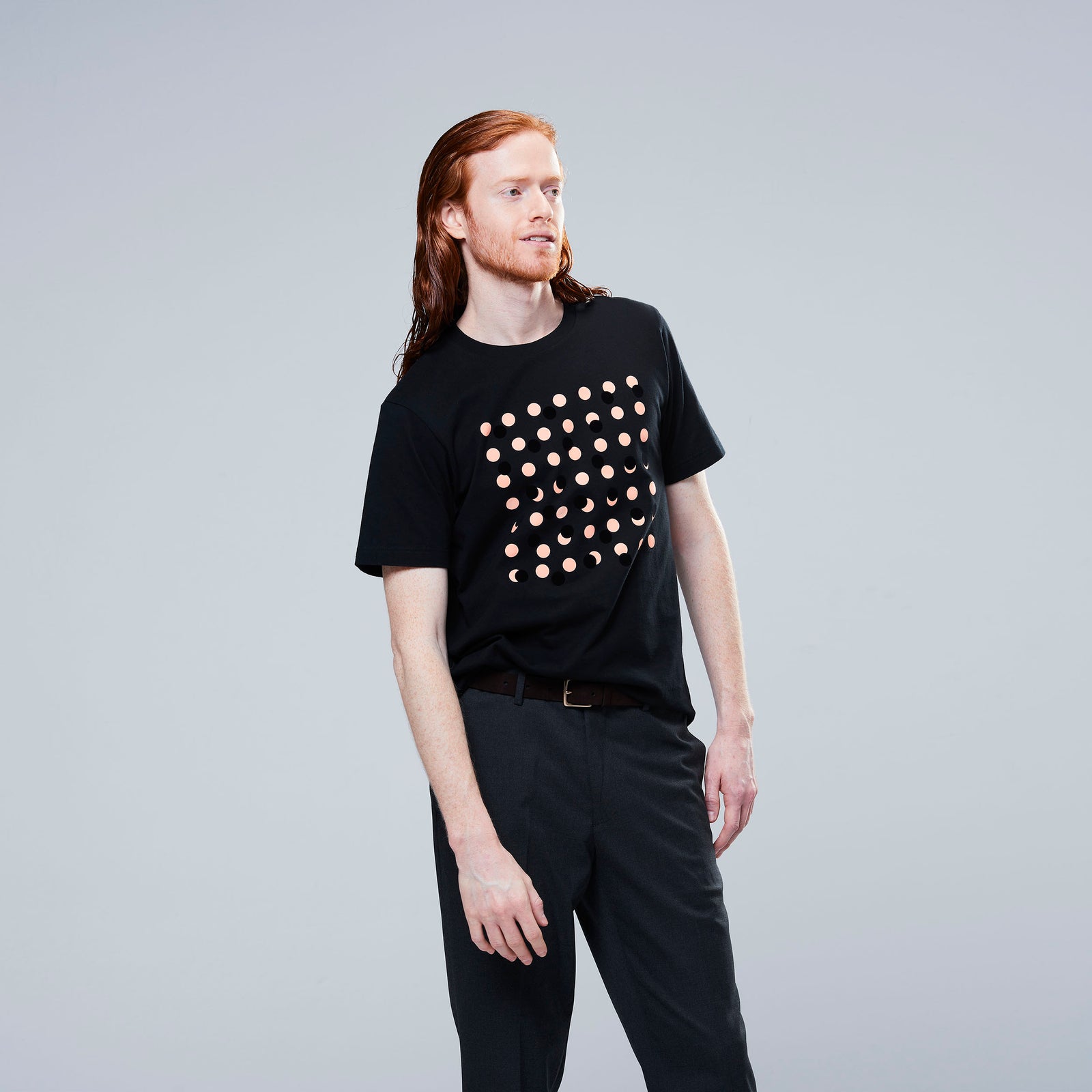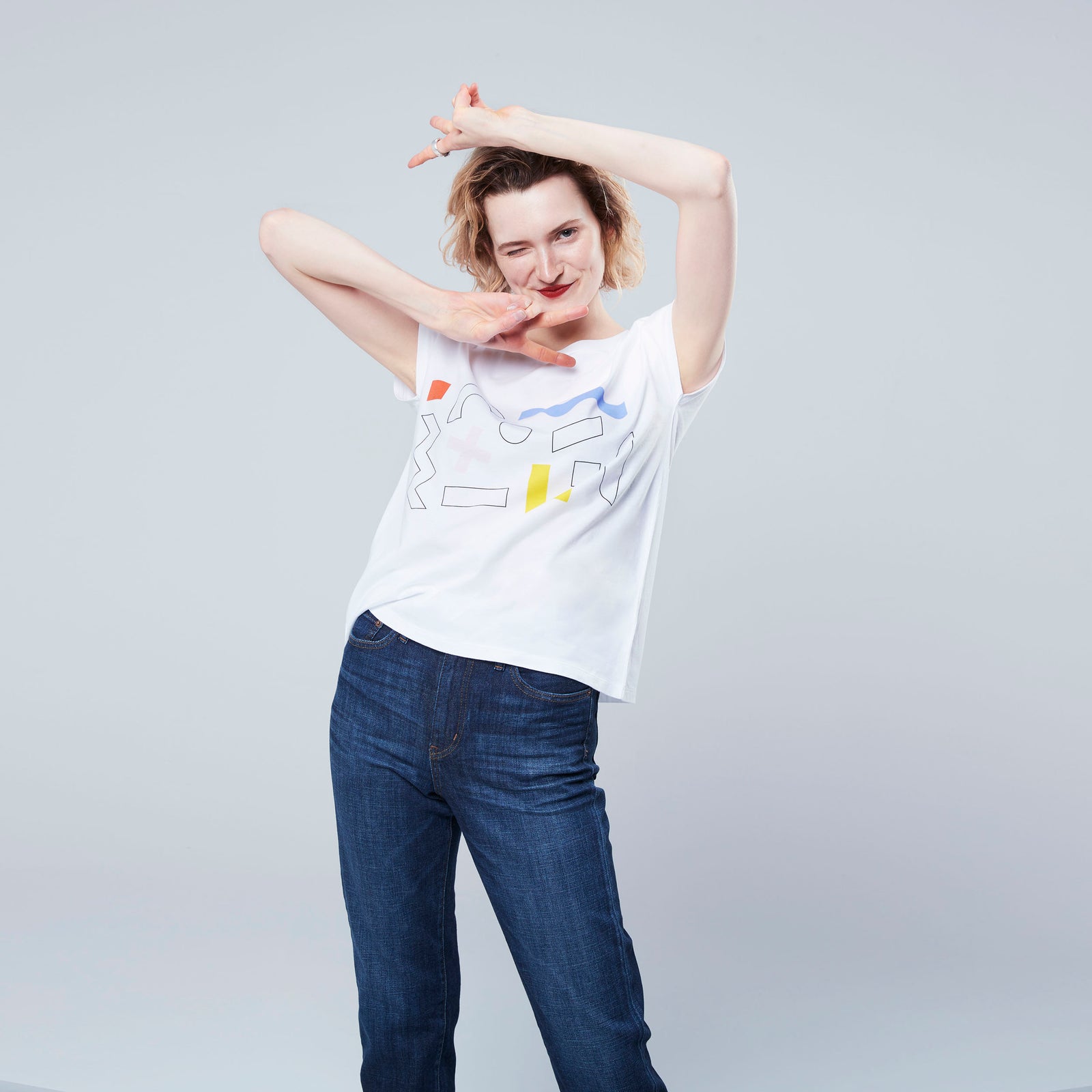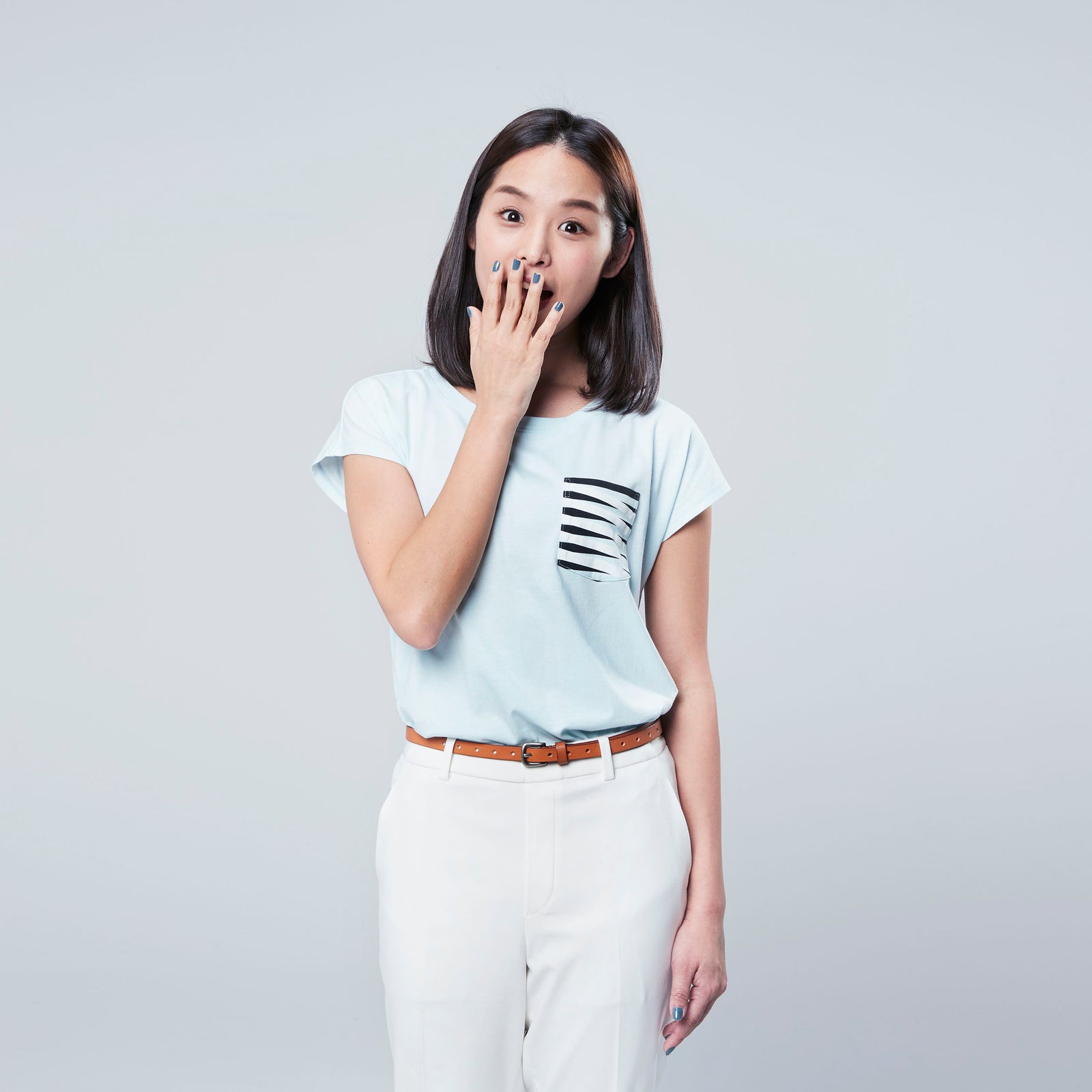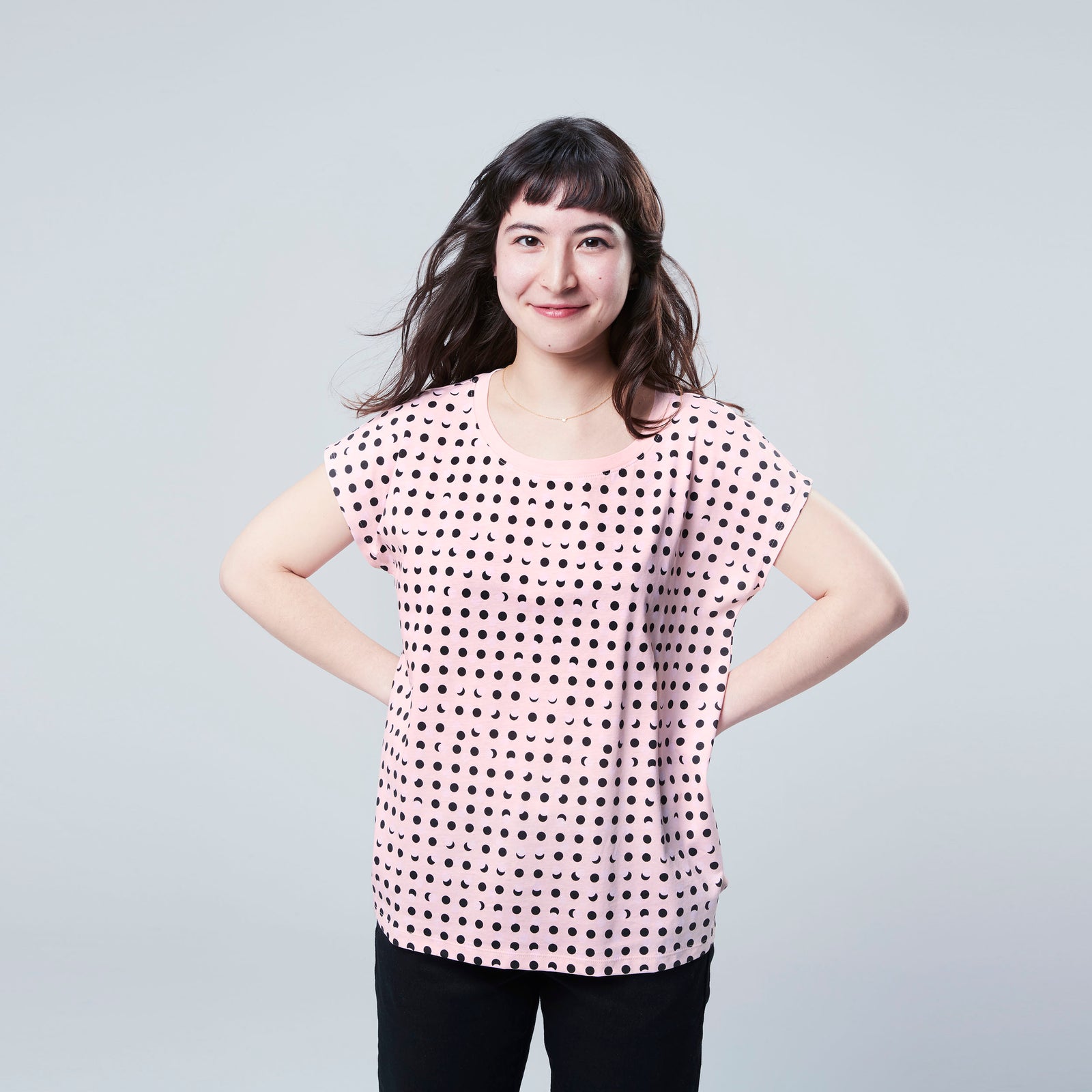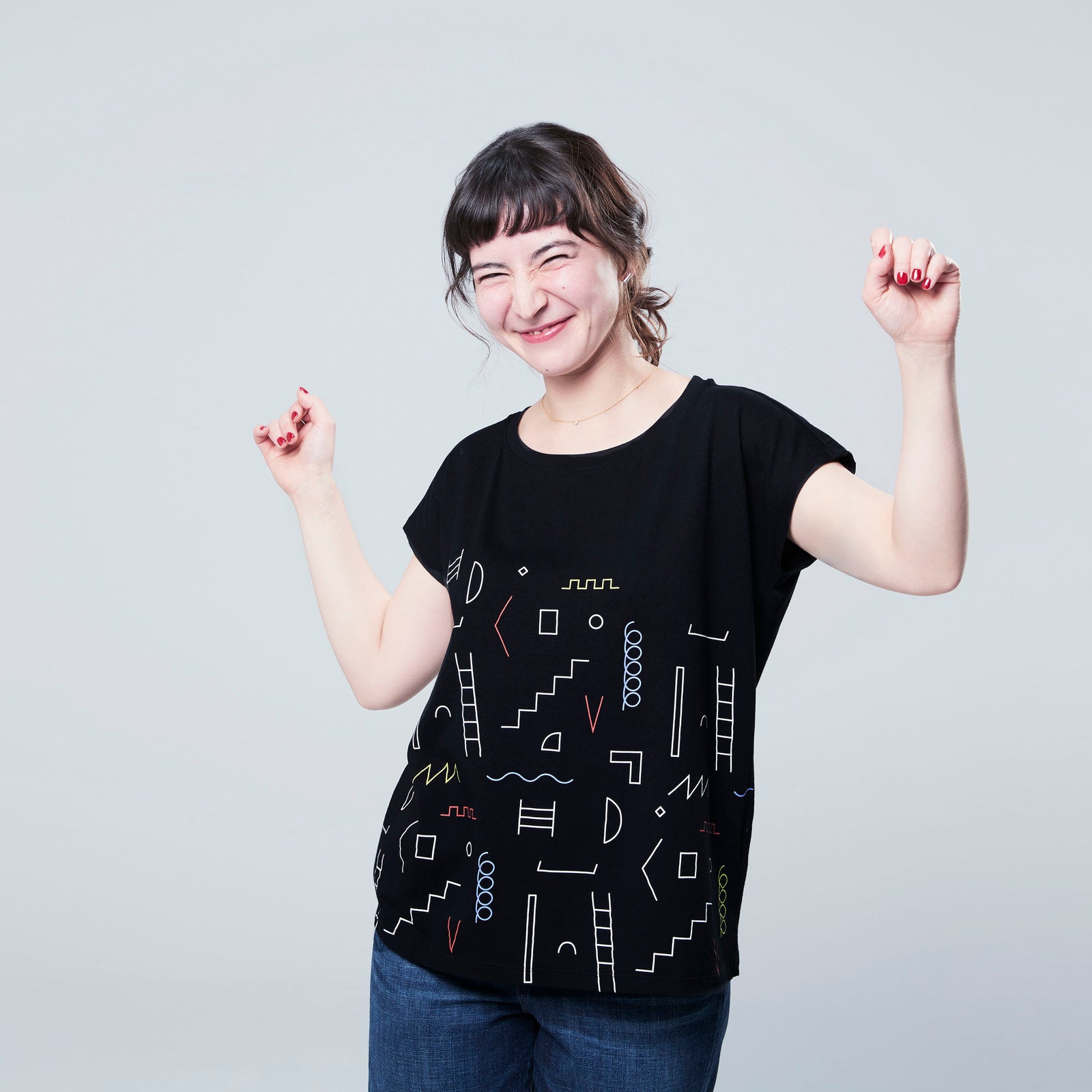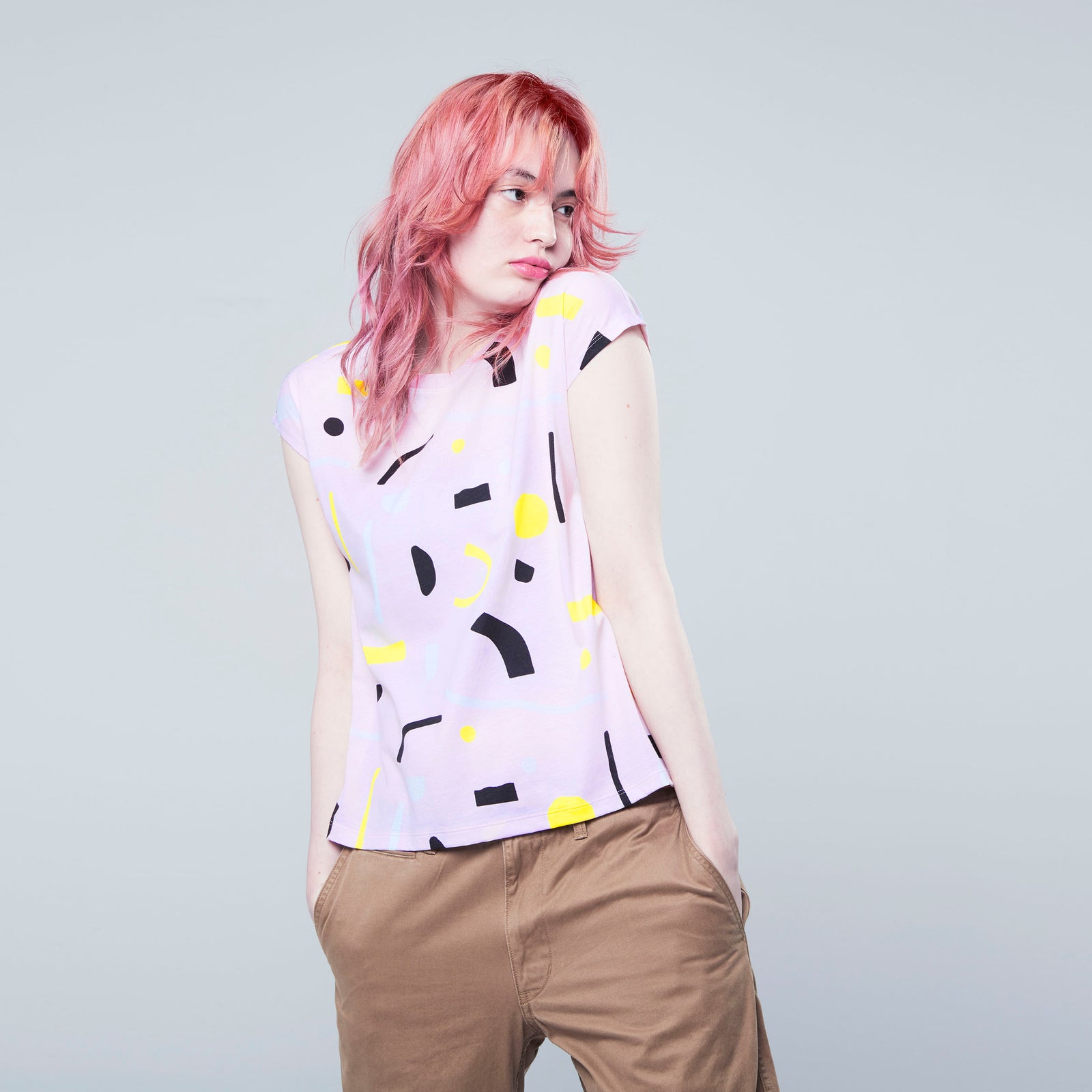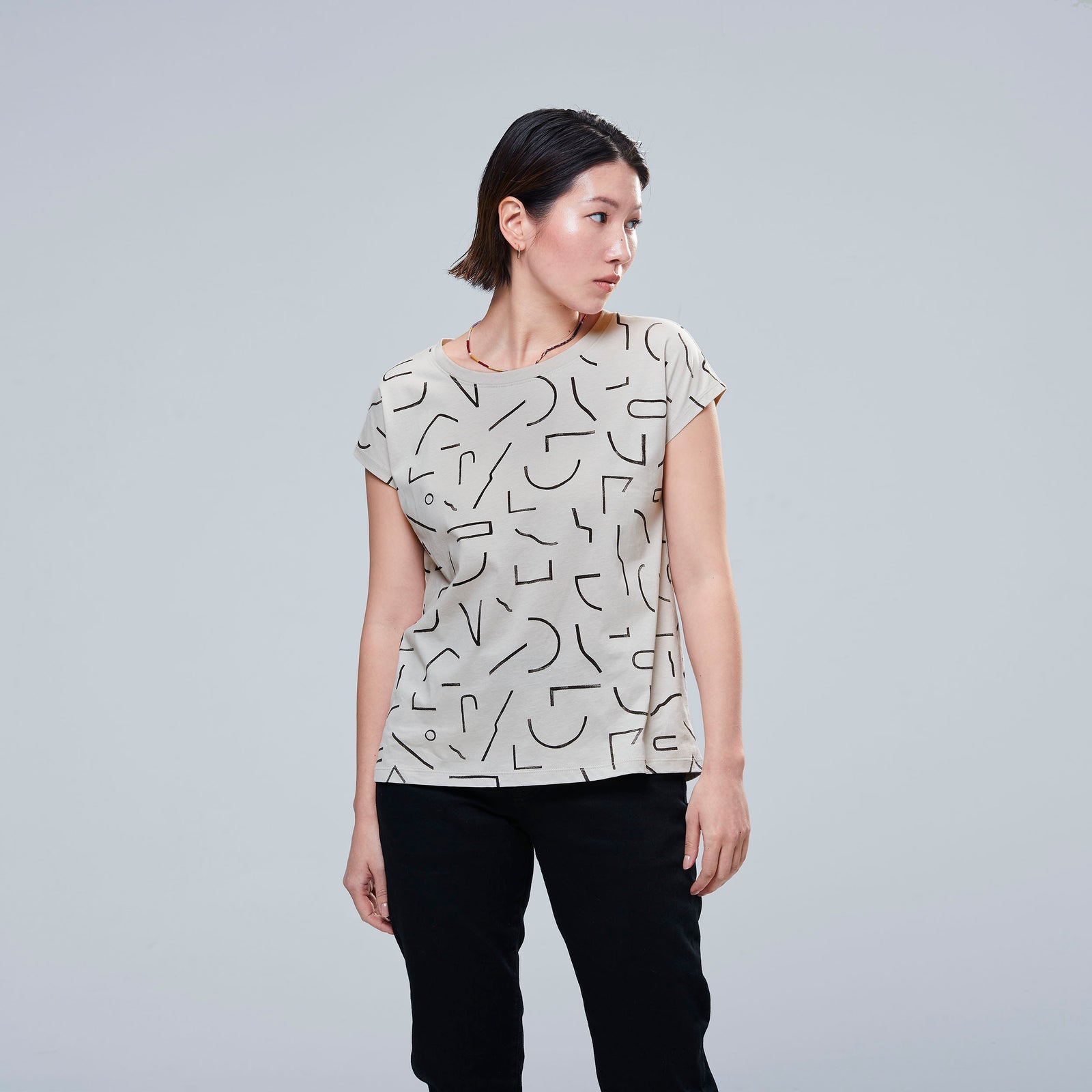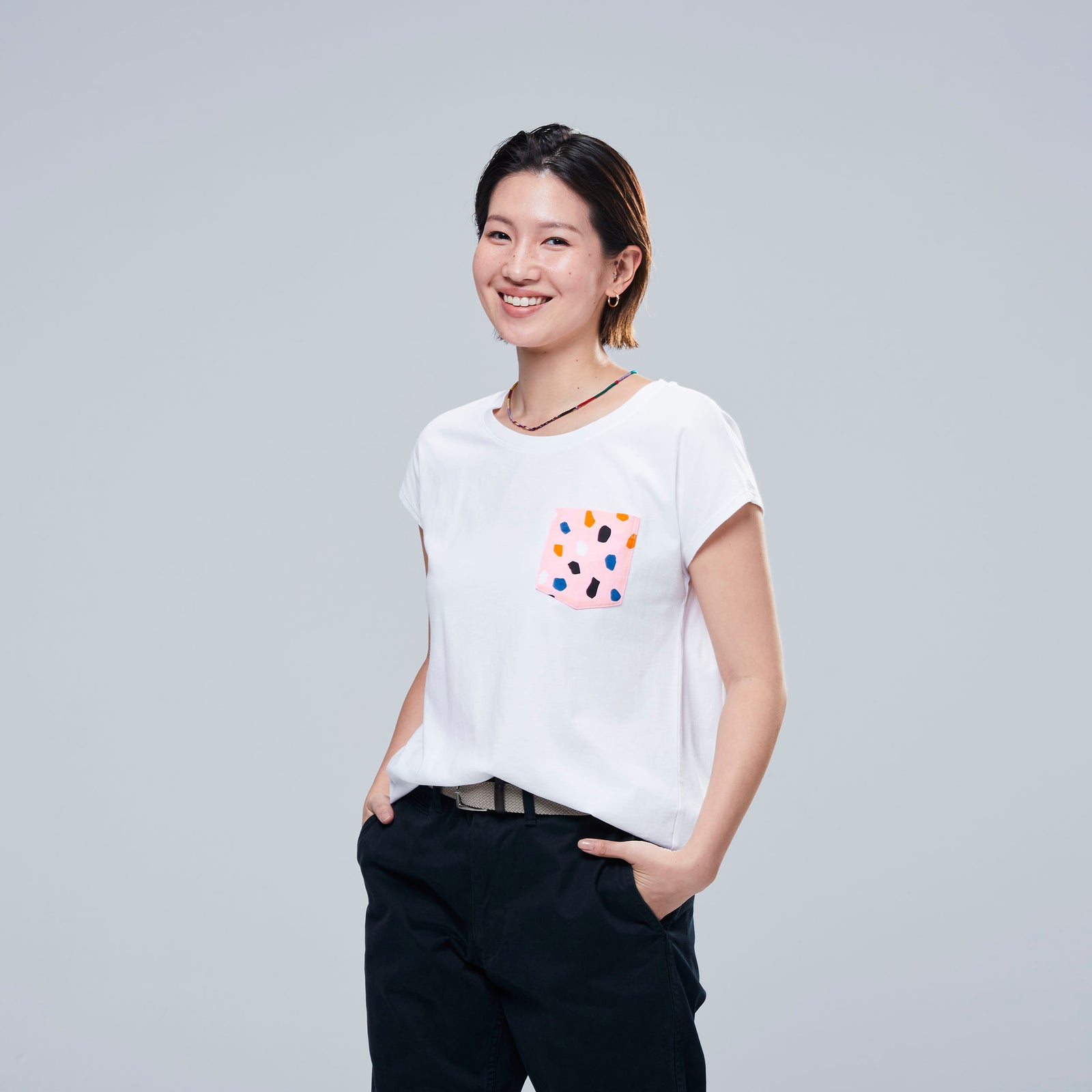 Uniqlo SPRZ NY SUPERGEOMETRIC Collaboration
Dusen Dusen collaborated with Uniqlo for a collection that launched in April of 2019. It is an expansion of their SPRZ NY SUPERGEOMETRIC graphic t-shirt collection which has included designs from Sol Lewitt, Francois Morellet and Max Bill. This iteration of the collection features prints from Dusen Dusen's archives, alongside patterns from iconic 80's furniture designer George Sowden. The collection is available worldwide. Read an interview between George and Ellen and learn more about the collaboration on Architectural Digest.
Keds Collaboration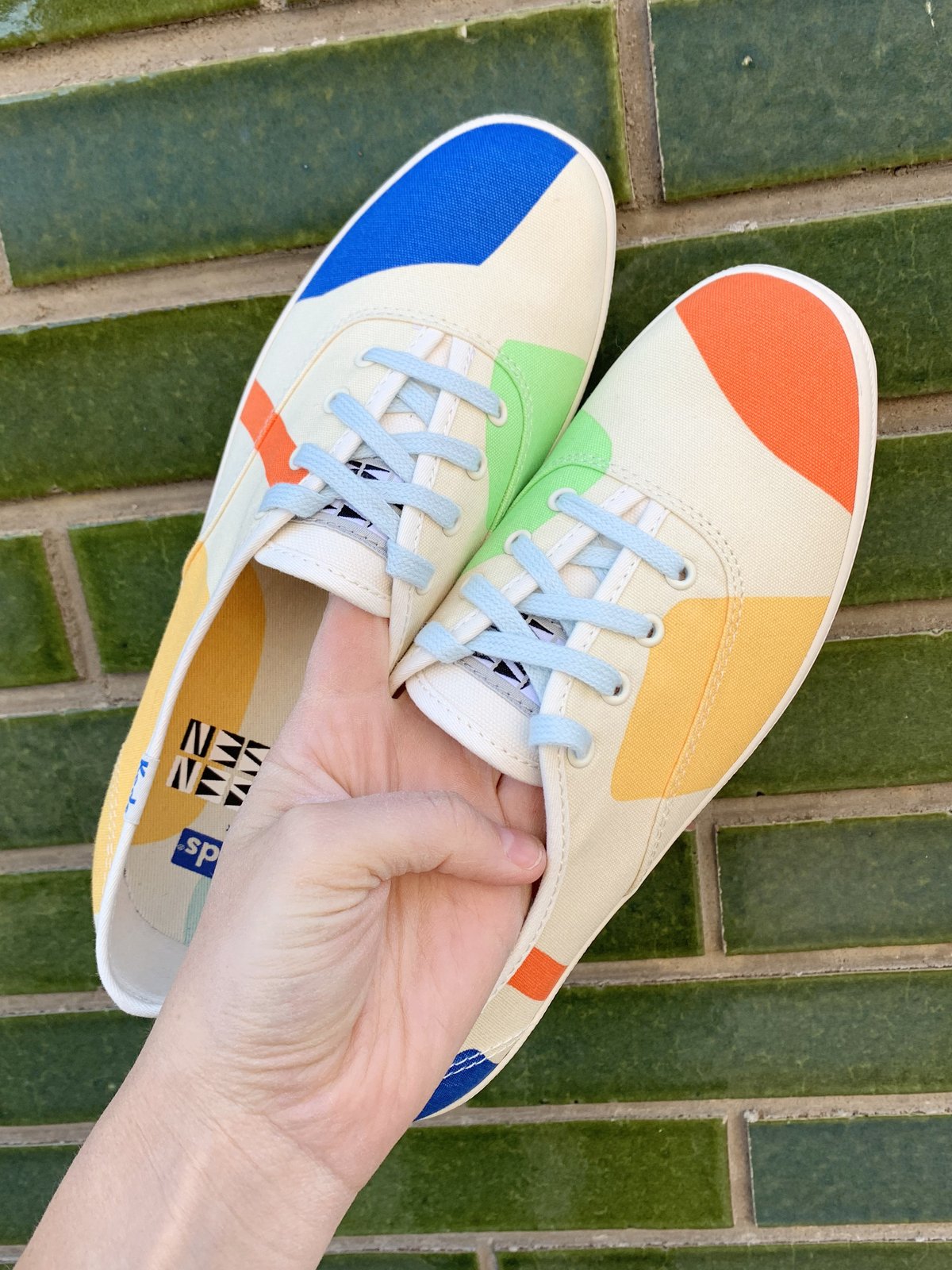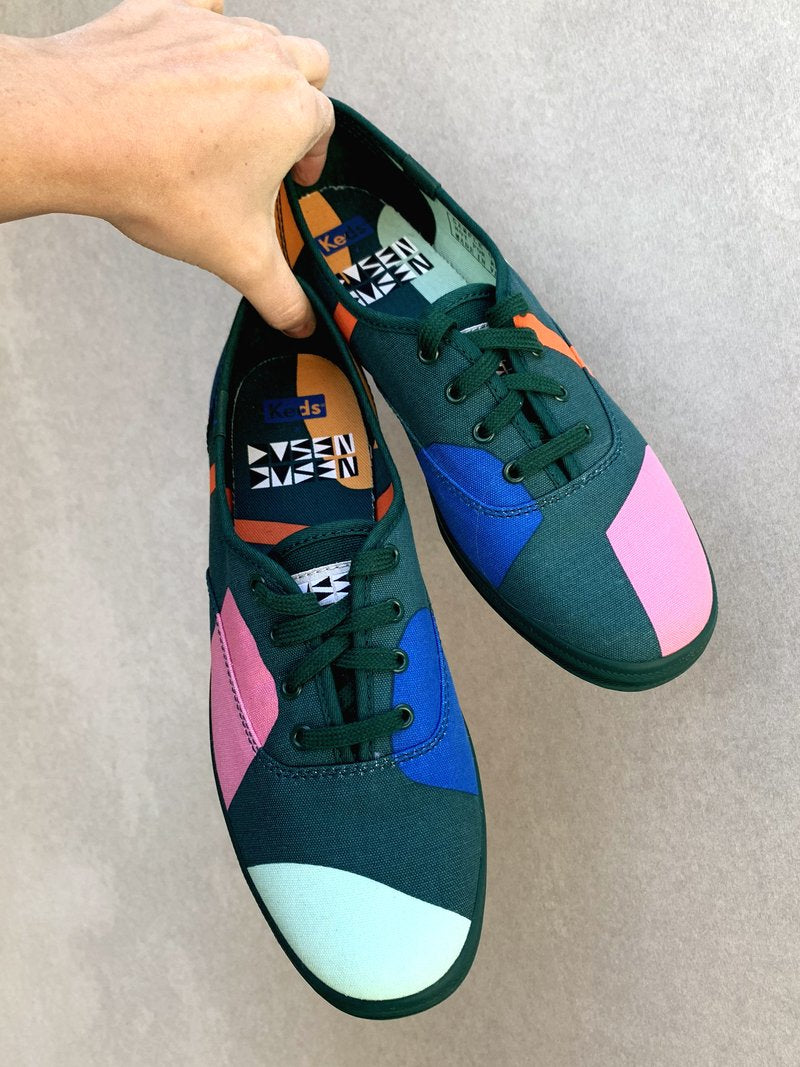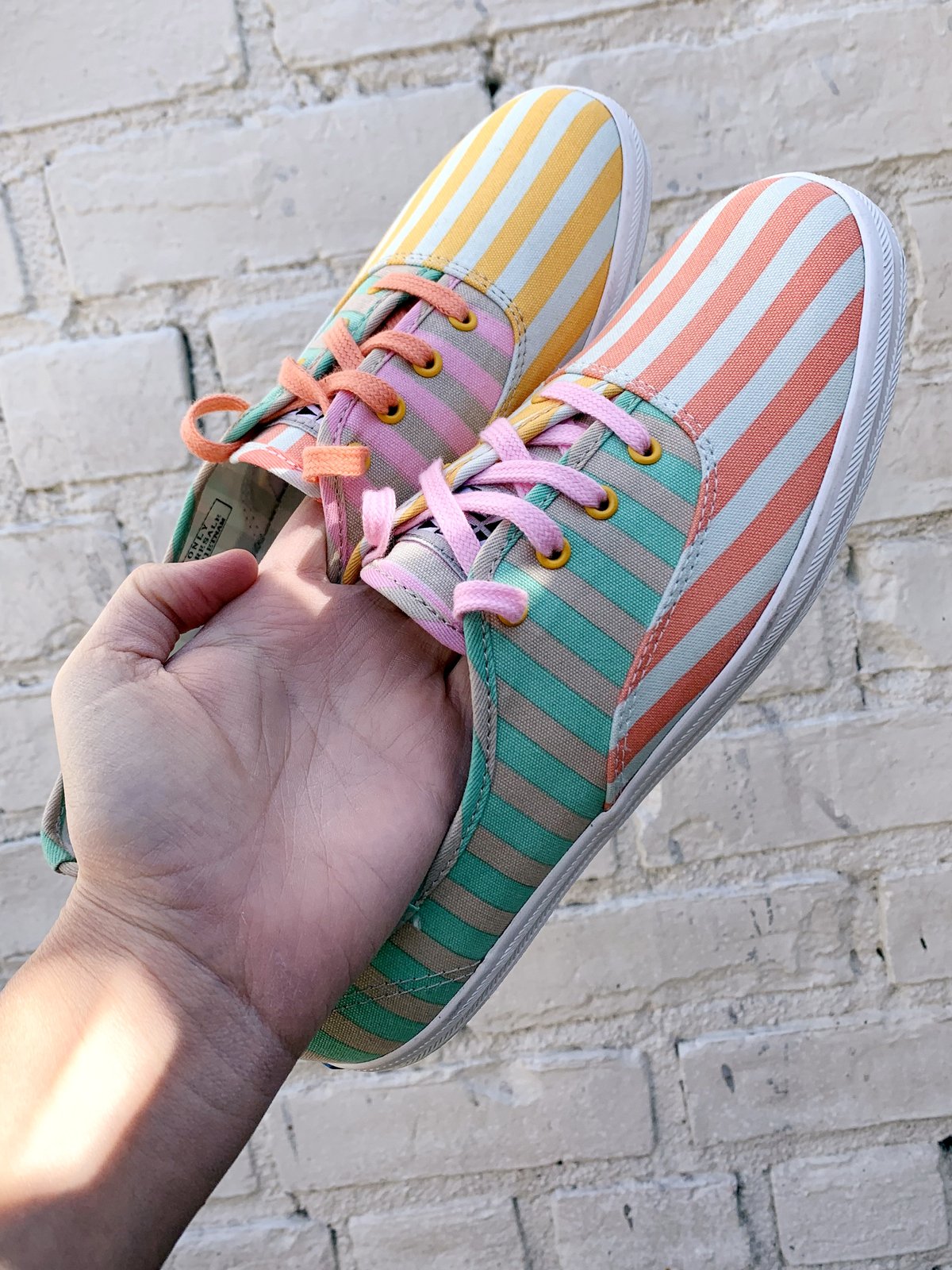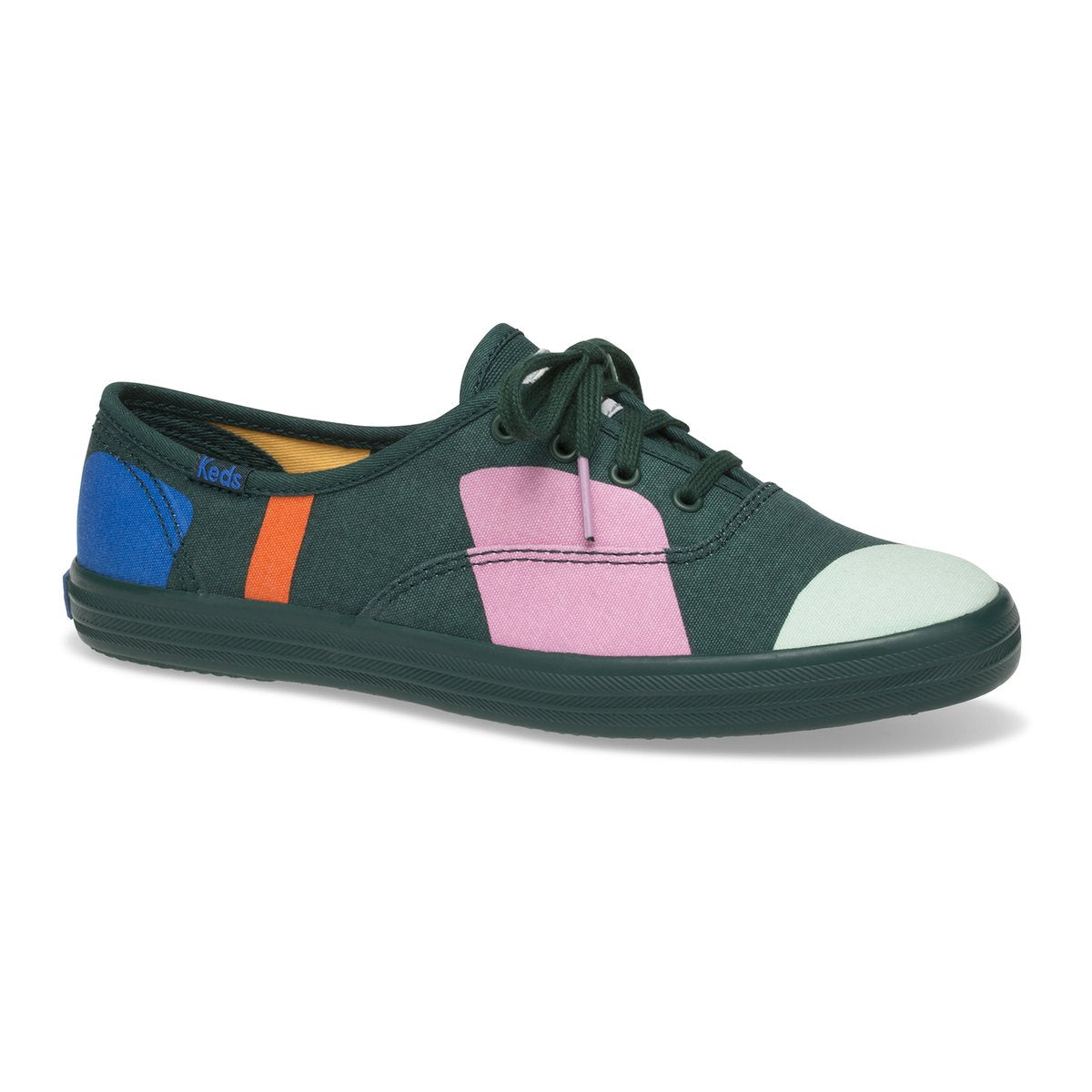 Keds Collaboration
Dusen Dusen designed a set of three patterned tennis shoes as part of Keds Ladies First Since 1916 series. Utilizing Keds classic Champion silhouette Ellen created three shoe patterns-- Cream Spill, Green Spill, and Stripe. Each shoe has its own individual pattern that coordinates with its accompanied pair. The project launched for Spring 2019. 
Pattern Puzzles for Areaware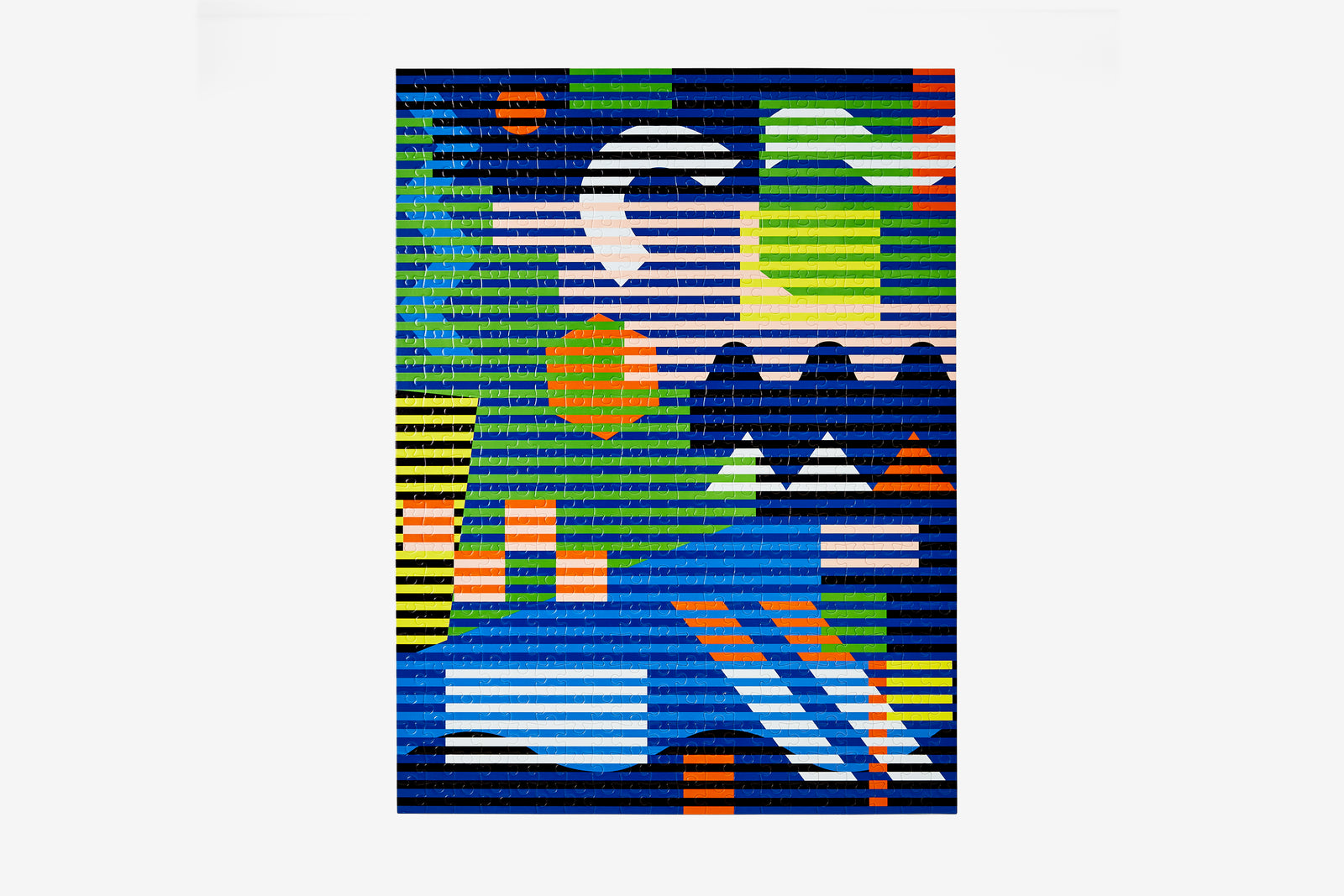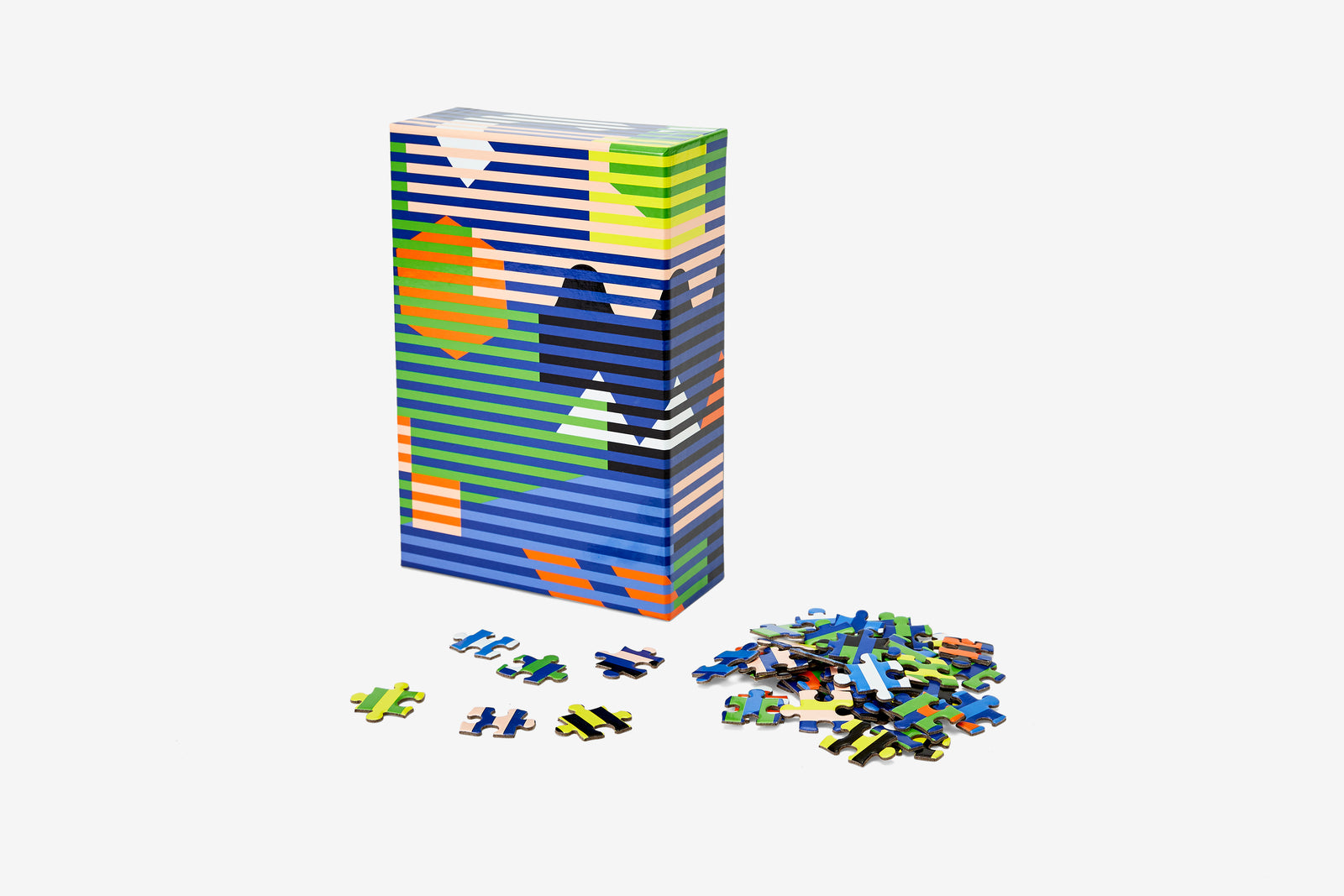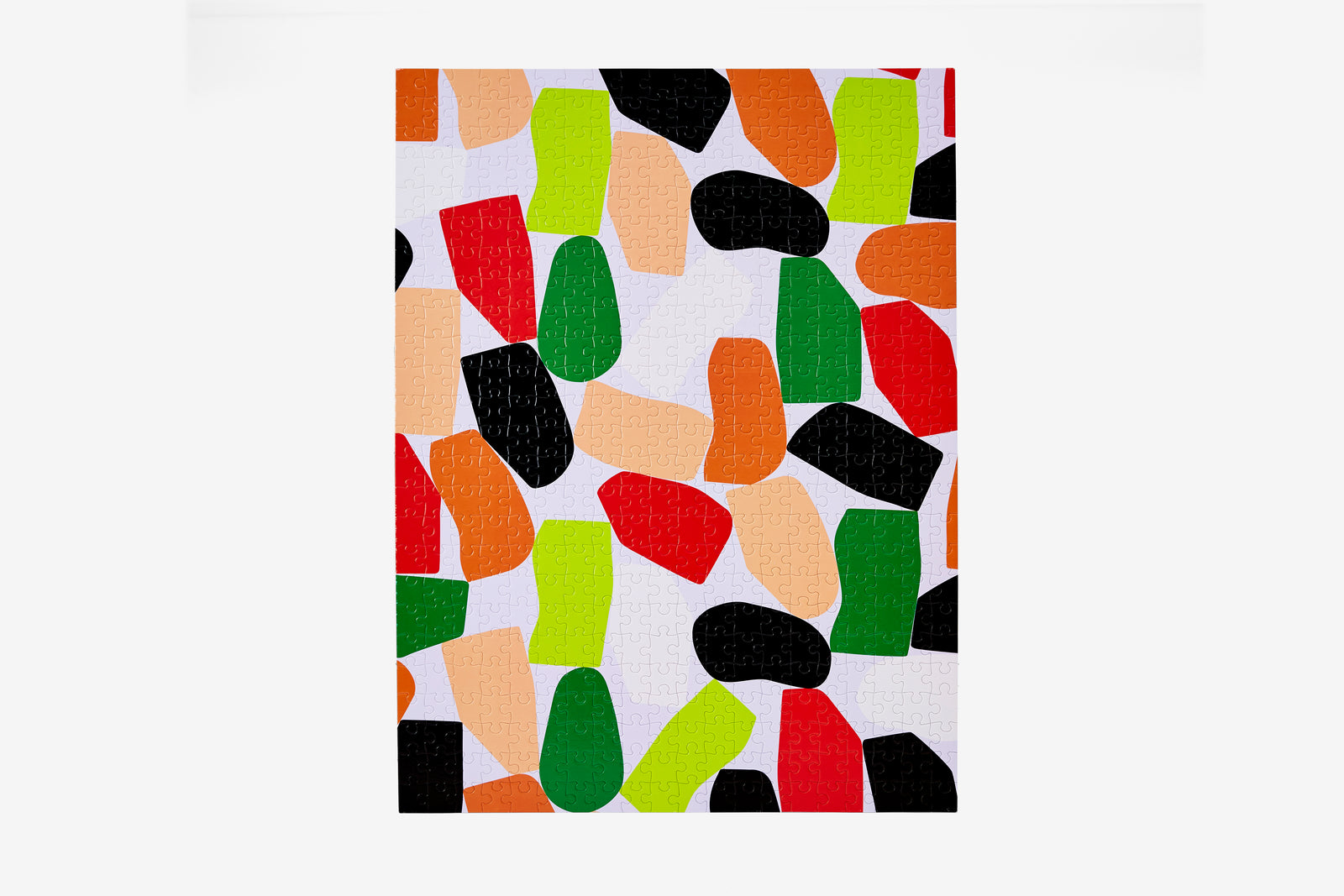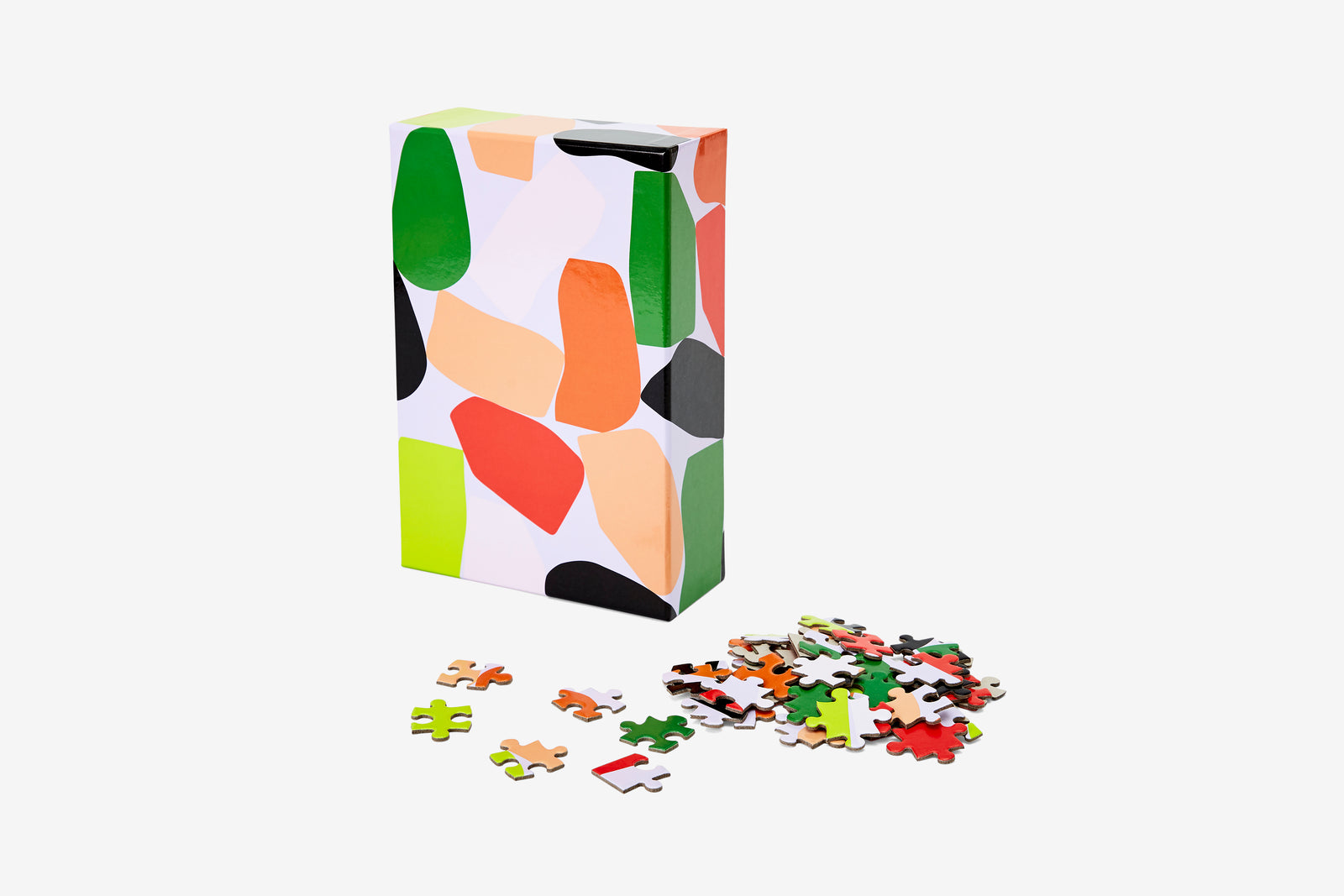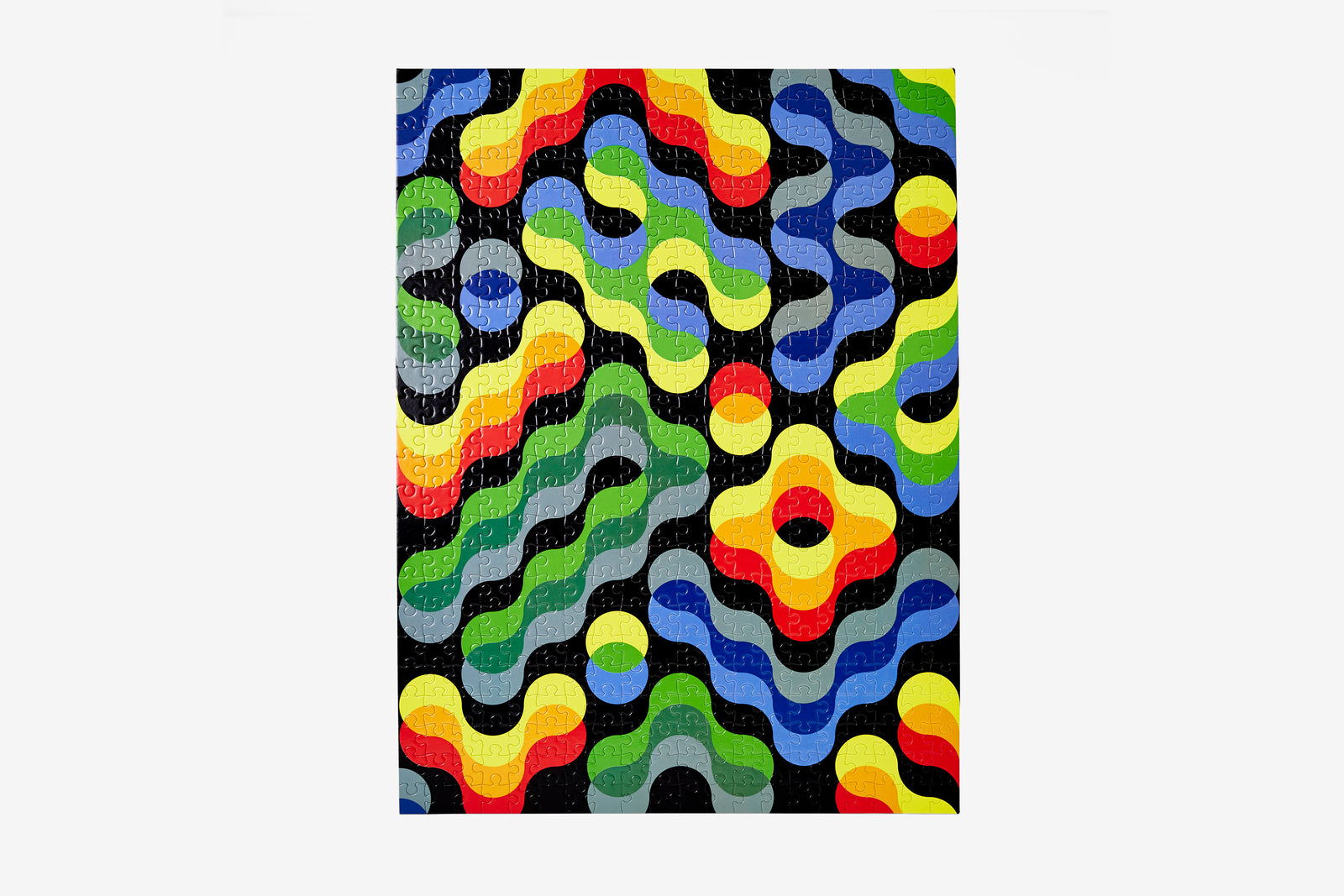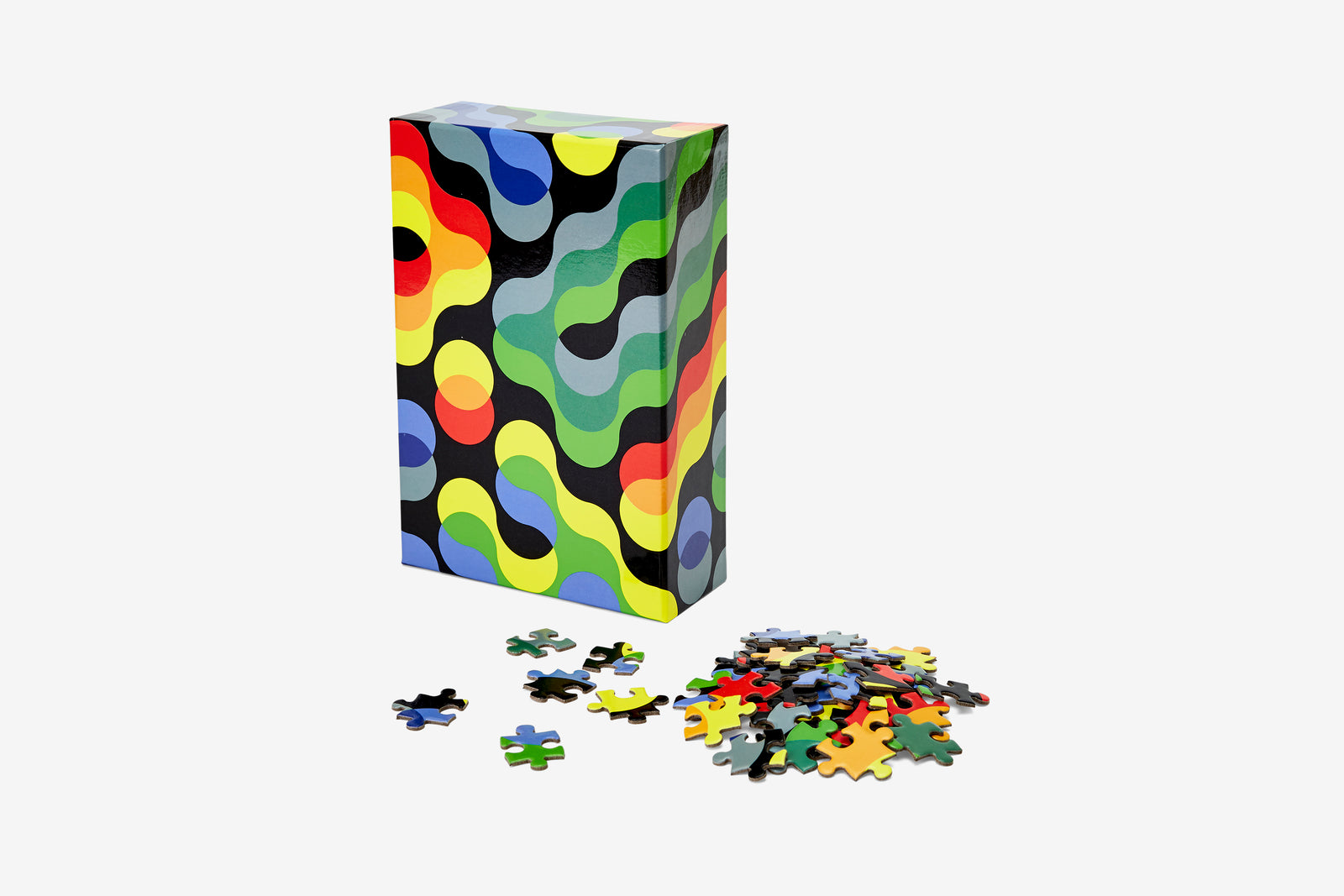 Pattern Puzzles for Areaware
In February 2019 Dusen Dusen collaborated on a suite of three puzzles with Areaware for their Spring 2019 Collection. Repurposing three of Dusen Dusen's prints-- Lenticular (Spring '14), Stones (Spring '18) and Arc (Fall '18), each design was altered to fit the puzzle format.  Areaware is a gift and home accessories brand based in Brooklyn, NY and Columbus, OH.
The Hoxton Collaboration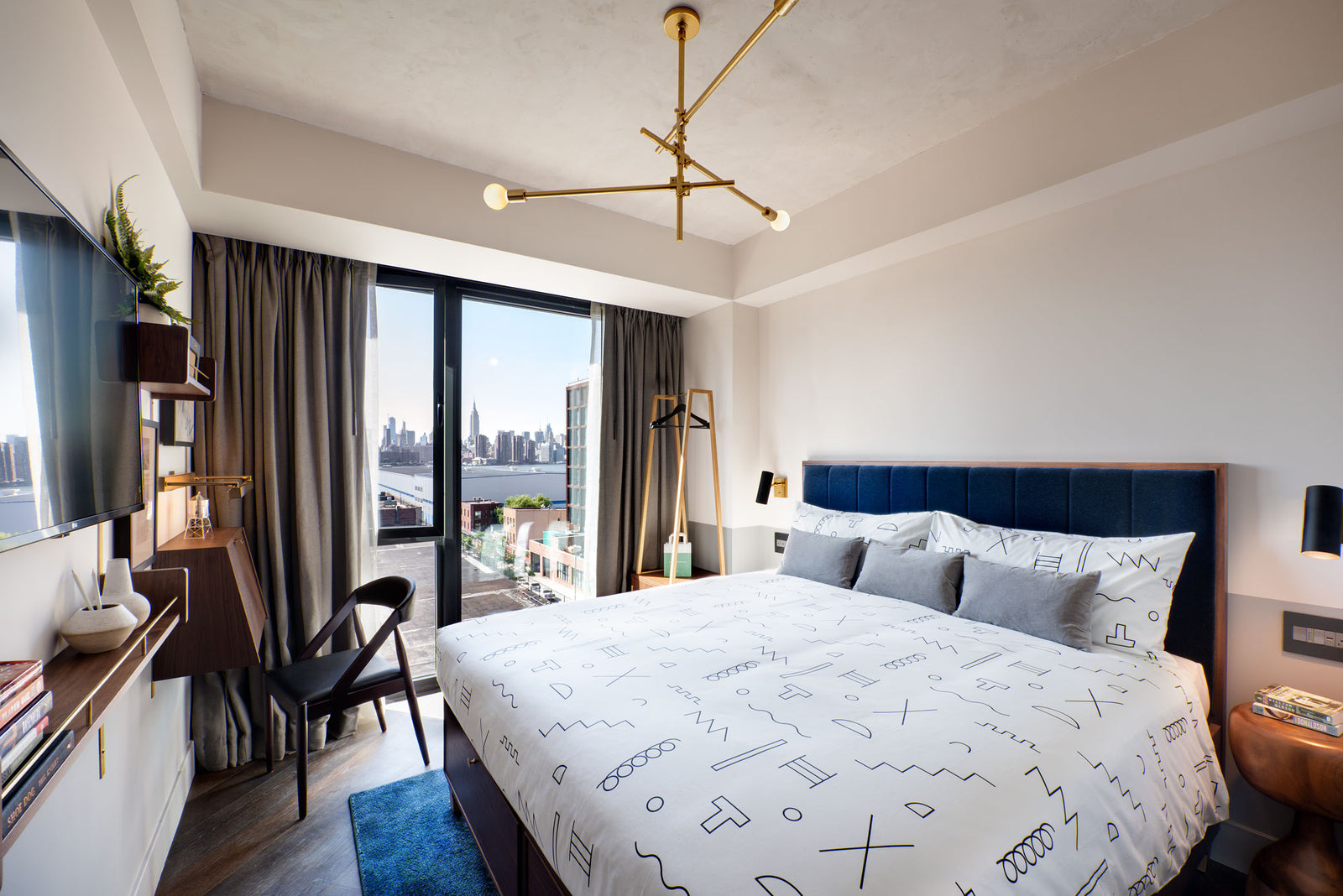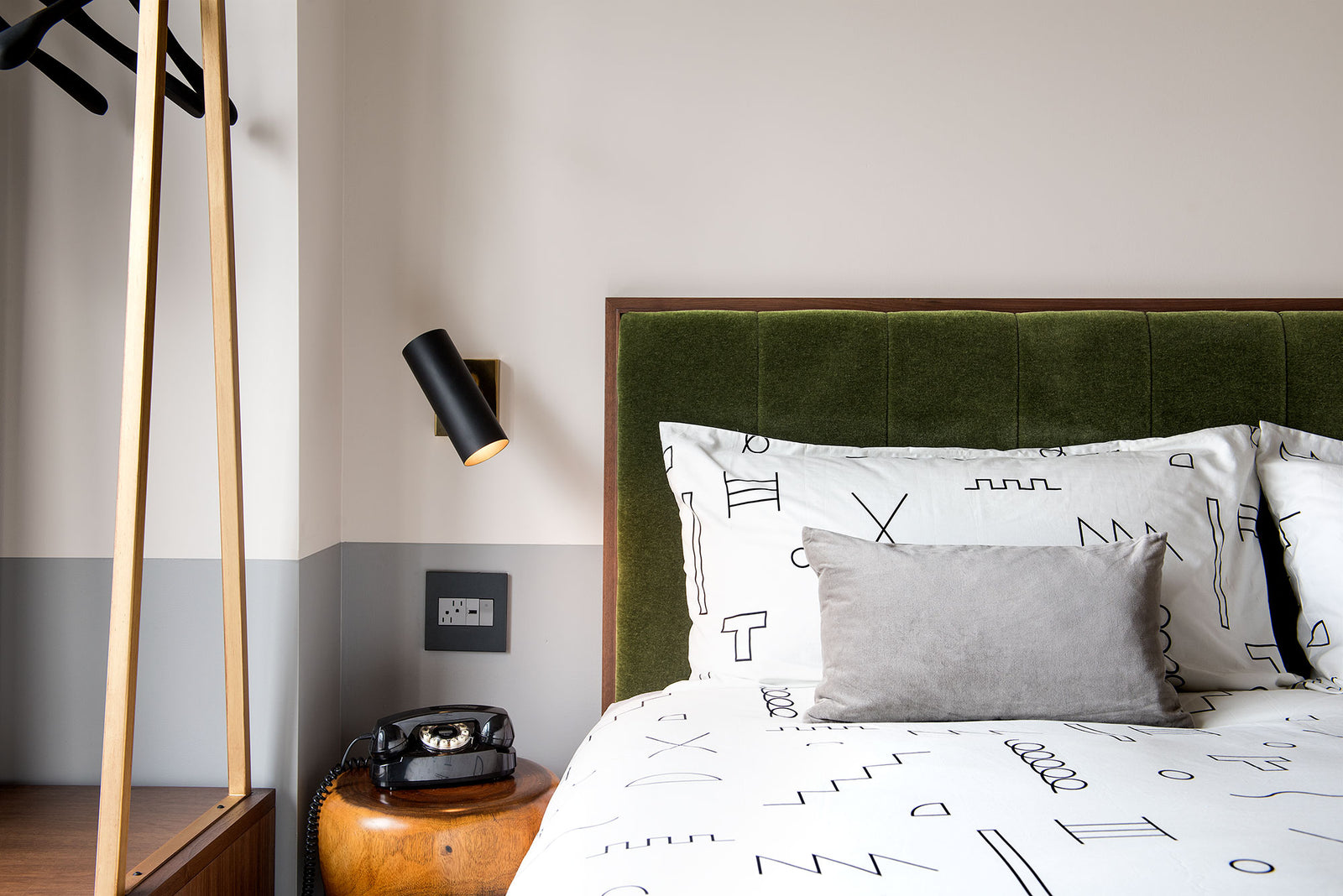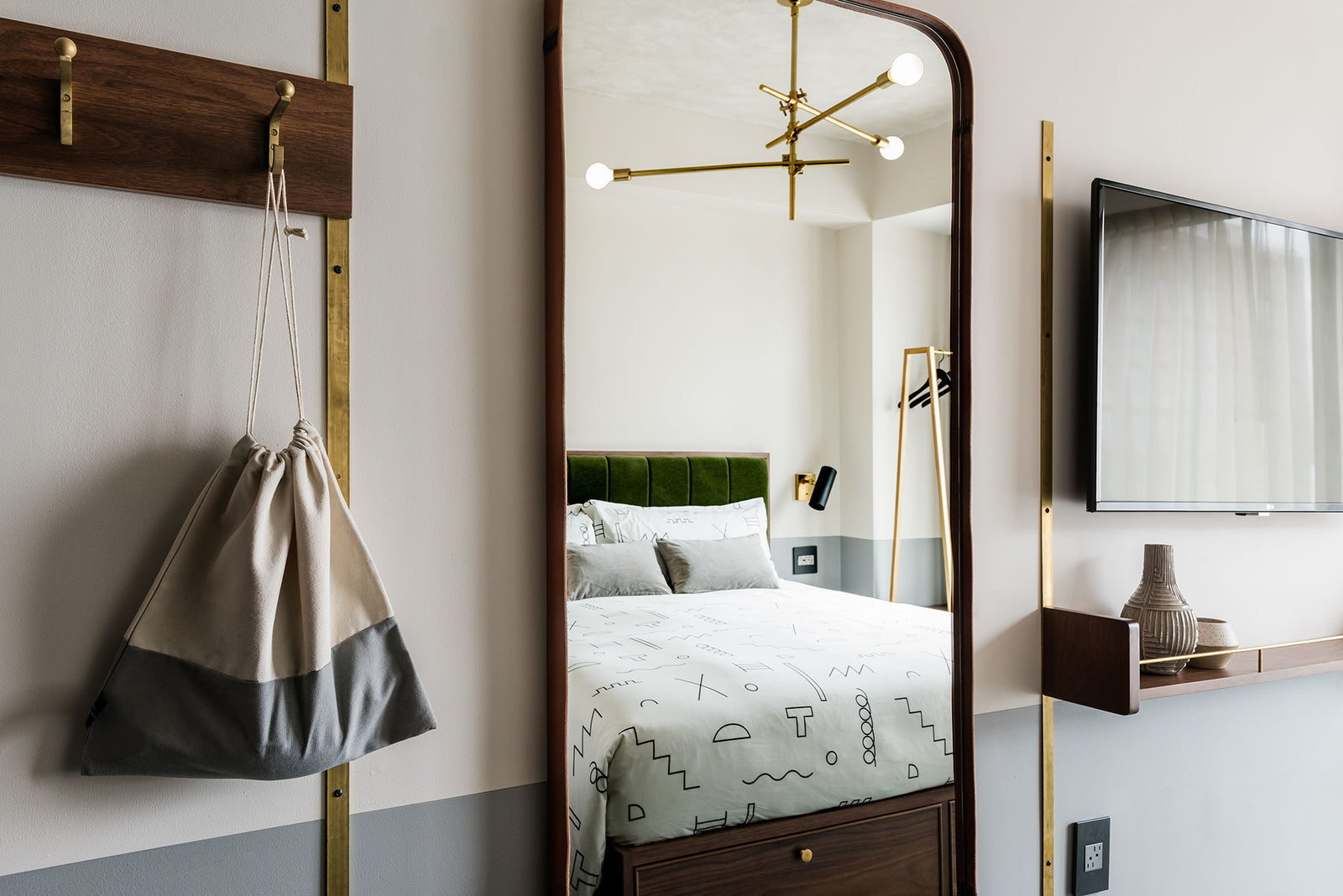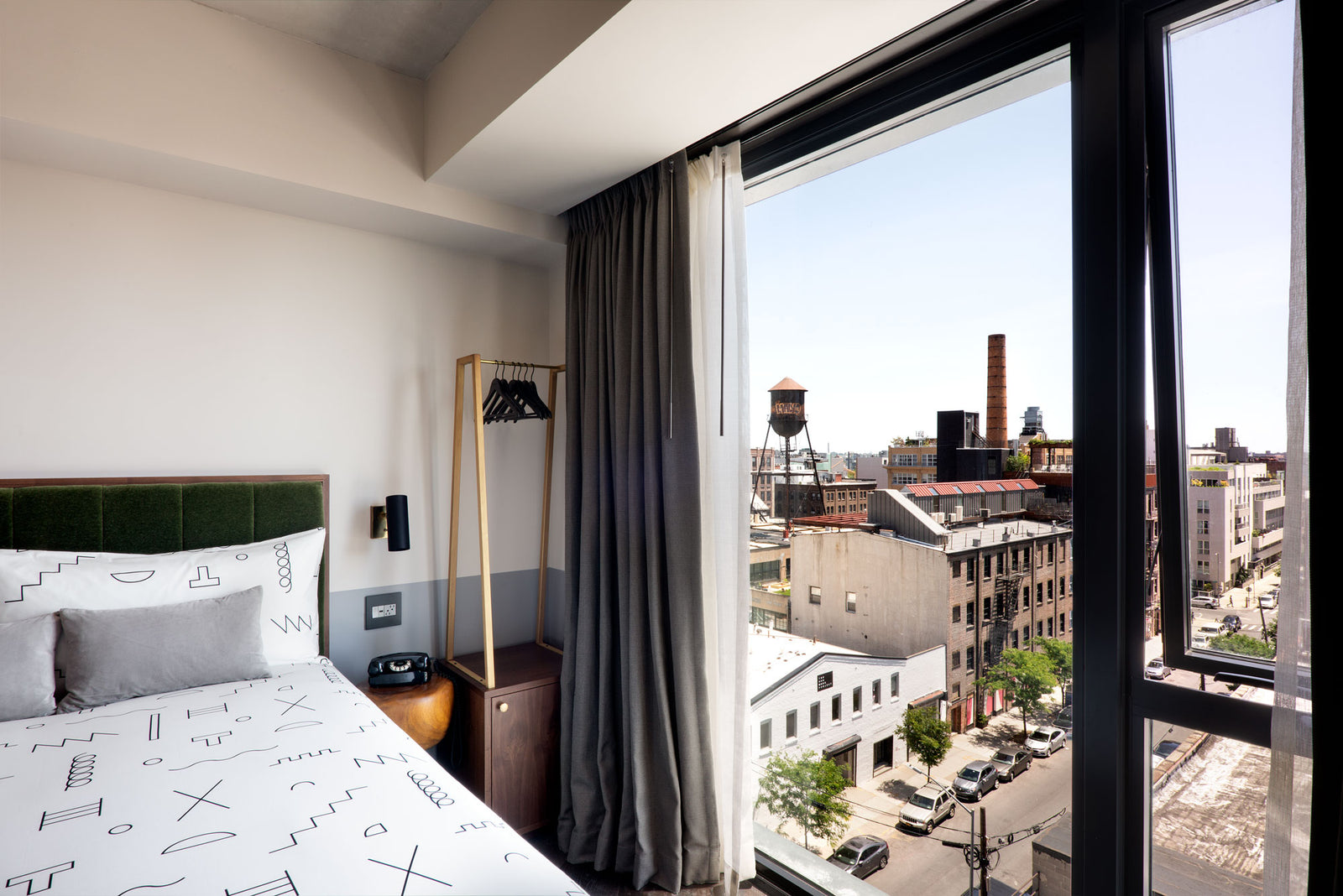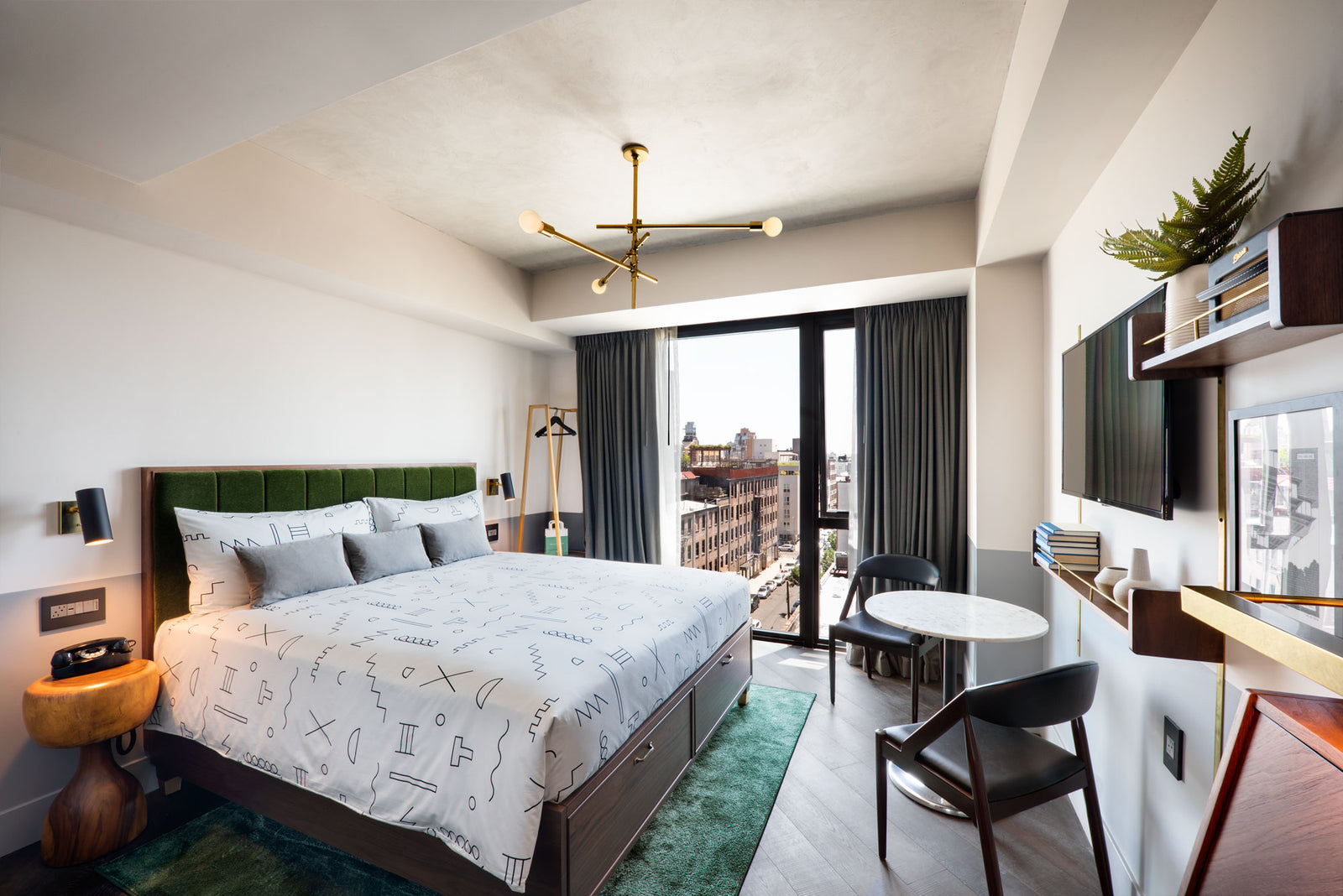 The Hoxton Collaboration
Dusen Dusen designed and created custom bedding for the London-based hotel's stateside debut. All 175 rooms in the hotel are outfitted with an exclusive bedding design on jewel-toned headboards. The black and white line print features motifs such as ladders, steps and circles, subtly featuring all the letters in Hoxton. The Williamsburg, Brooklyn location is on Wythe and North 10th and features three restaurants and a lobby open to the public.
Dragon Curve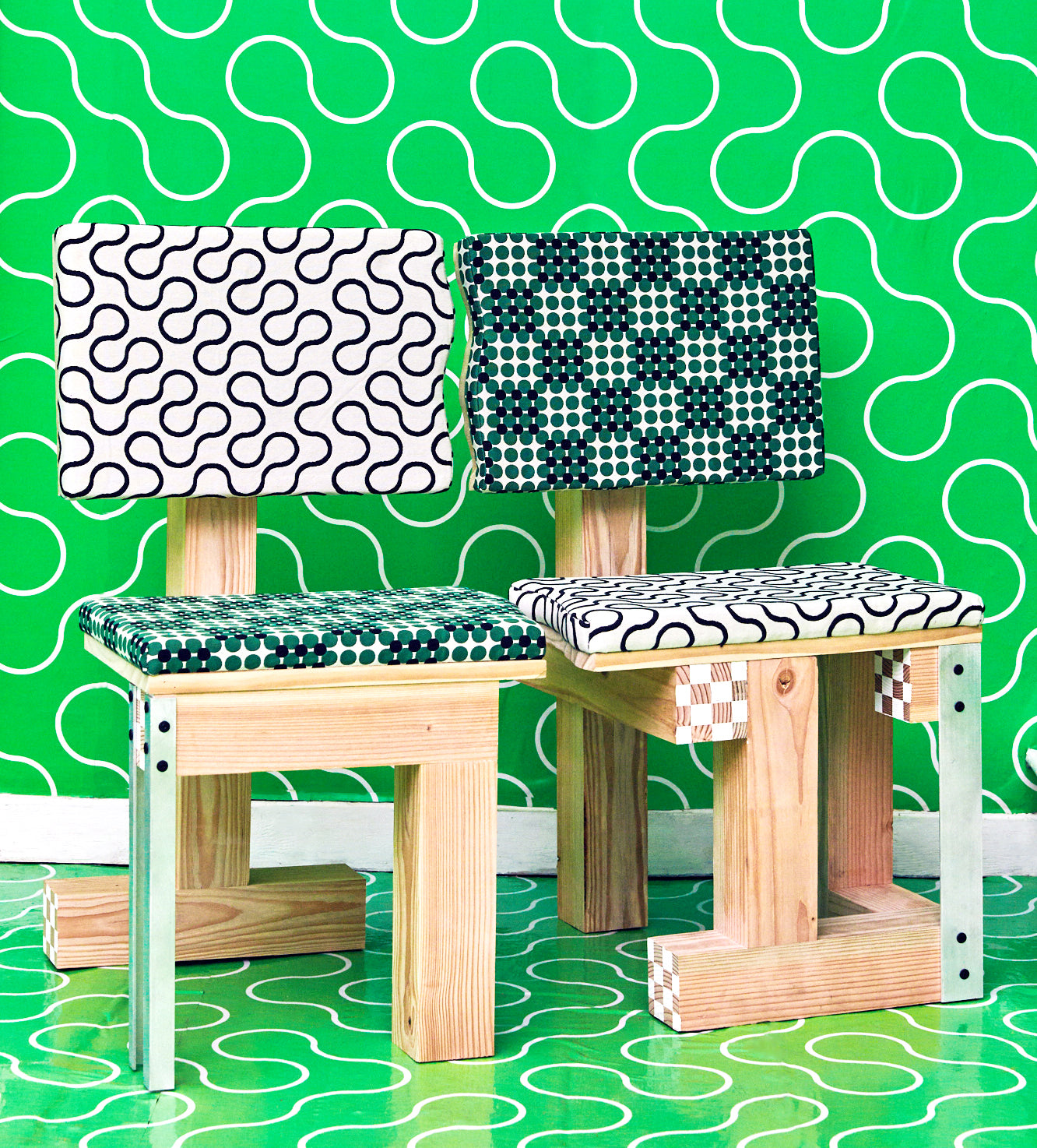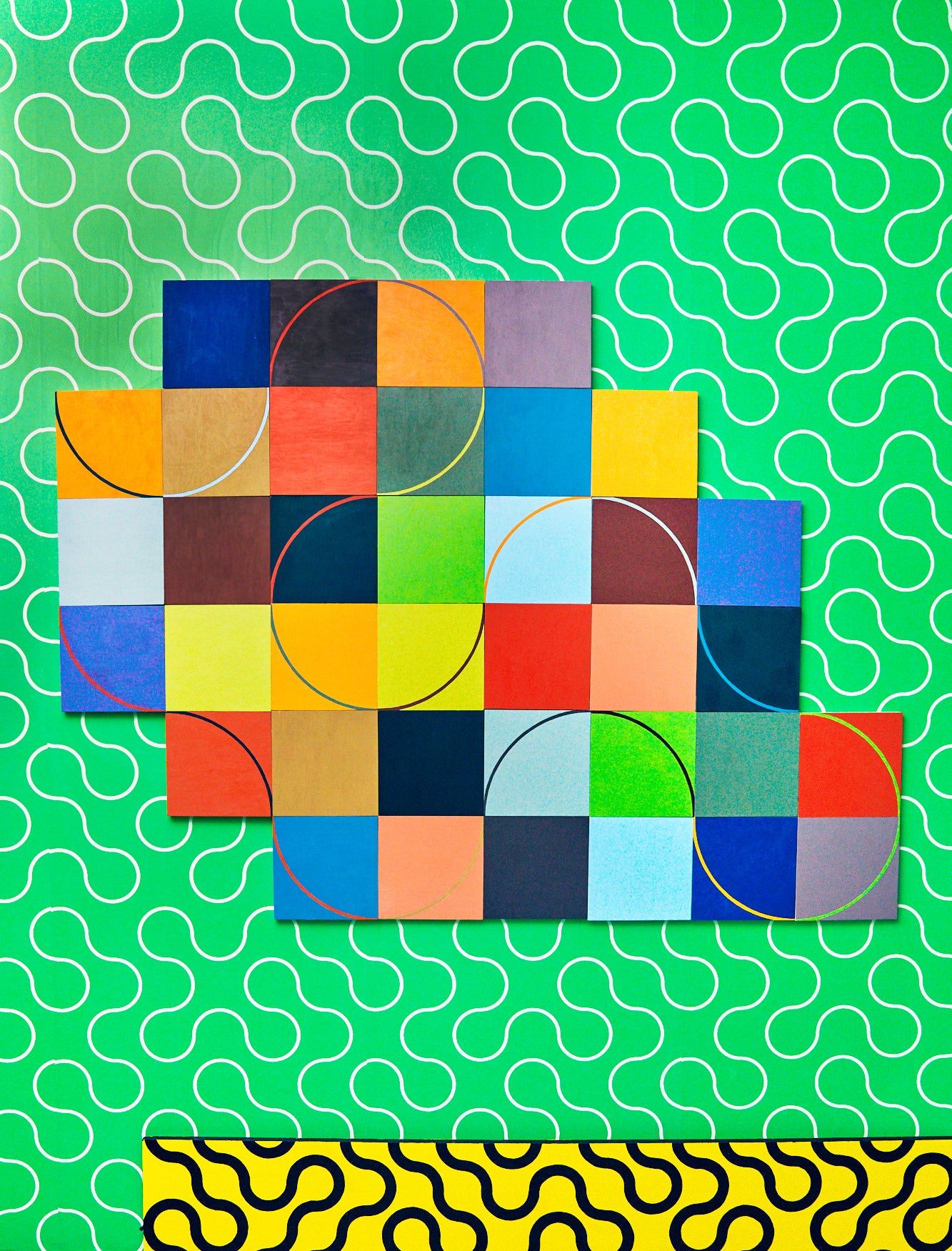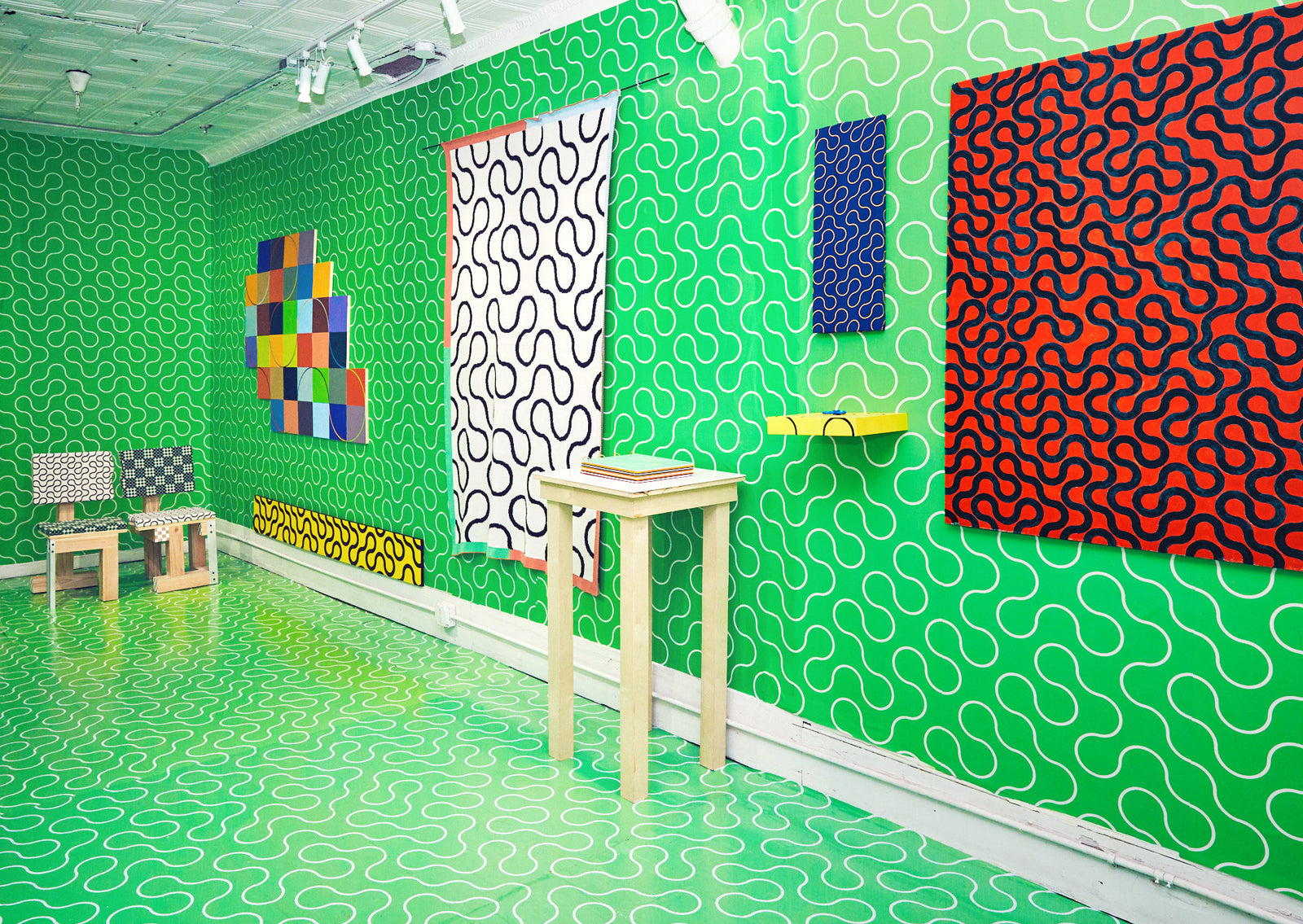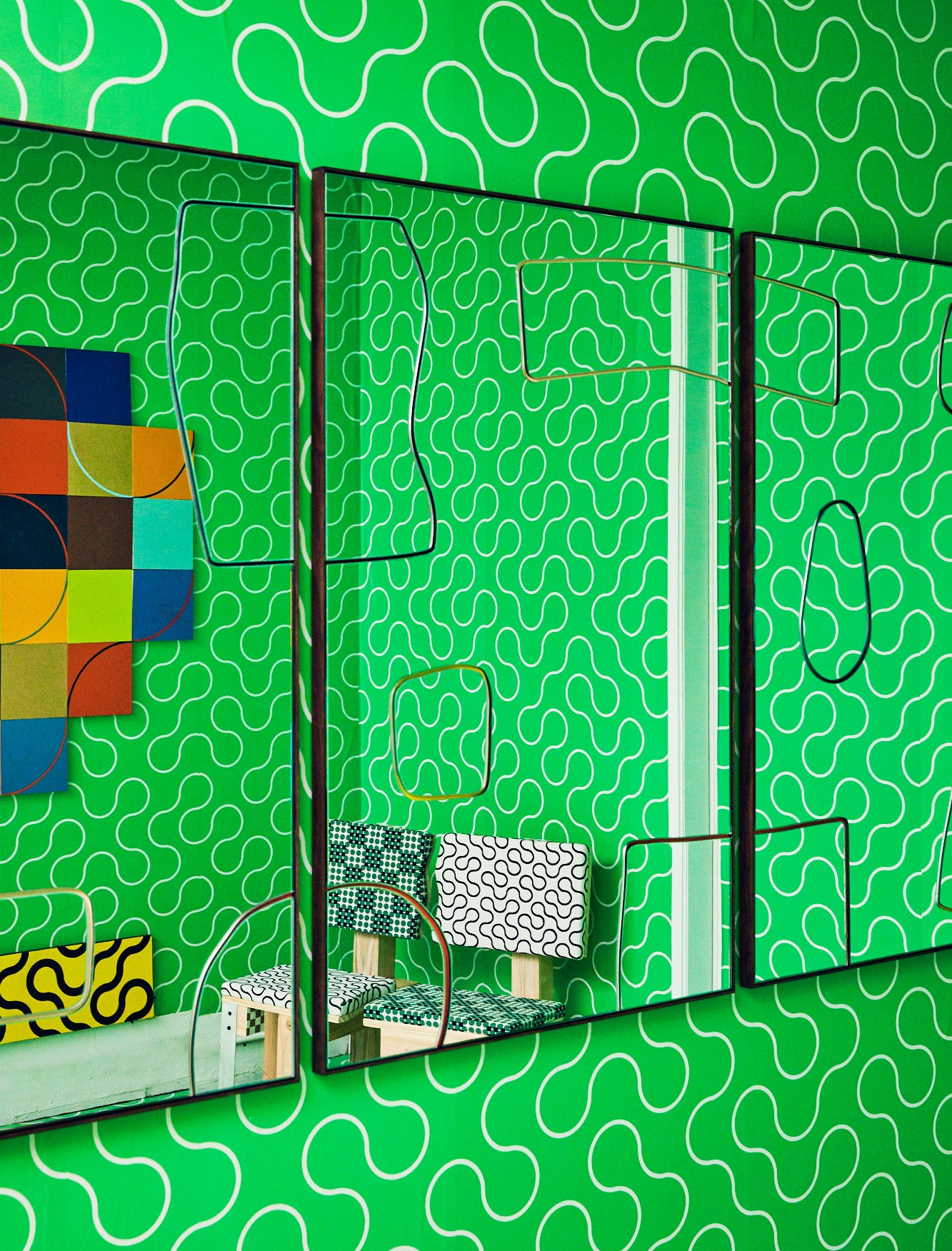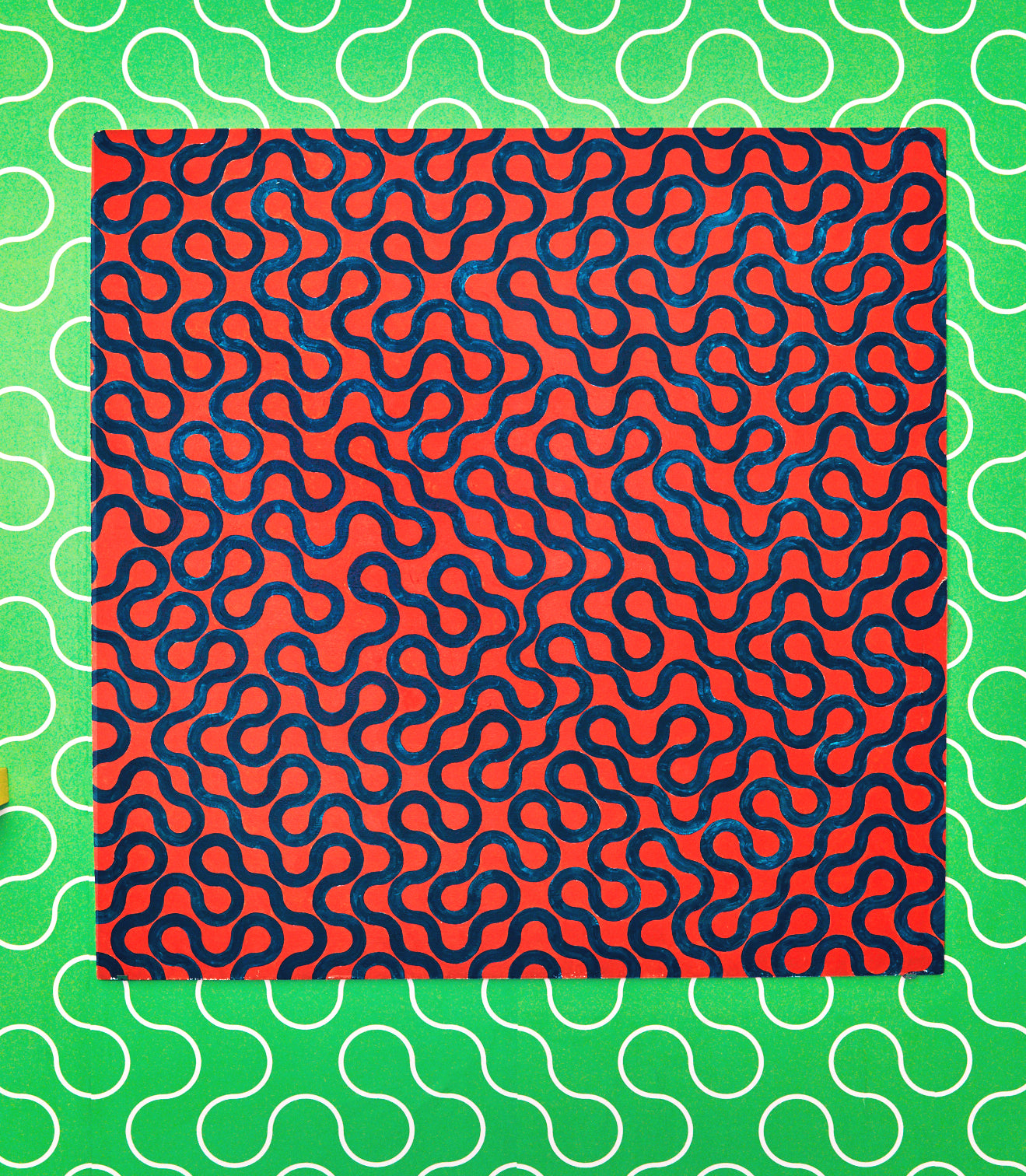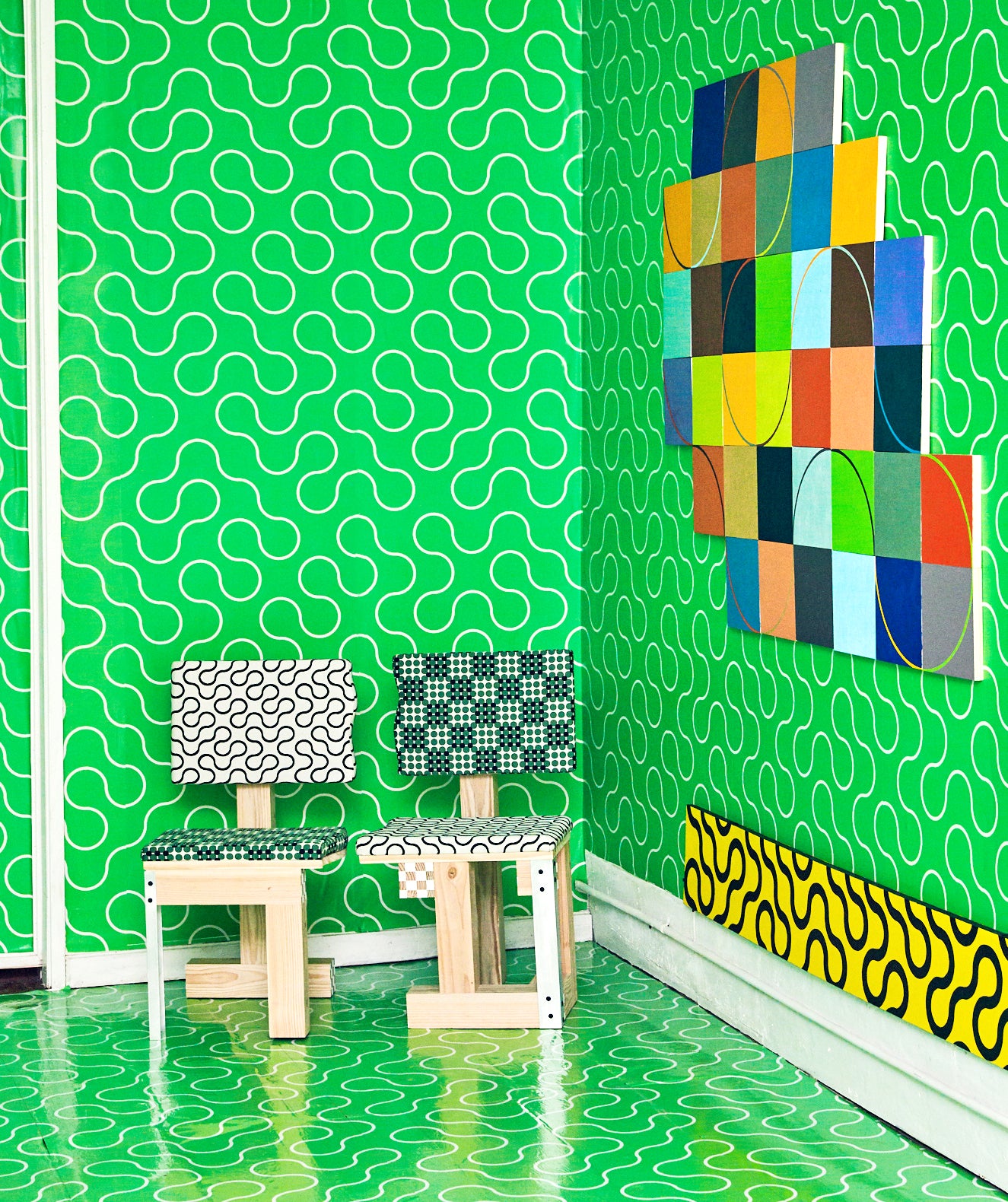 Dragon Curve
Dragon Curve is an installation of objects, wall pieces and home goods that explores a specific pattern, "Arc," in various iterations and through different widths, colors, and media. The pattern is created by connecting multiple rotations of a simple shape – an arc – at a 90° angle, and is inspired by an infinite fractal pattern first described by NASA physicist John Heighway in the 1960s known as the "Dragon Curve." The resulting curve is continuous and infinite; it never crosses itself and does not meet at the ends. In her work, Ellen often utilizes mathematical rules to create patterns, isolating one or two factors in order to produce a complex image.
The exhibition features collaborations with Bower Studios and Brendan Timmins. With a focus on mirrors, Bower explores perceptions of depth, light and self, and aims to bring unexpected objects and environments into people's lives. The triptych mirror, designed in collaboration with Bower, merges Van Dusen's playful patterns with Bower's innovative take on mirrors. The upholstered chairs, made in collaboration with Timmins, signal a new use and direction for the "Arc" print. Timmins, a designer of semi-functional aestheticized objects, is inspired by hidden processes, material experimentation and the prototype as a unique and self-contained form.
Ddugoff Collaboration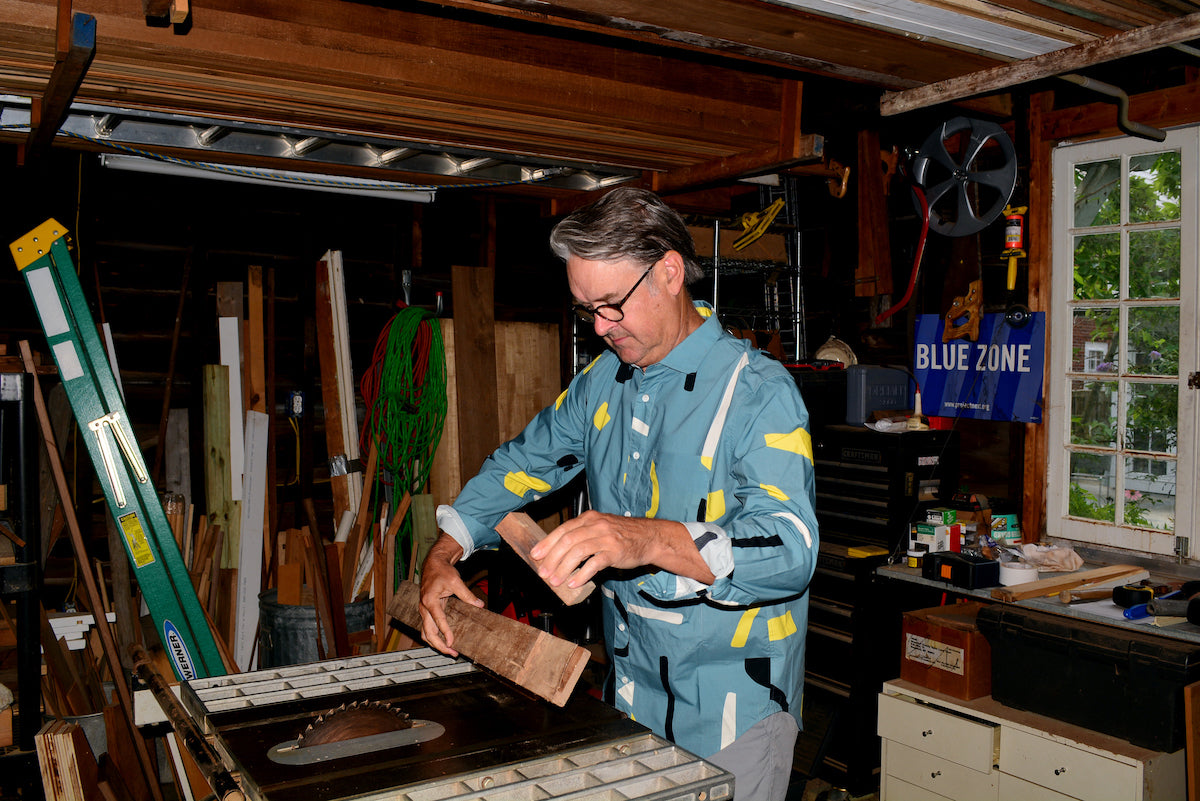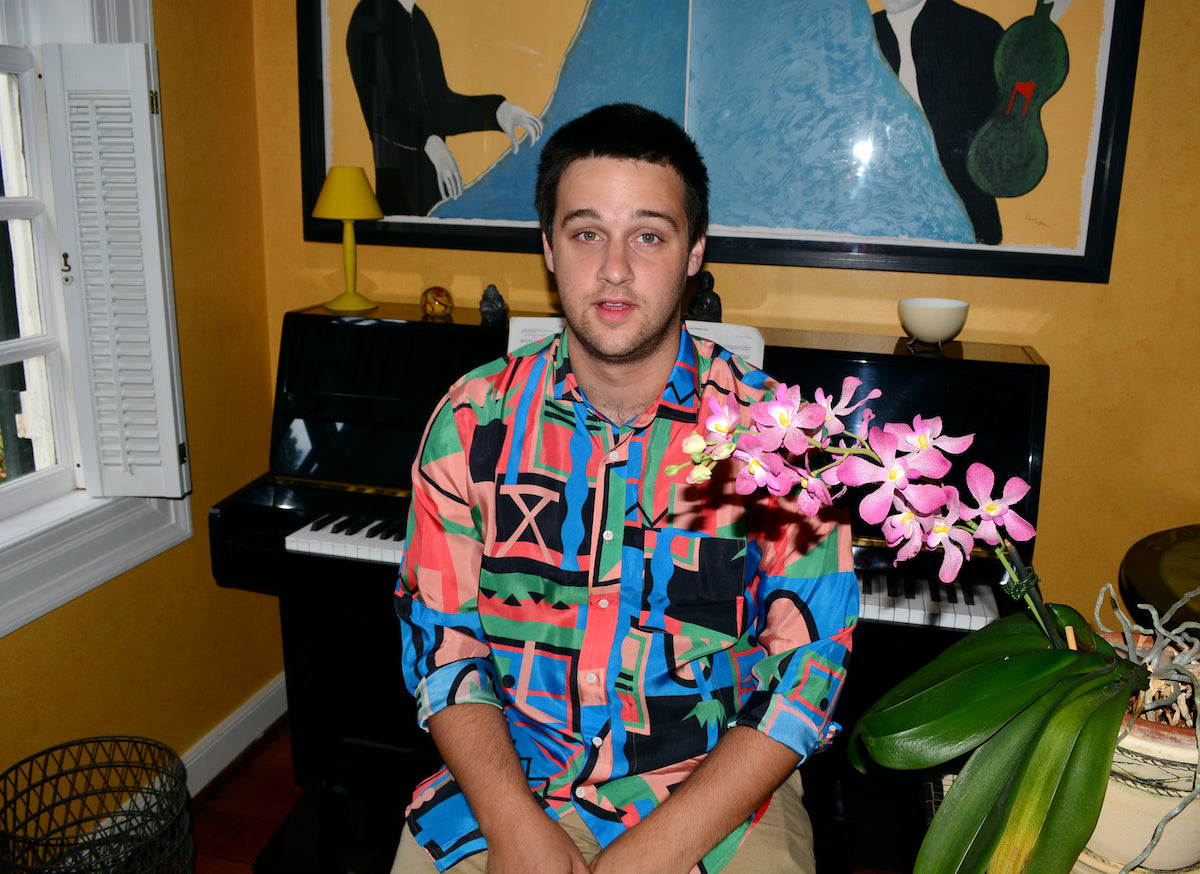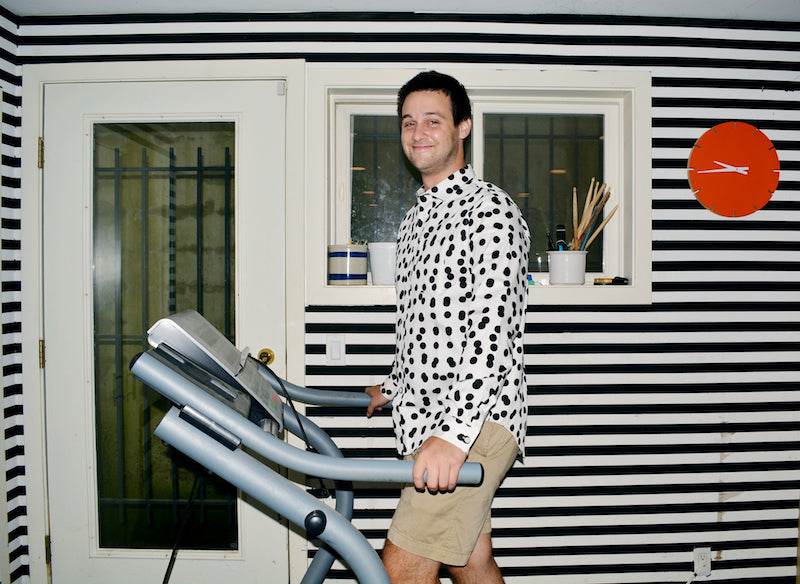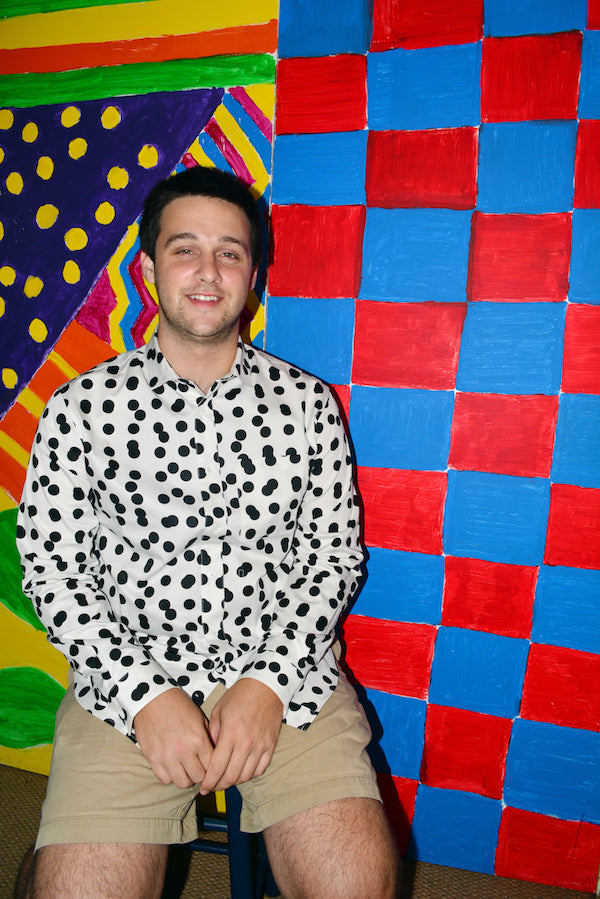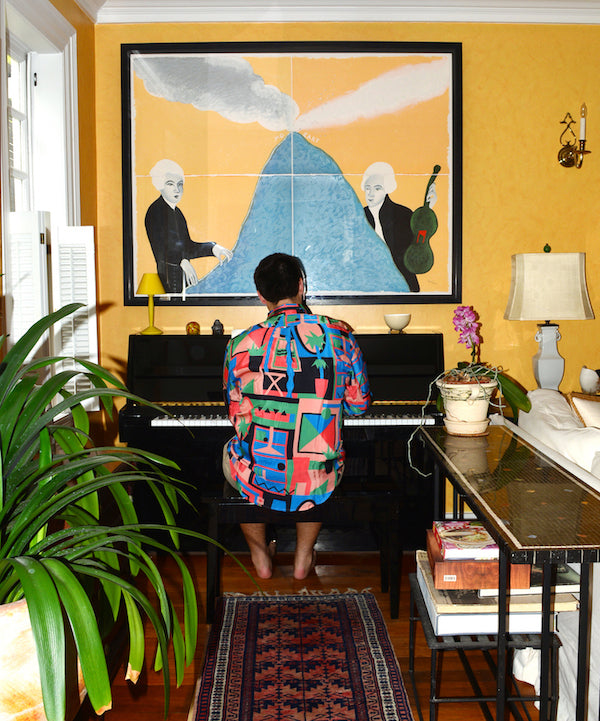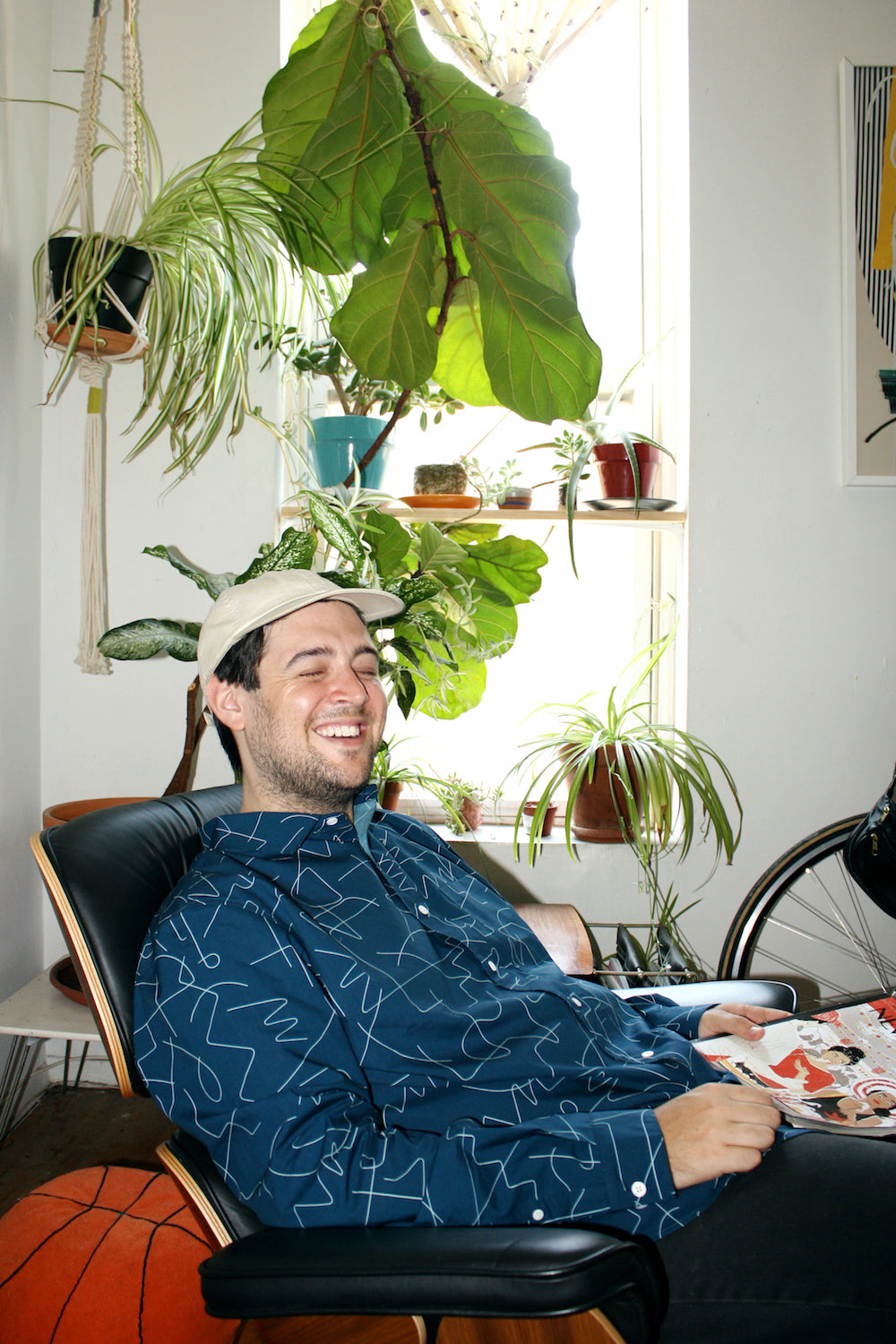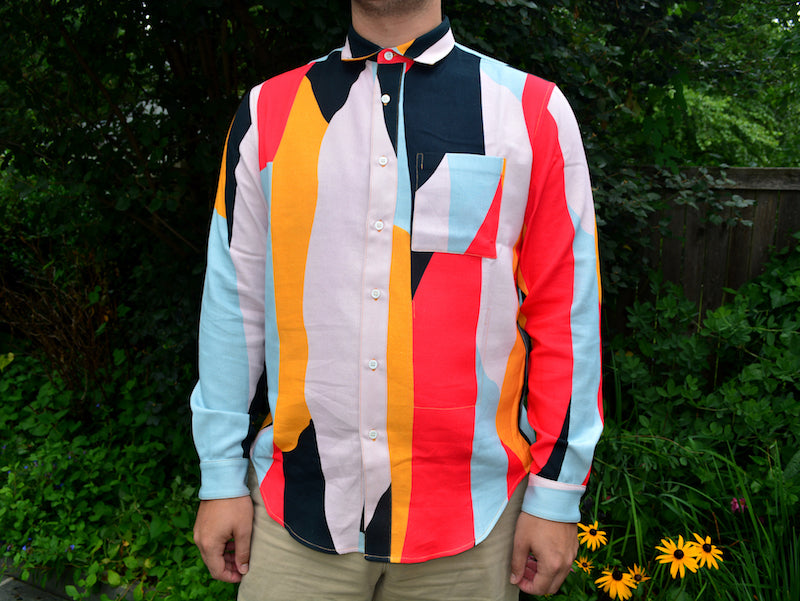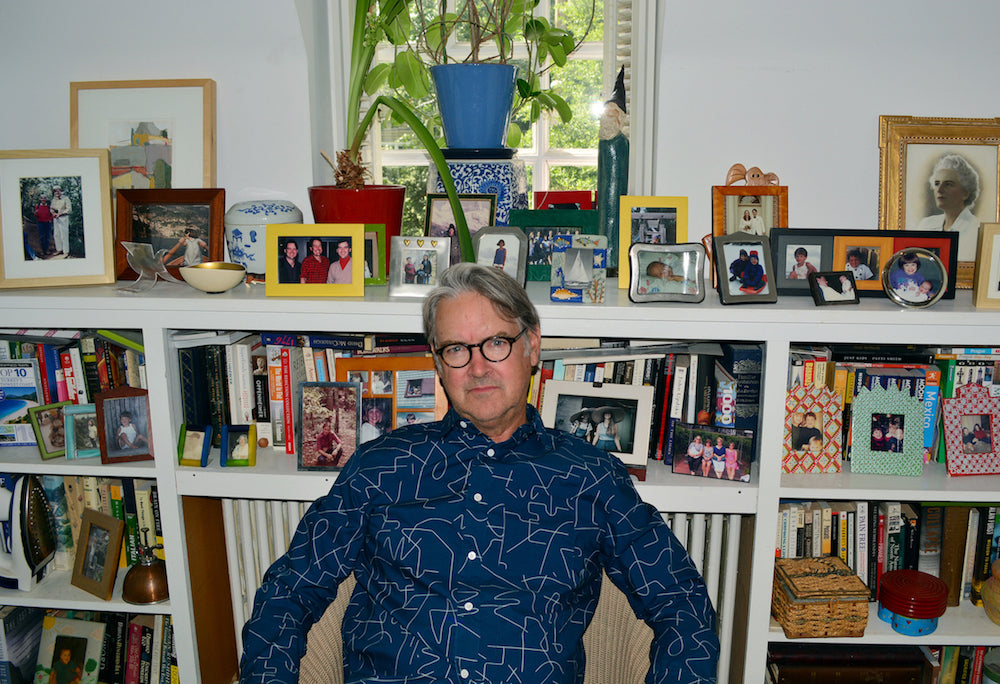 Ddugoff Collaboration
In 2017, Dusen Dusen collaborated with menswear brand DDUGOFF on a summer capsule. The collection consists of five classic button-up shirts in Dusen Dusen's signature prints. The capsule was a natural extension of a custom suit the pair created for Kyle Dixon of Survive for the 2017 Grammys, where he was nominated in the Best Score category for the Stranger Things soundtrack. Ellen and Daniel Dugoff also attended high school together in Washington DC. The look book, shot in Ellen's childhood home, features her two brothers and father.
Vicky Reps Dusen Dusen
Vicky Reps Dusen Dusen
To launch the 2017 home collection, Dusen Dusen sent comedian John Early down to Fort Lauderdale to represent the line in character as the beloved 'Vicky' on the home shopping tv show "Showcase Marketplace." The segment aired nationally on regional networks alongside businesses that sold products like caffeinated wine and candy themed stuffed toys. Hilarity and true camaraderie between the host and Vicky ensue.
Microsoft Surface Experiments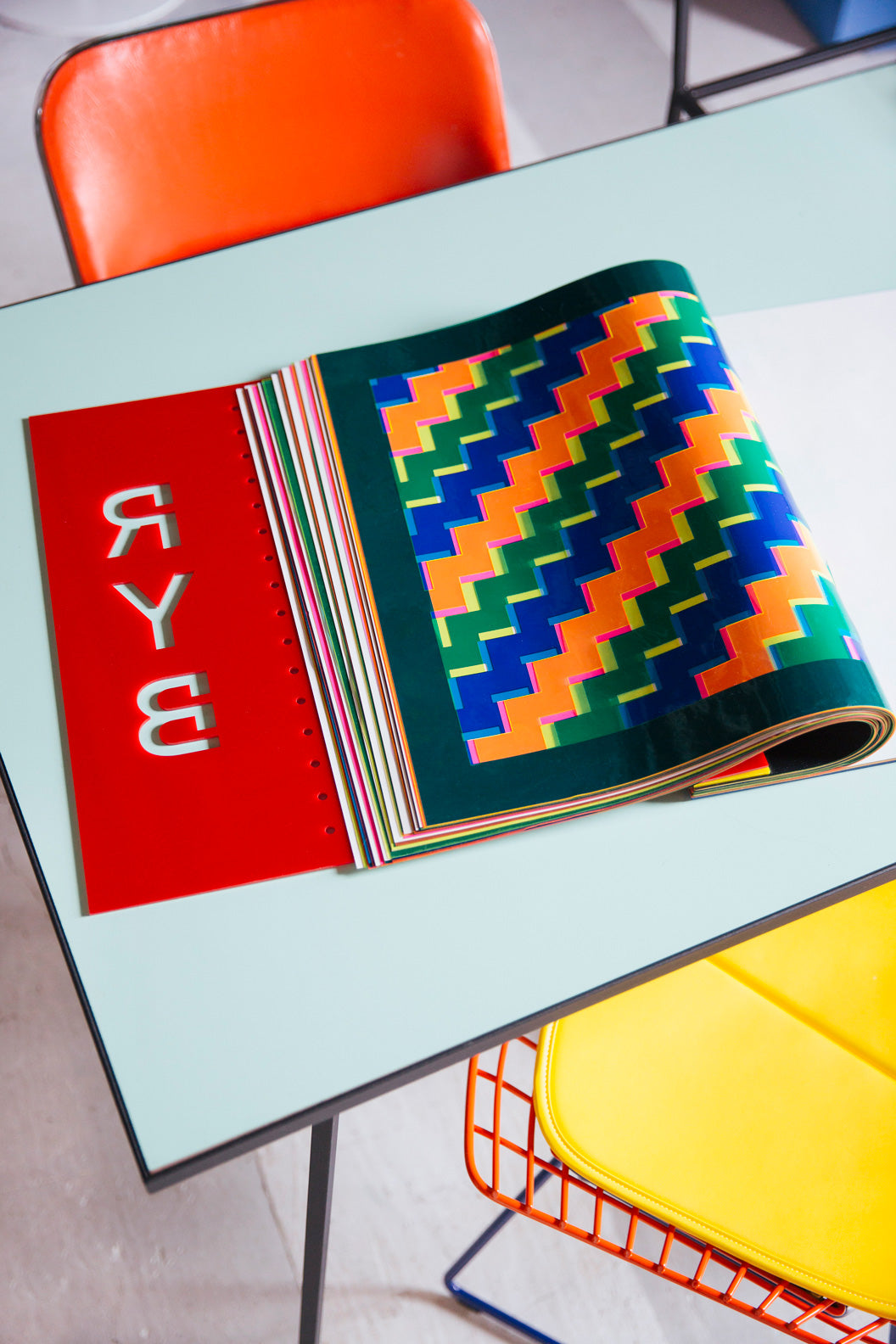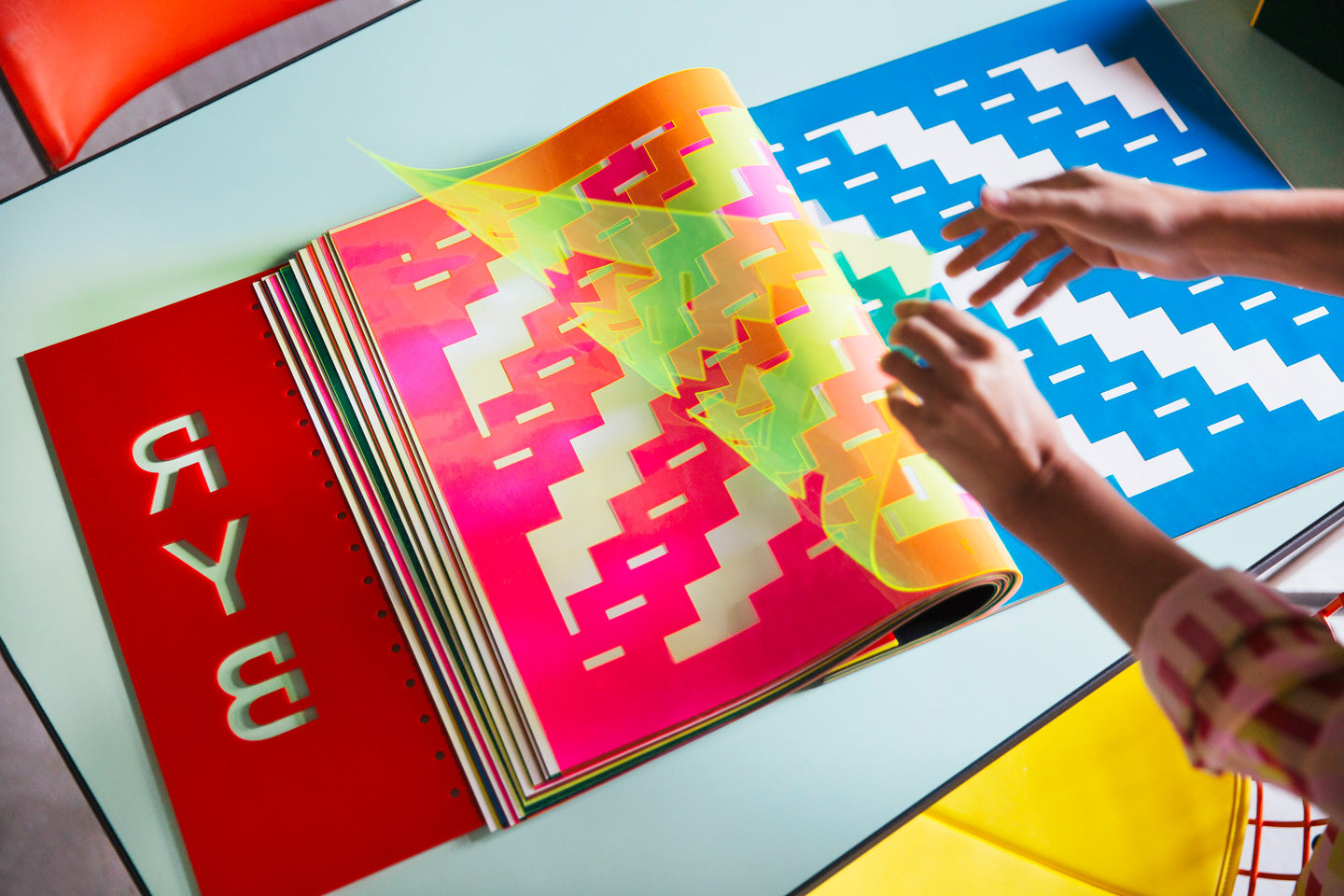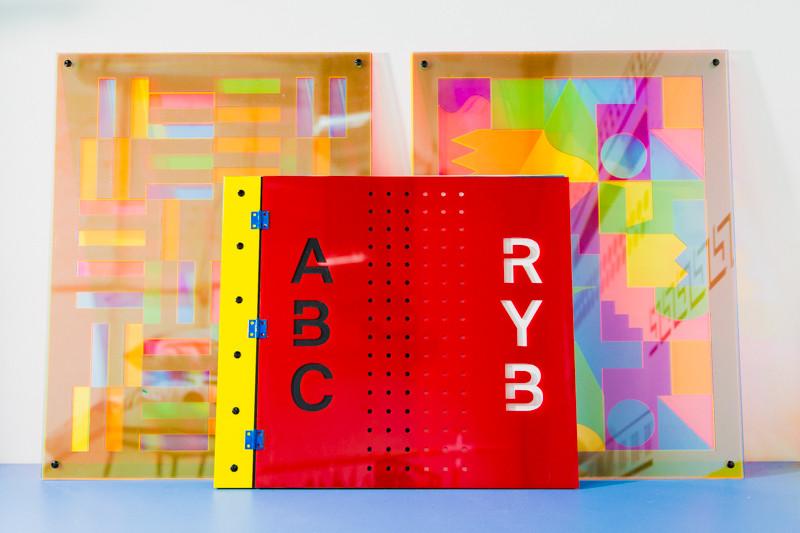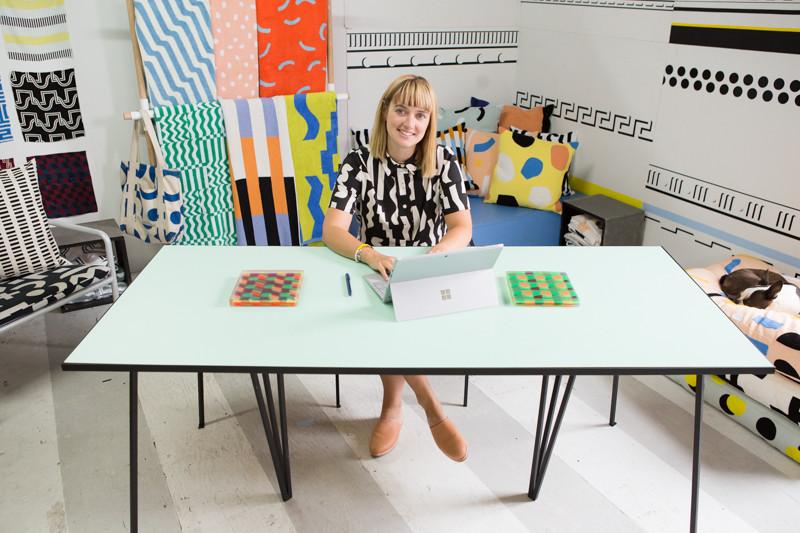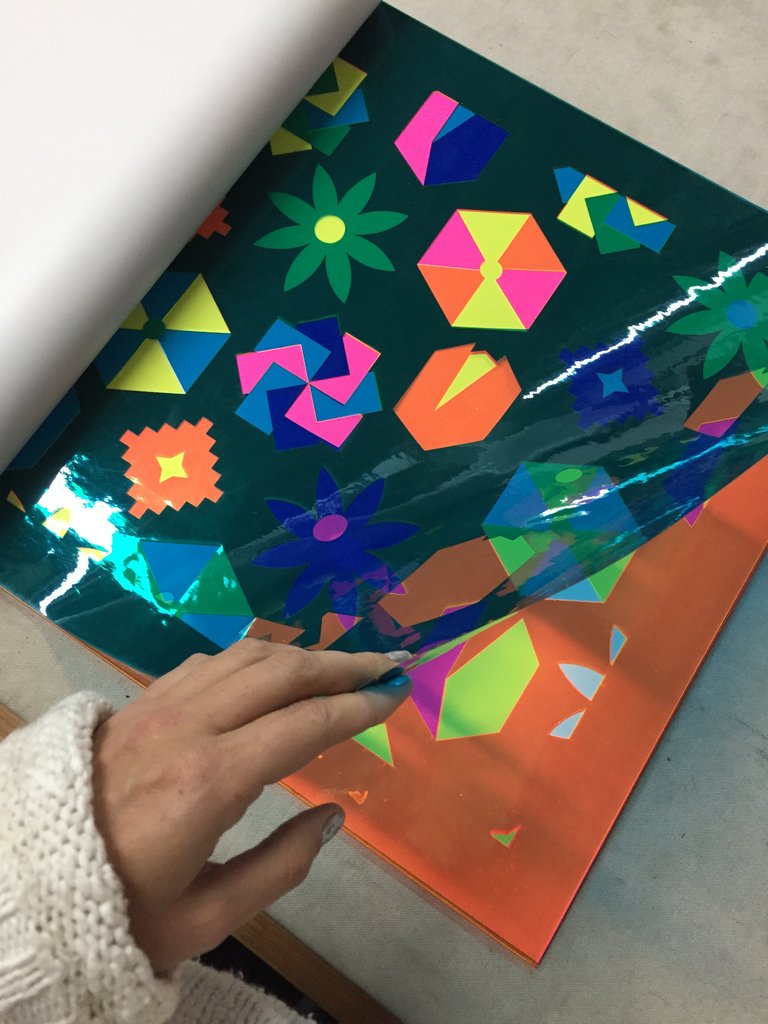 Microsoft Surface Experiments
In 2016, Microsoft invited Ellen Van Dusen to participate in the Surface Experiments project, a series of collaborations with various creatives exploring a project of their own choosing using the Microsoft Surface. The result is a three-part project designed and built on the Surface Pro 4 by siblings Ellen and Henry Van Dusen. ABC RYB is a book of ten color-separated patterns in vinyl and a series of multi-layer compositions in acrylic, as well as a website that explores these patterns in a digital context. Each of the components is a study in transparency, layers, and the additive and subtractive values of color. Read more about the project here.
West Elm Collaboration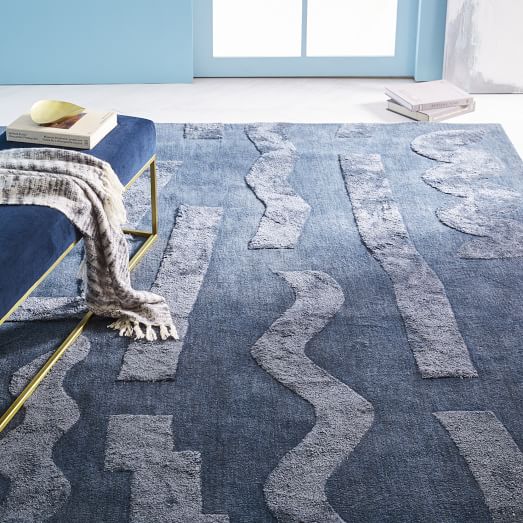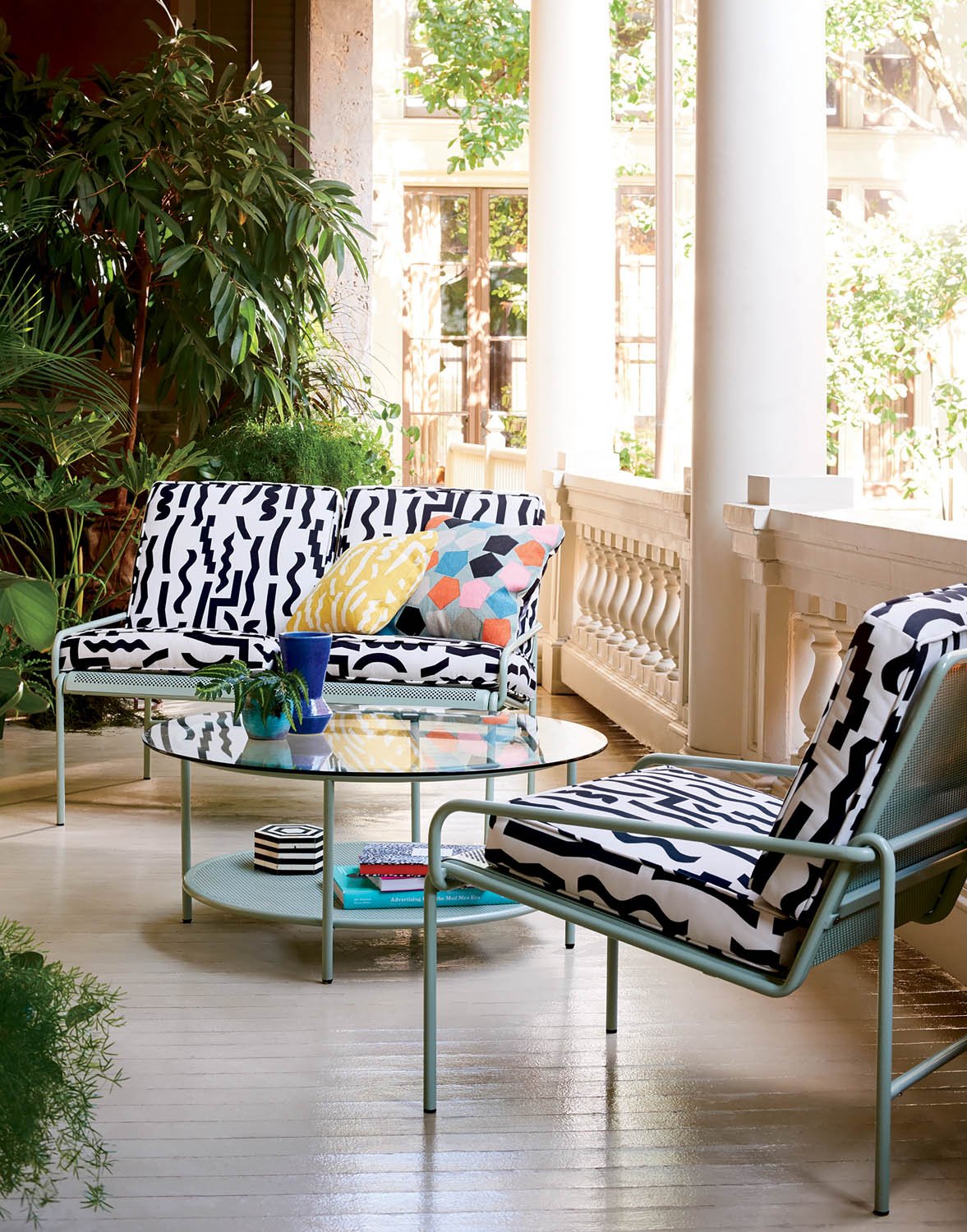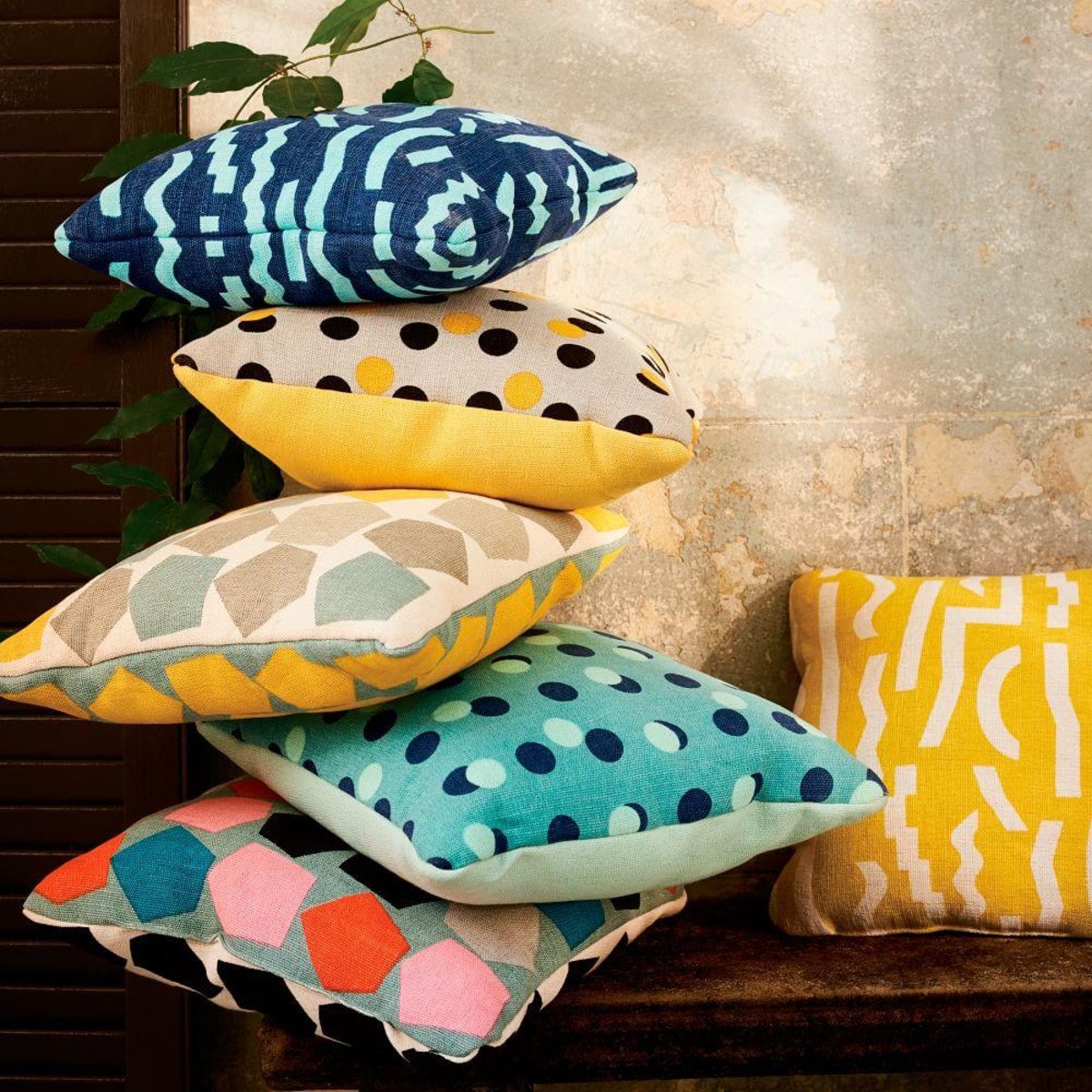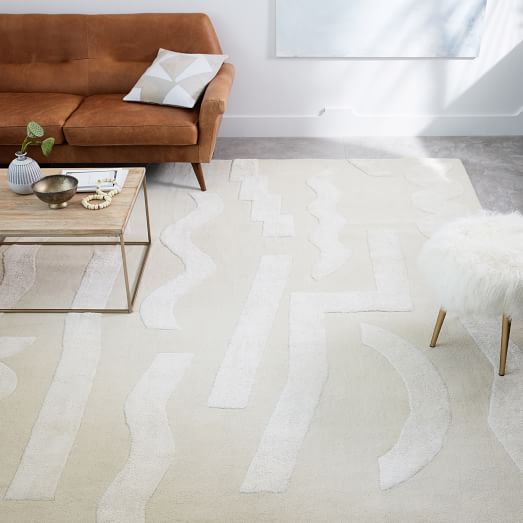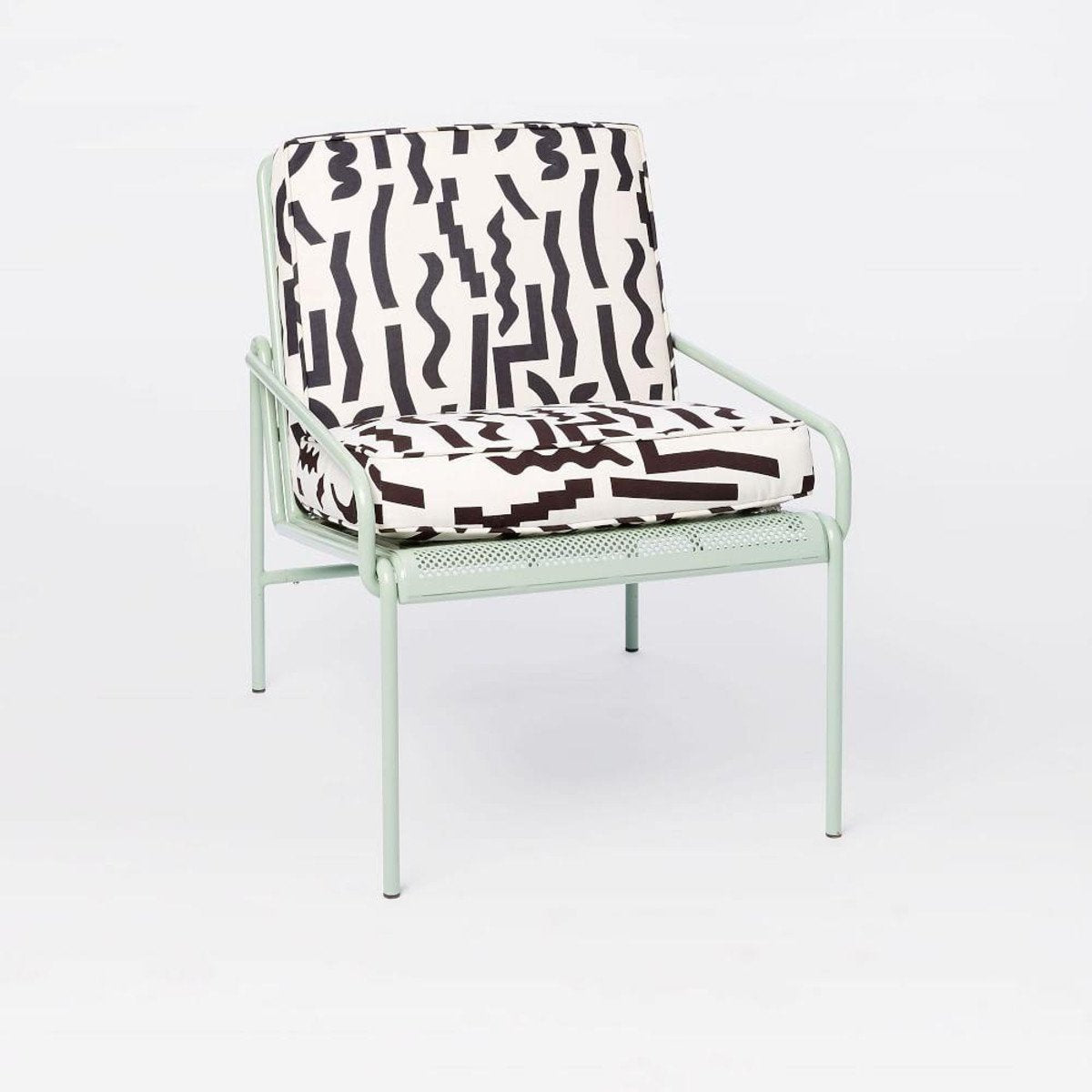 West Elm Collaboration
Dusen Dusen and West Elm produced a range of products for the retailer's summer 2017 capsule. The result is boldly patterned take on outdoor furnishings and textiles. The collection includes indoor textiles such as rugs and throw pillows in some of our iconic prints, as well as upholstered chairs designed in collaboration with Eric Trine. 
Paperless Post Collaboration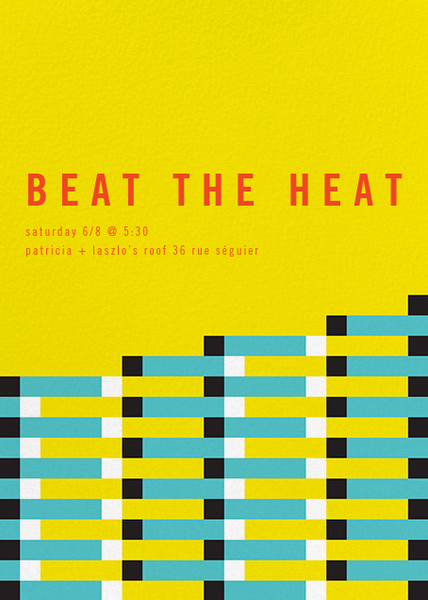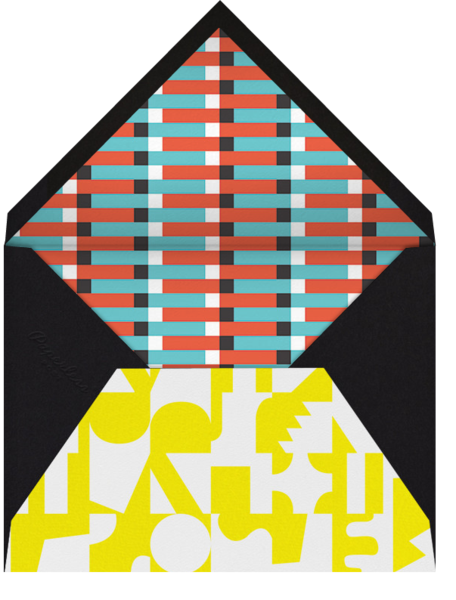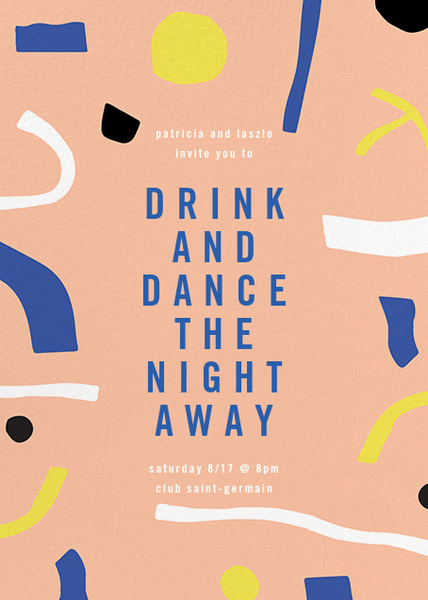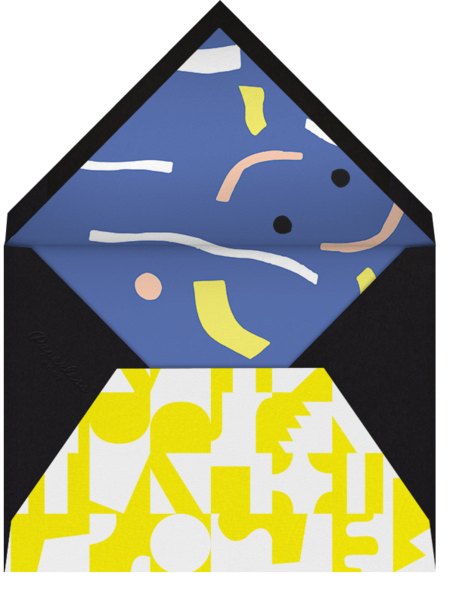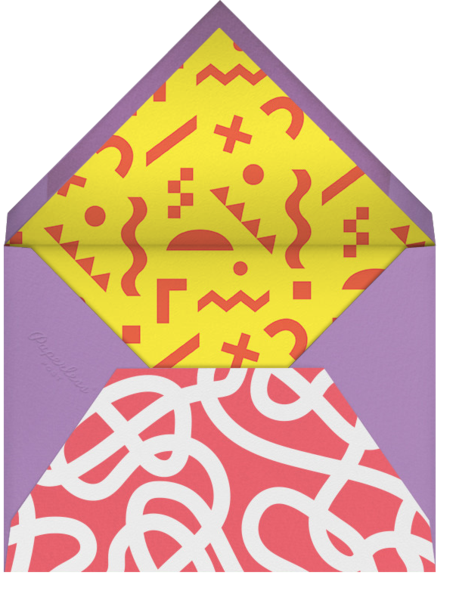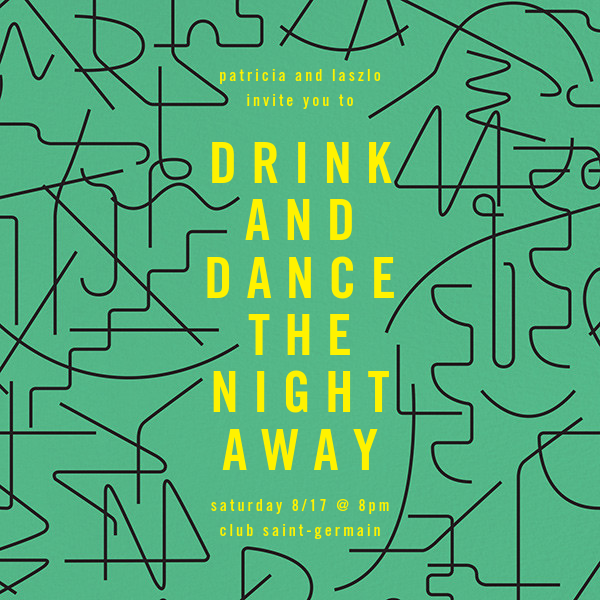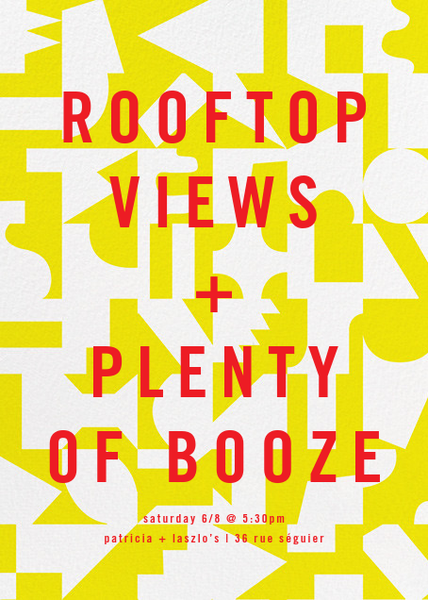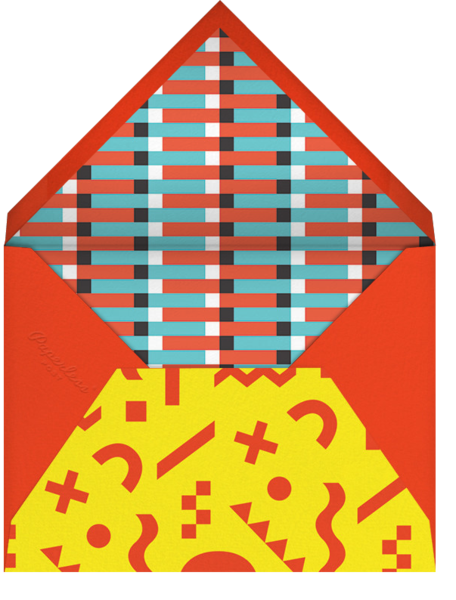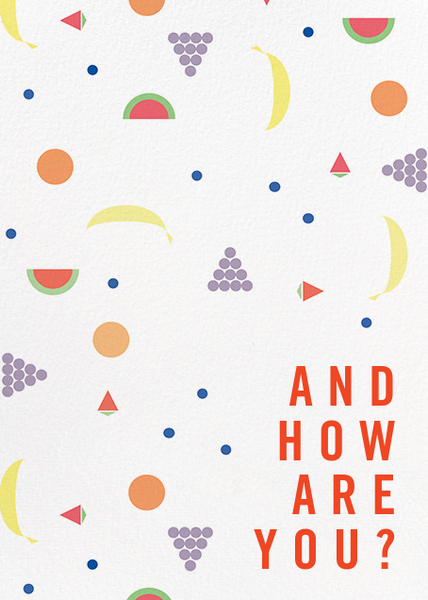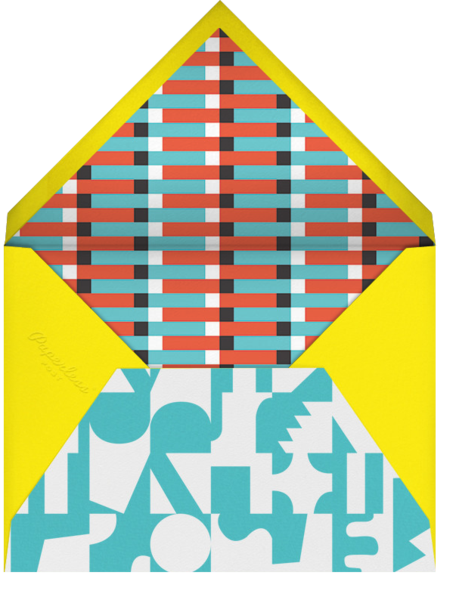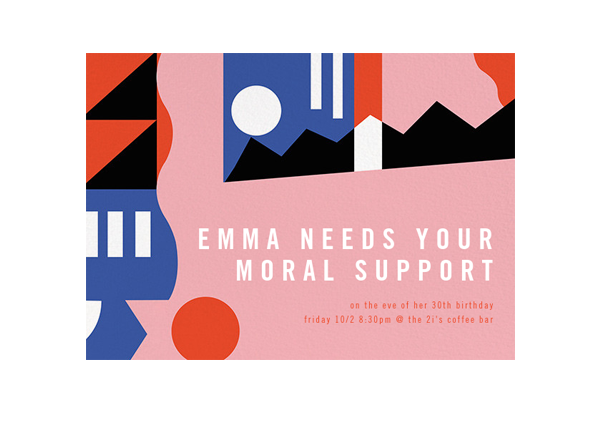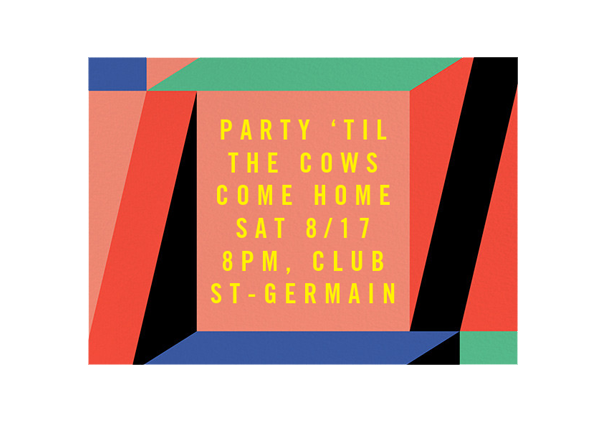 Paperless Post Collaboration
Paperless Post

 on a series of brightly patterned invitations as a part of the brand's "Spotlight" series. The set of 10 includes classic prints from past collections as well as new and updated designs, translating the bold and carefree aesthetic that is characteristic of Dusen Dusen's collections onto both paper and digital stationary.
High/Low Jewelry Collaboration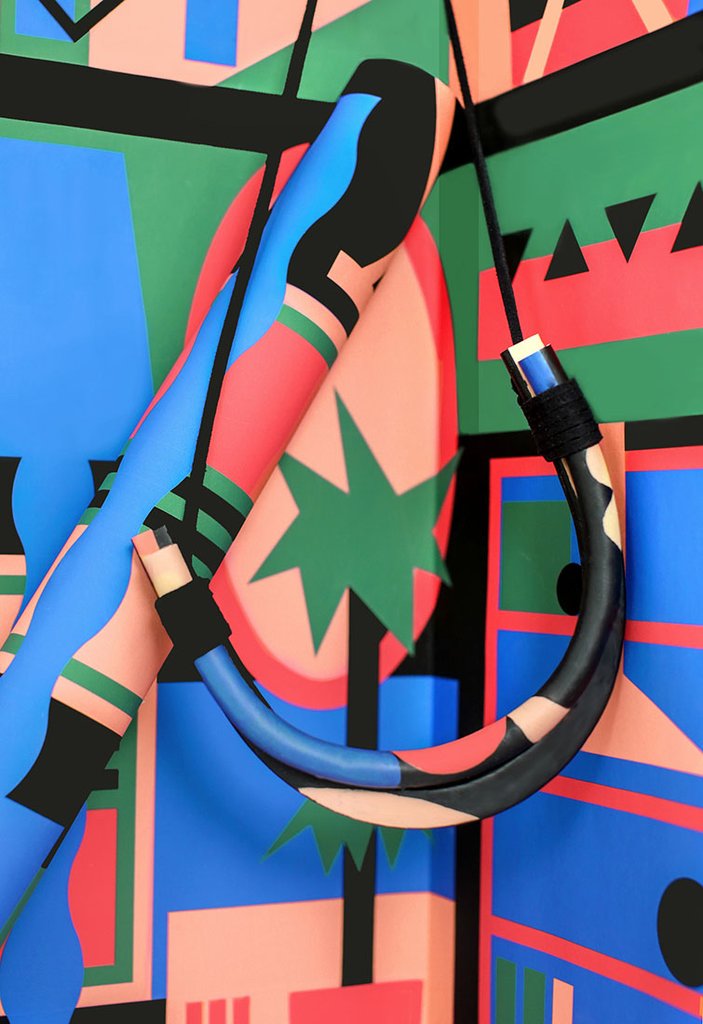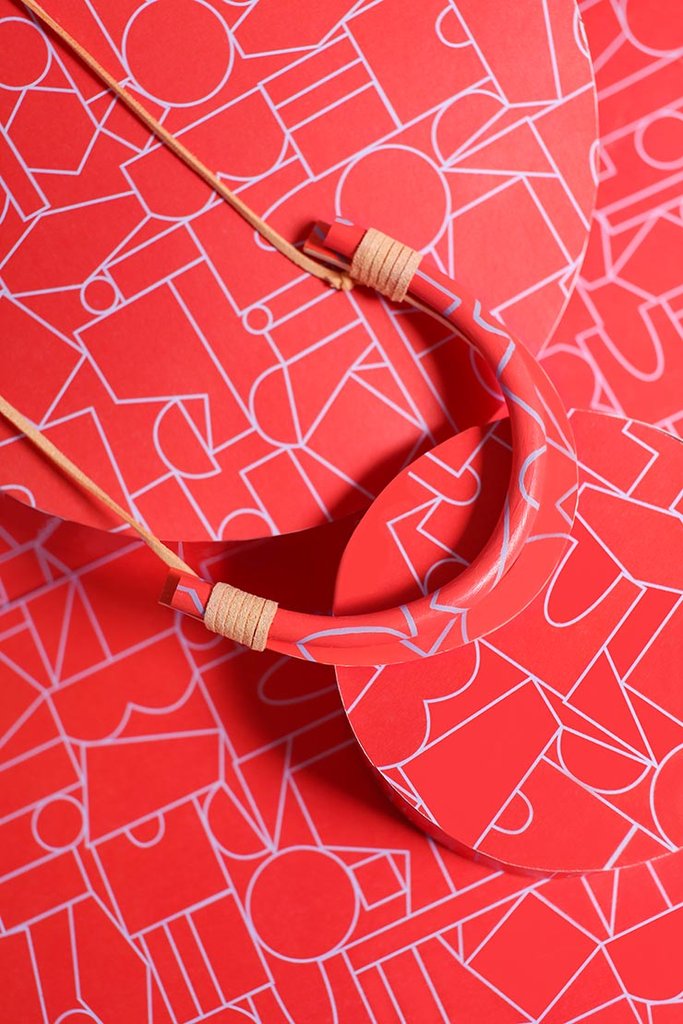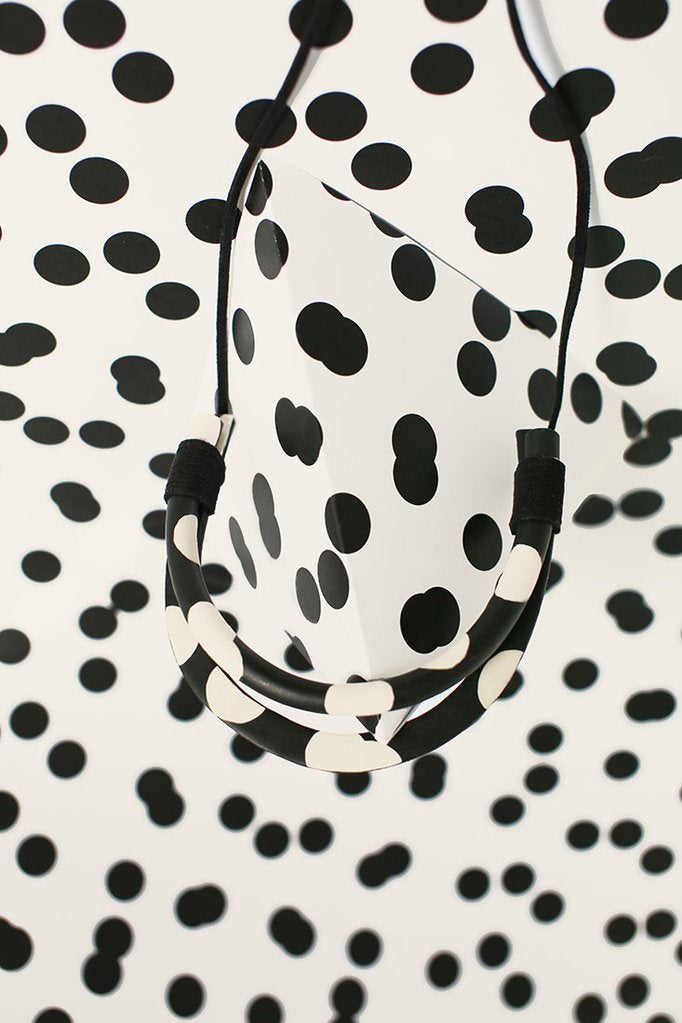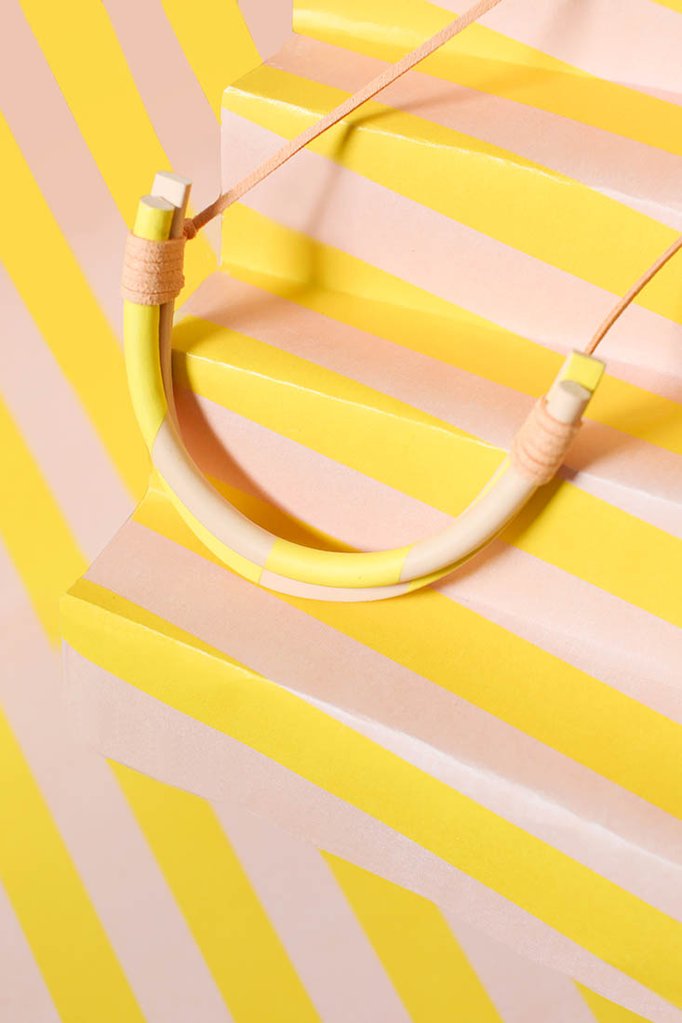 High/Low Jewelry Collaboration
In spring 2016, Dusen Dusen and Sonya Gallardo of High/Low Jewelry collaborated on a capsule of necklaces featuring Sonya's signature double curve necklace in polymer clay. Sonya created a set of 4 necklaces inspired by Dusen Dusen's Spring 2016 prints. Each necklace is hand painted and assembled in Los Angeles.
Workshop Residence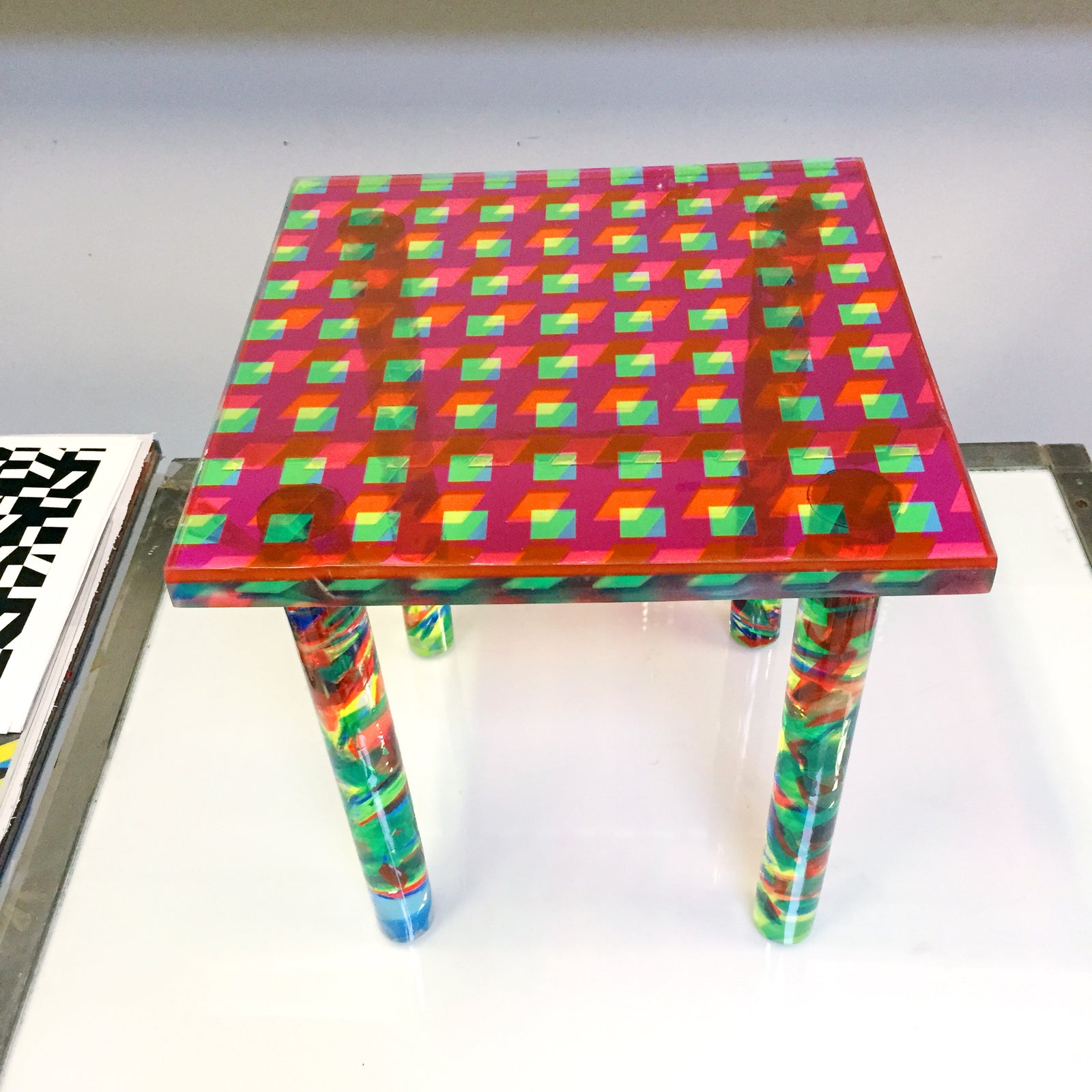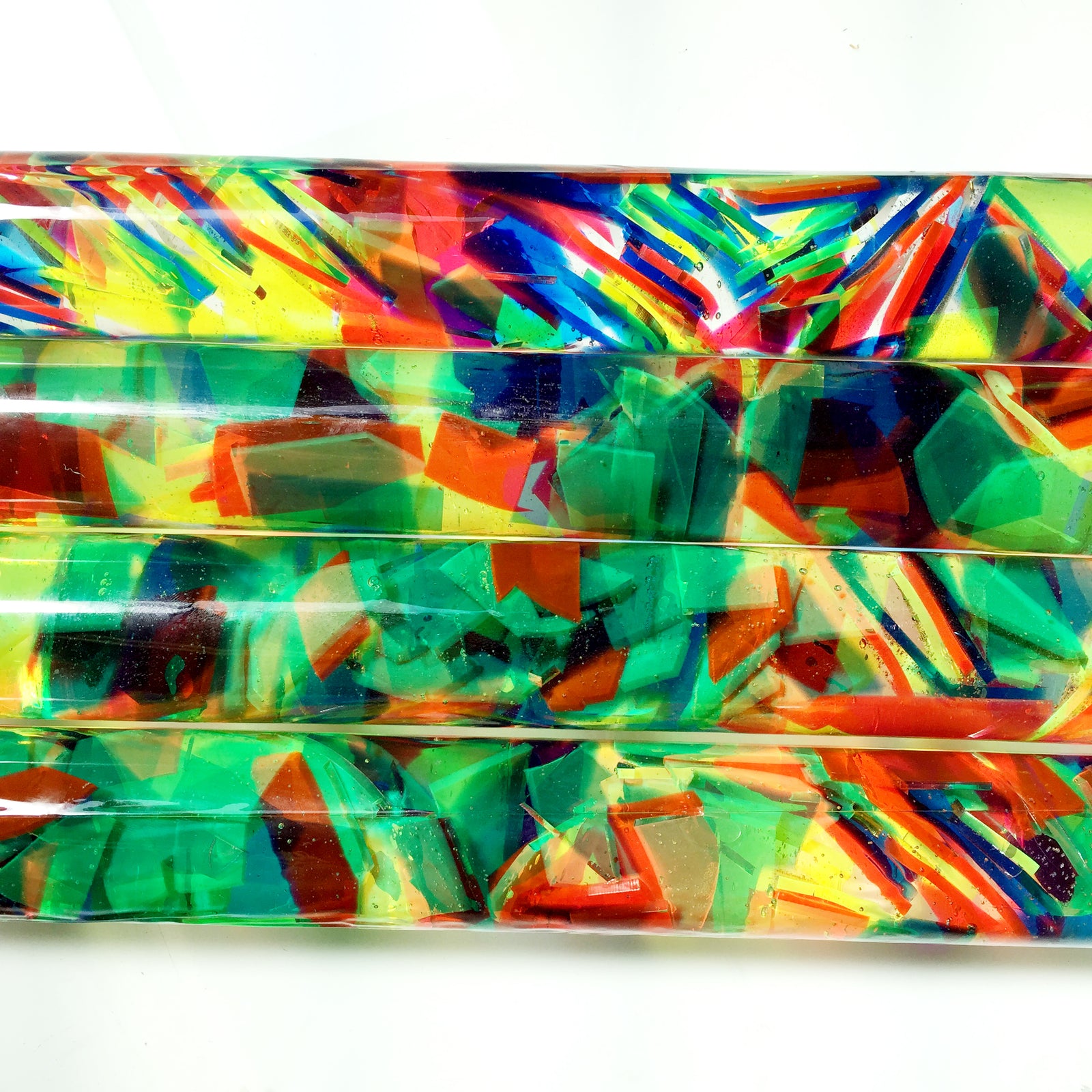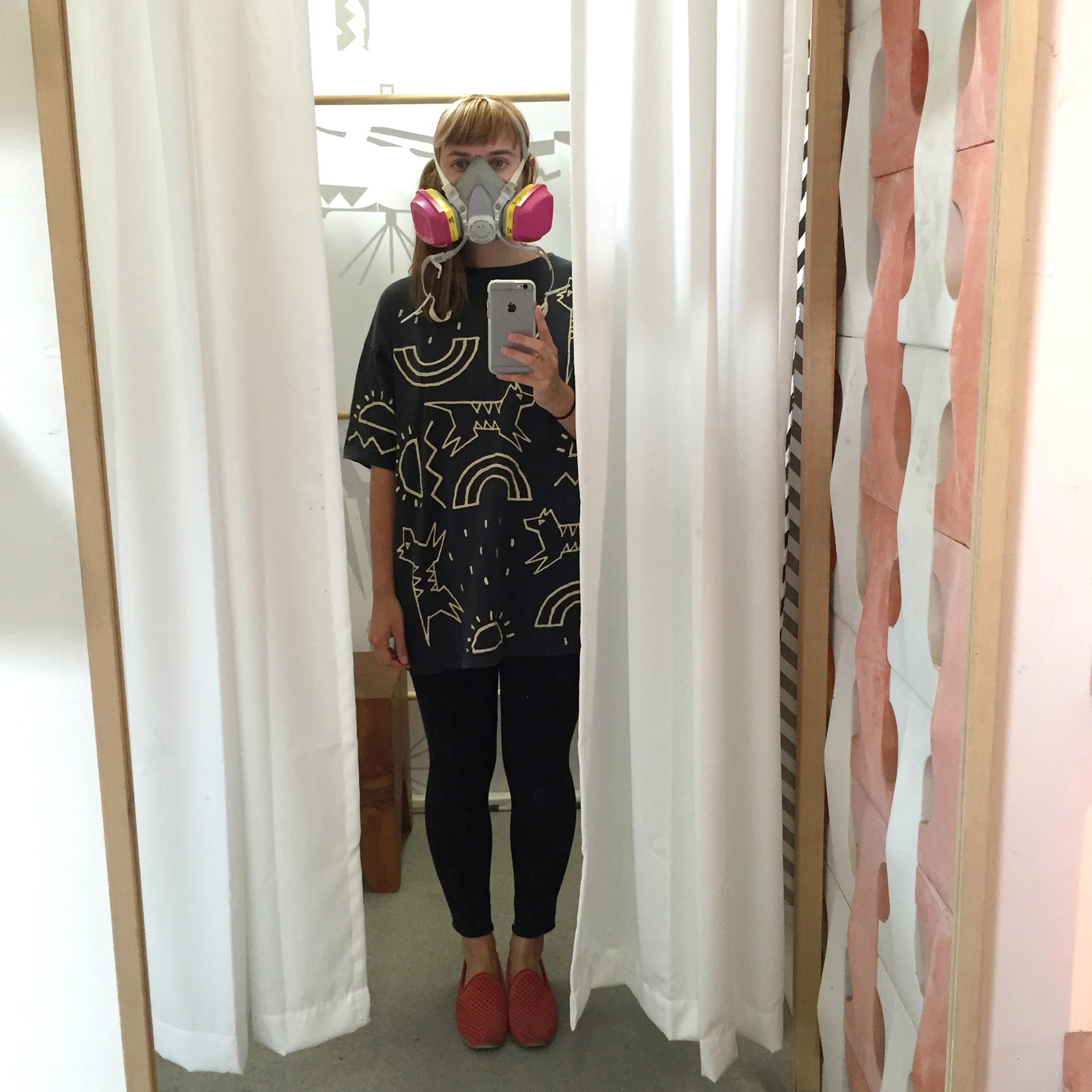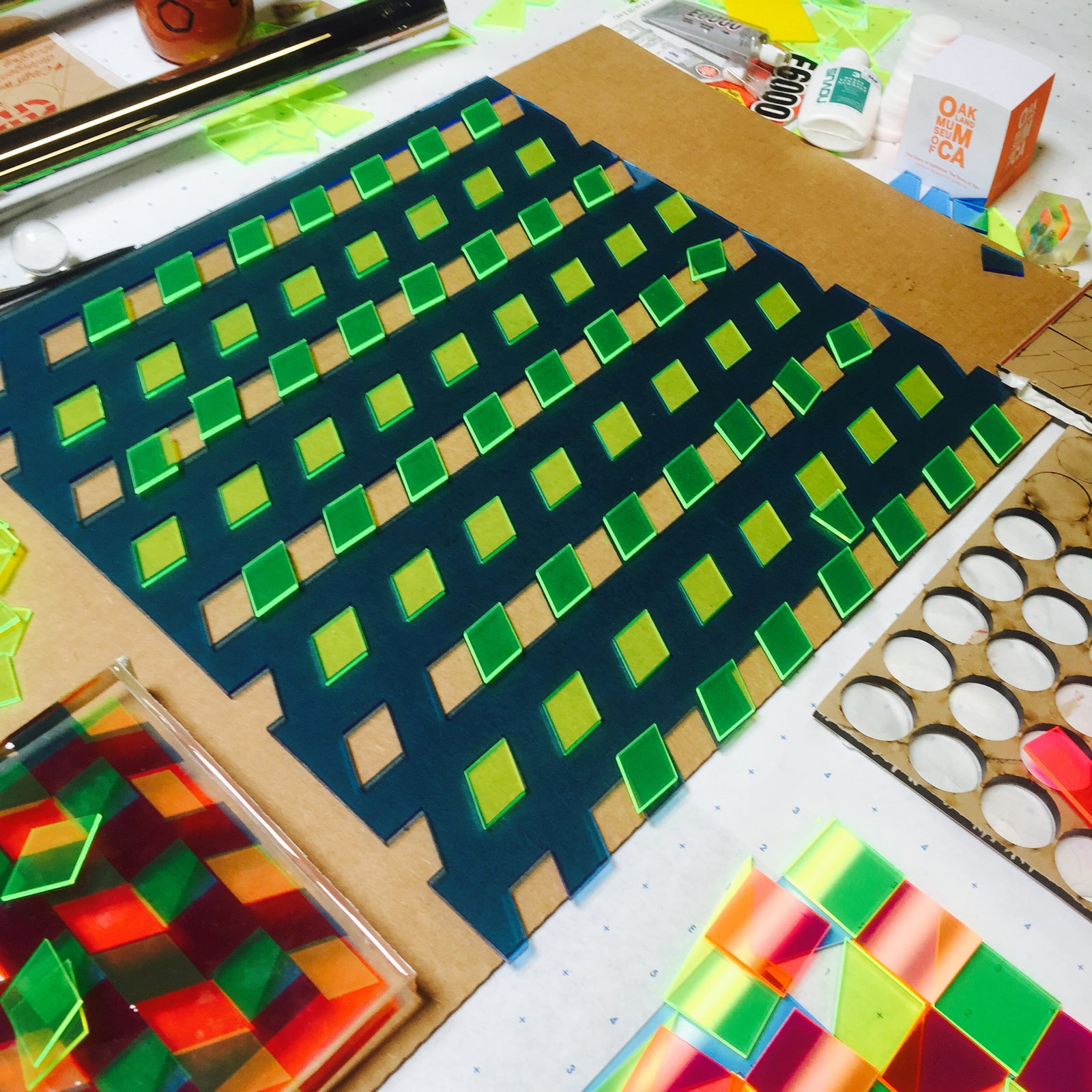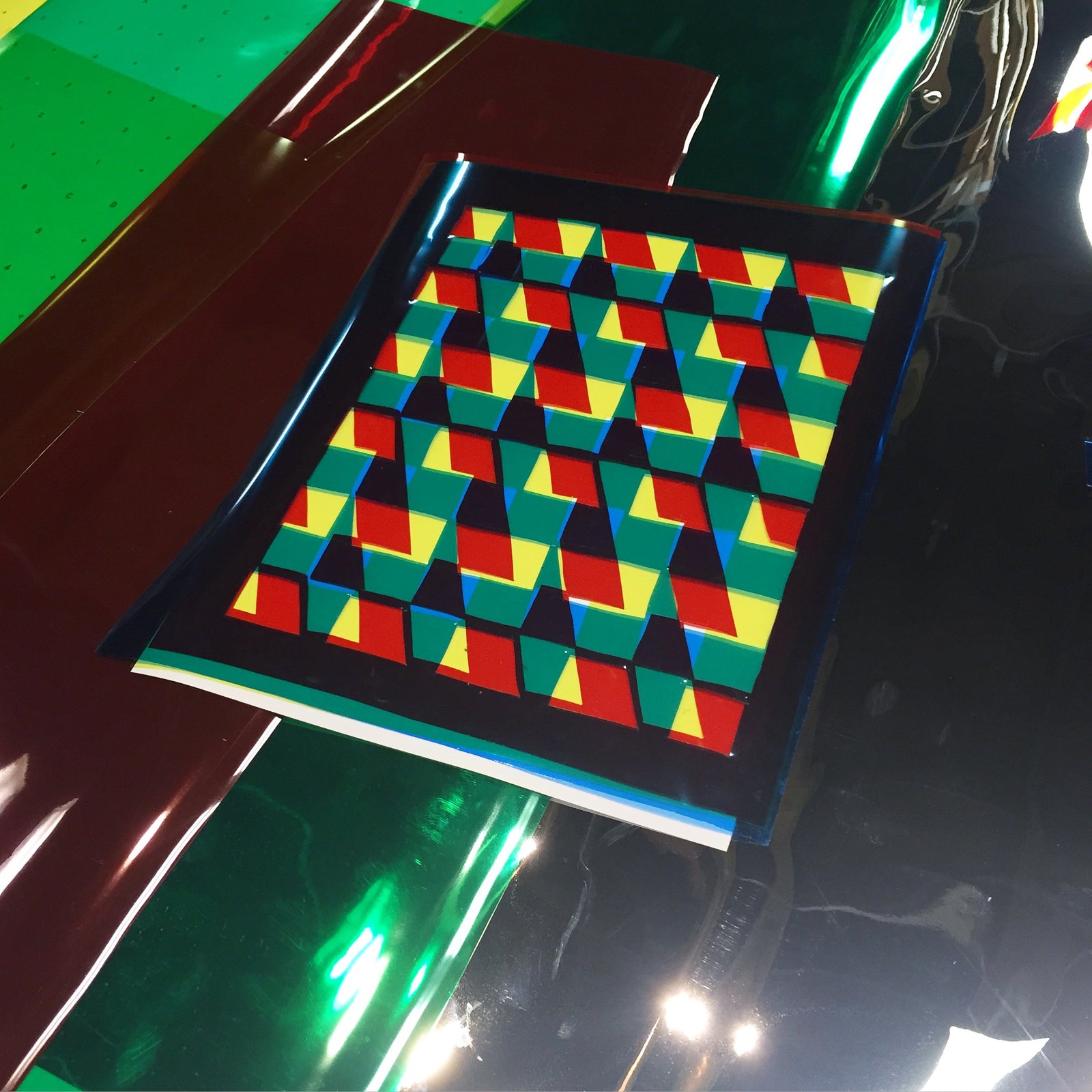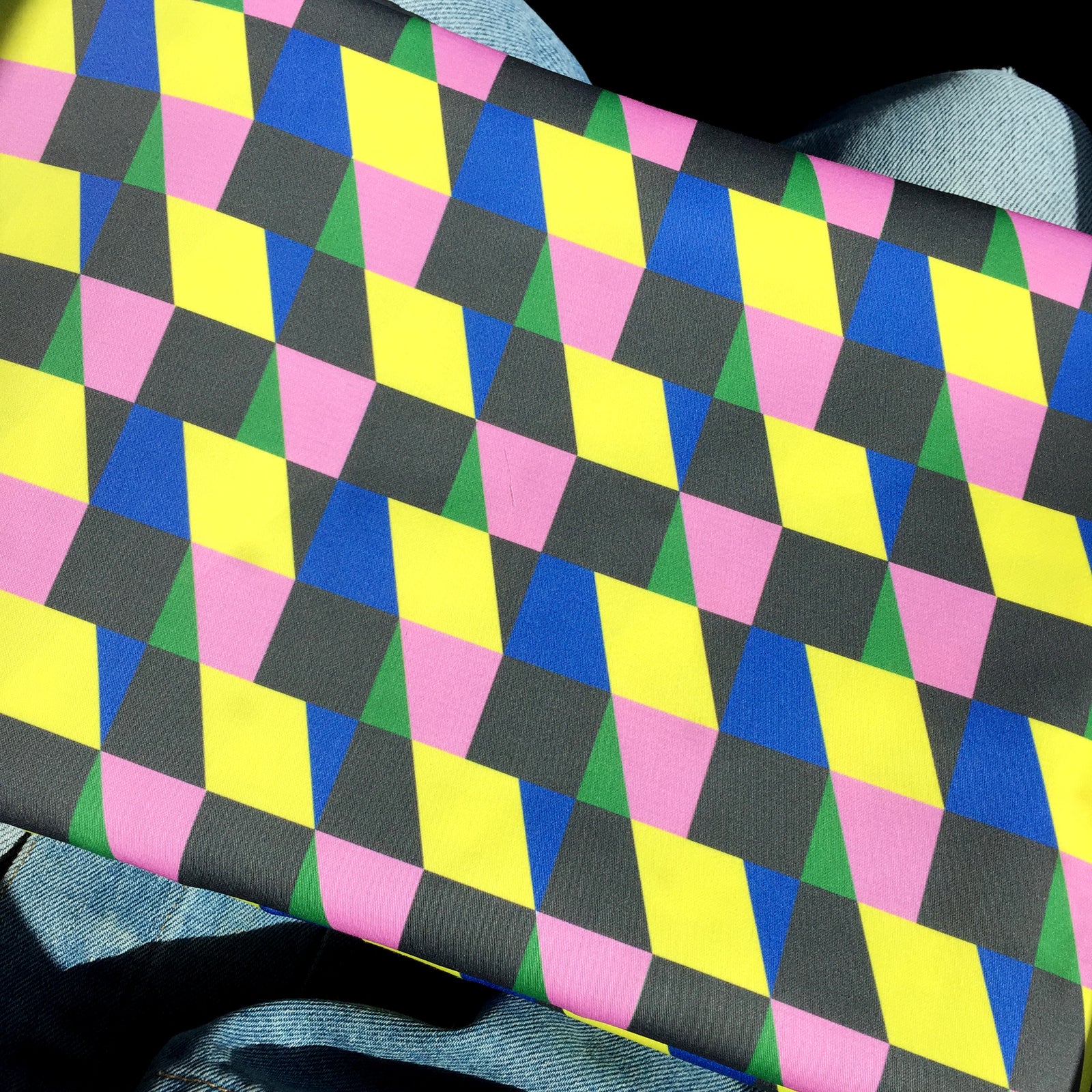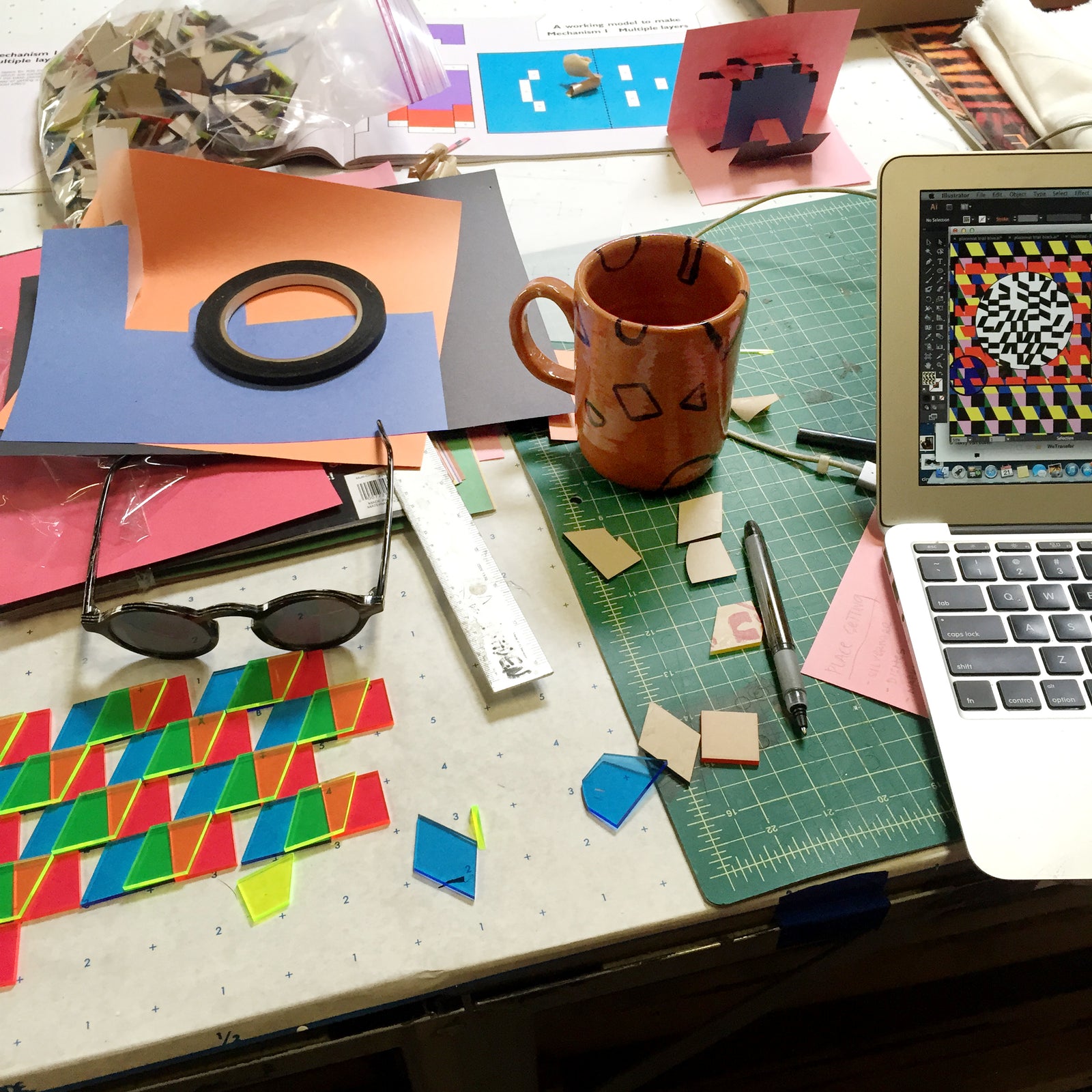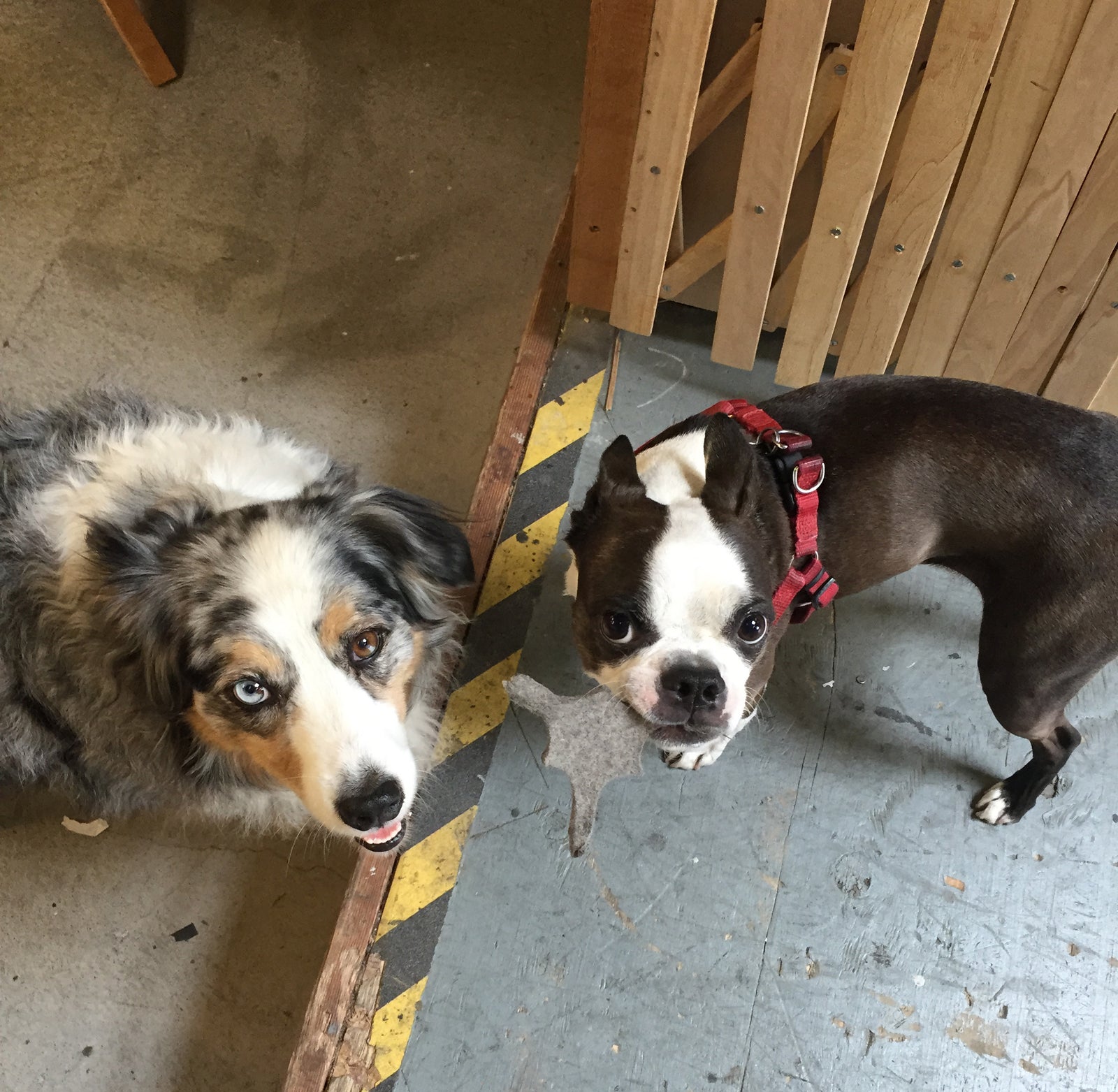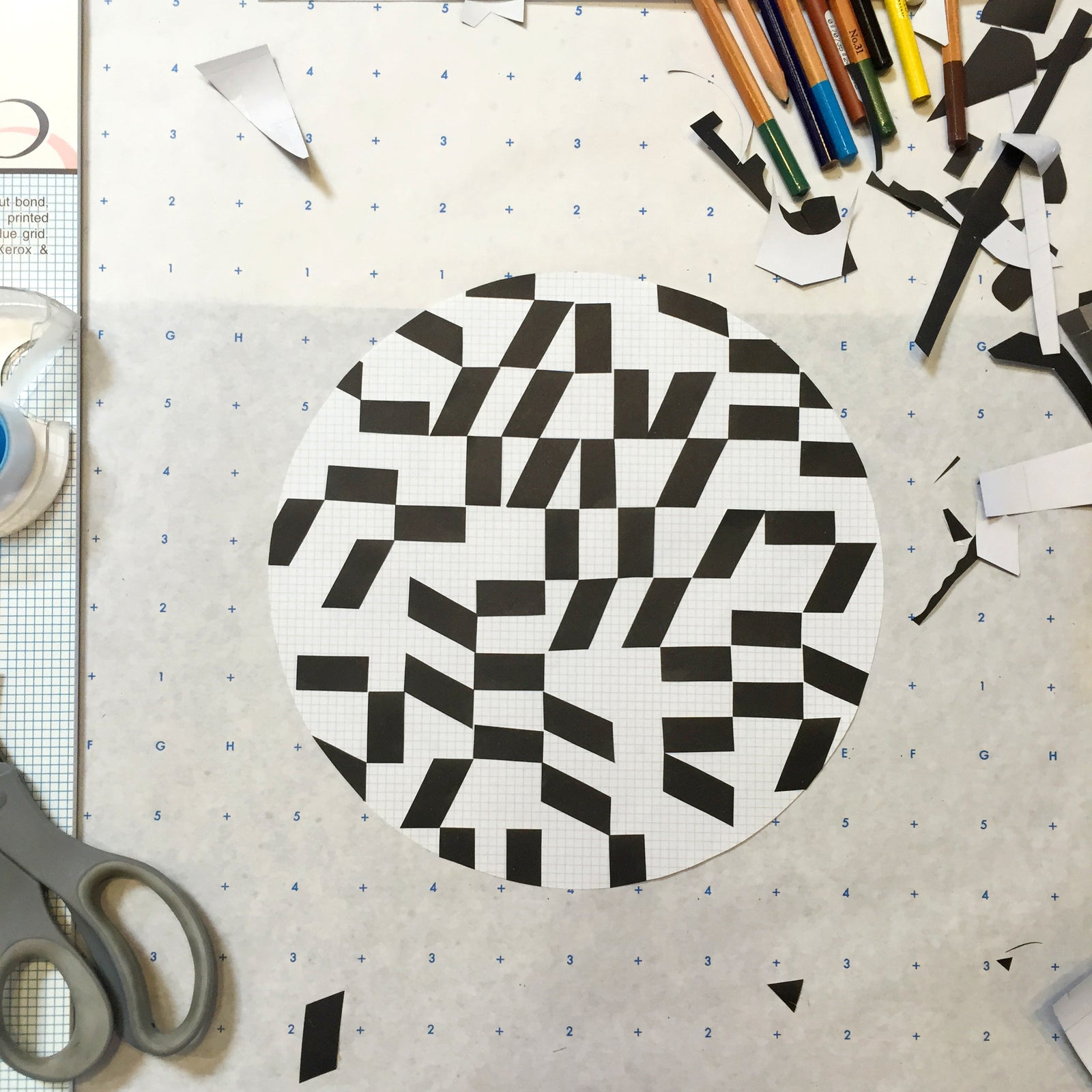 Workshop Residence
In 2015, Ellen and Snips temporarily bid Brooklyn farewell for San Francisco to participate in an artist-in-residence program at Workshop Residence. The program—which invites artists and designers to create products using resources from the Bay Area—allowed Ellen to work extensively with plexiglass and resin, materials outside of the normal Dusen Dusen wheelhouse. During her 6 week long stay at Workshop Residence, Ellen explored a single print through various mediums, resulting in a diverse set of objects: a small apparel capsule sewn from digitally printed fabric, a table and checkers set made of laser cut plexiglass and clear resin, and screen printed vinyl placemats that create a new, layered pattern when stacked.
Visual Magnetics Mural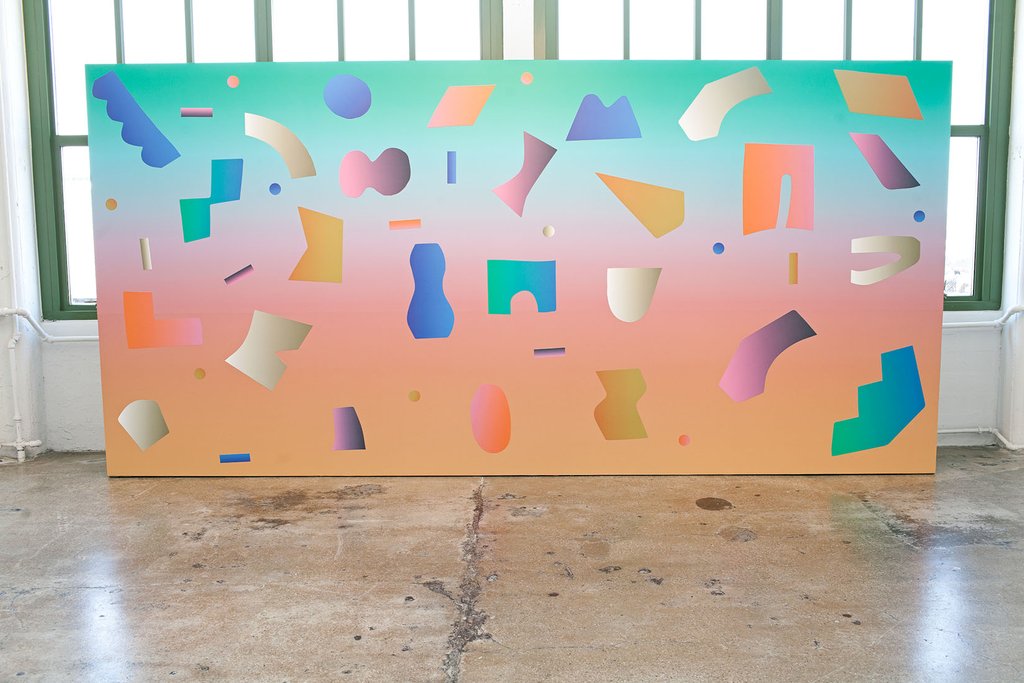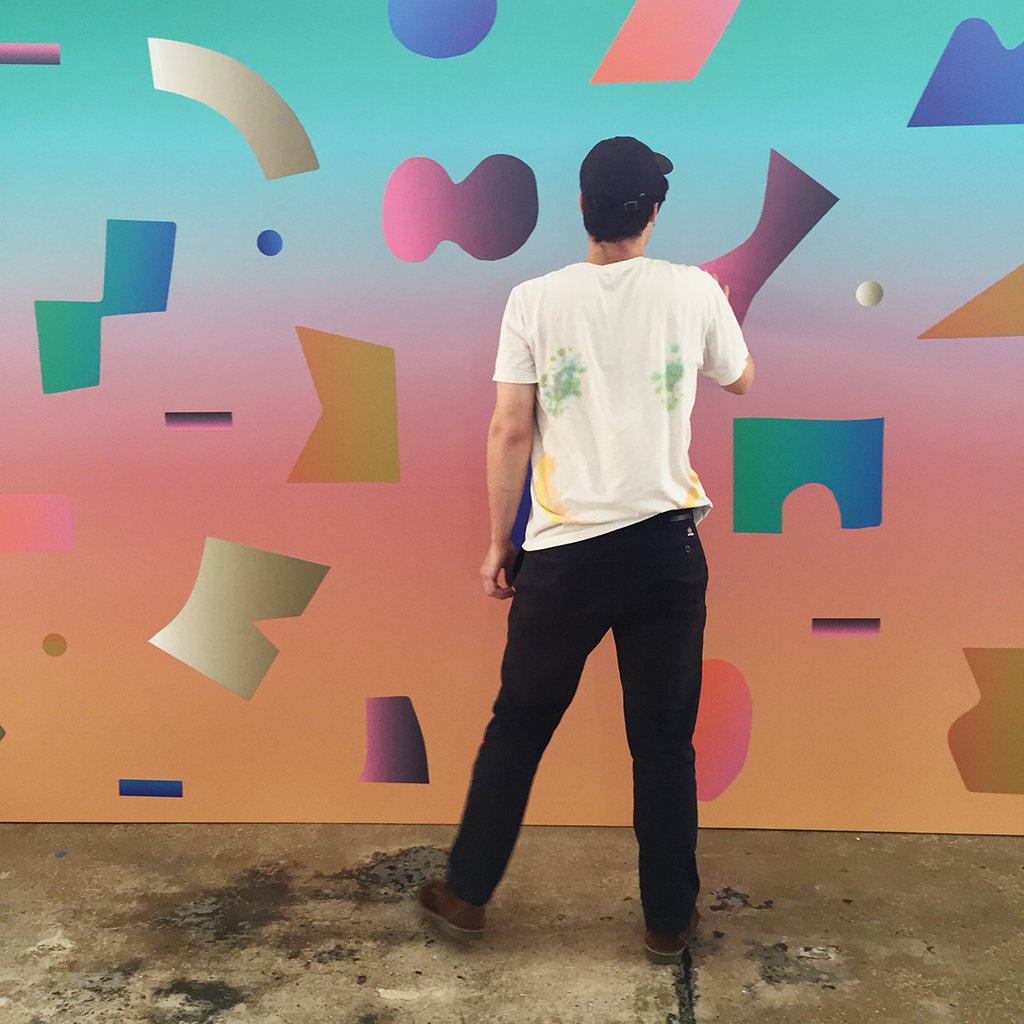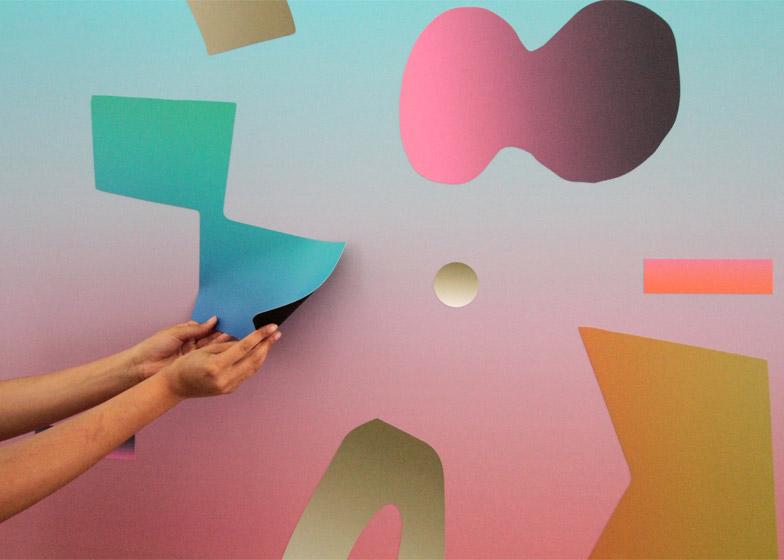 Visual Magnetics Mural
In spring 2015, Dusen Dusen created a large-scale, interactive magnetic mural in partnership with Visual Magnetics. The sunset hued gradient-on-gradient installation debuted at WantedDesign NYC in May 2015 and was designed in collaboration with Henry Van Dusen. The mural features our Cutouts print, which began with and was inspired by actual paper cutouts. The resulting composition, as seen above, did not last long in its original state as visitors were encouraged to move and play with the shapes to create their own.
Big Bow Project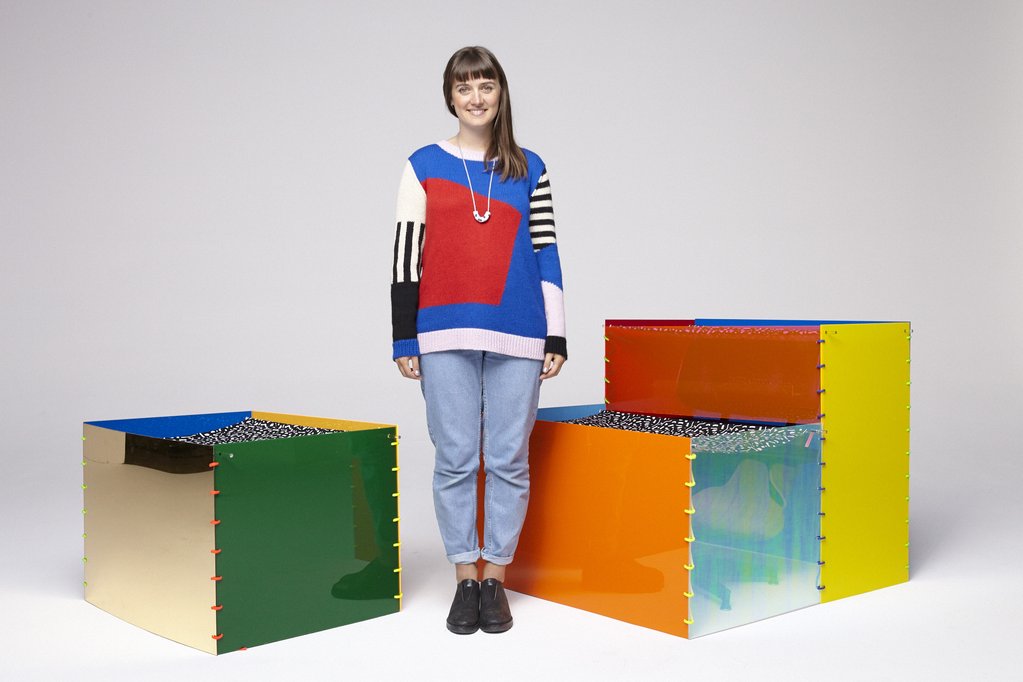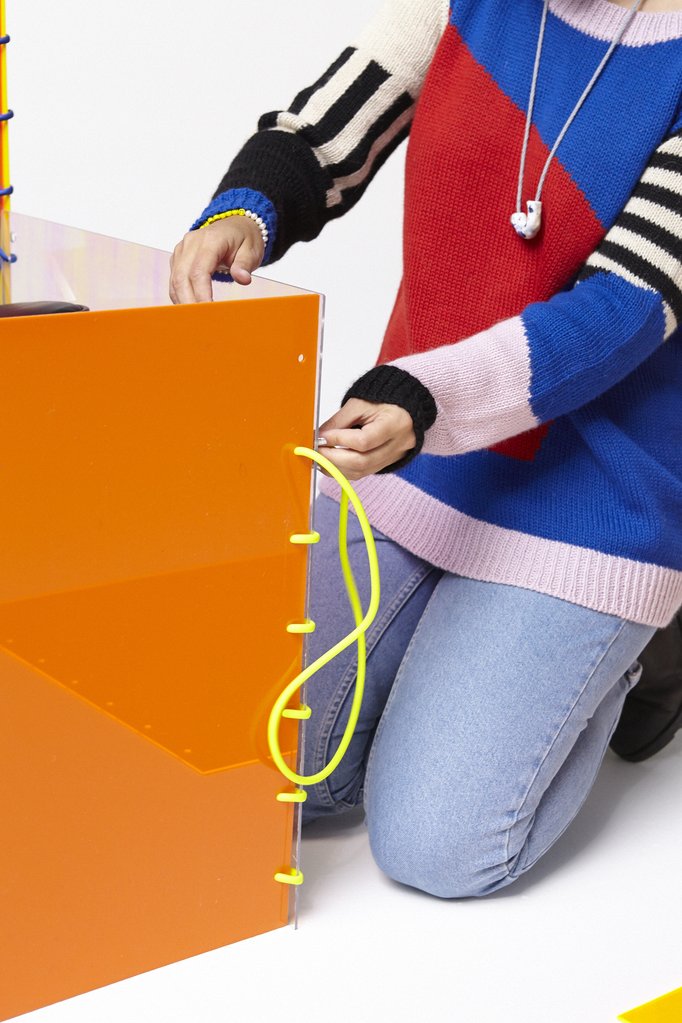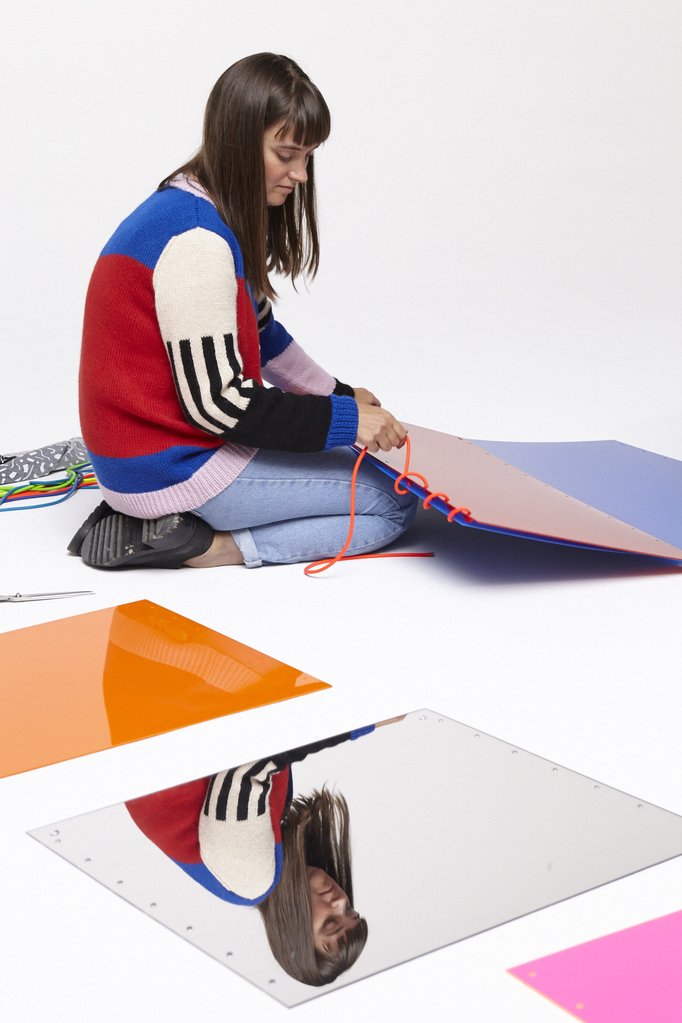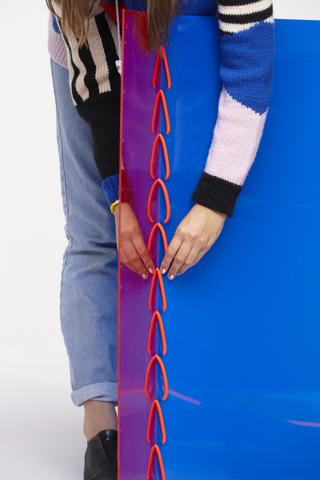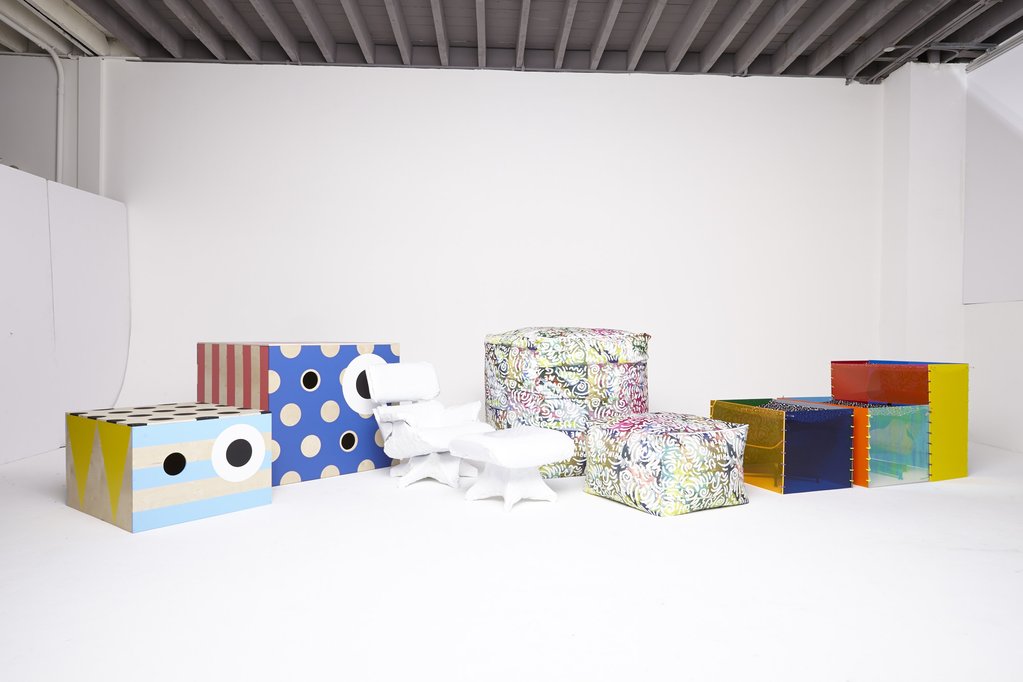 Big Bow Project
In 2014, Design Within Reach enlisted Dusen Dusen to partake in its Big Bow Project, which challenged designers to envision and create a wrapping for an Eames Lounge and Ottoman. In response, Ellen boxed the Eames set in solid, translucent, and metallic plexiglass panels that were laced together with rubber and fabric rope from her Spring 2015 collection. 
Eric Trine Collaboration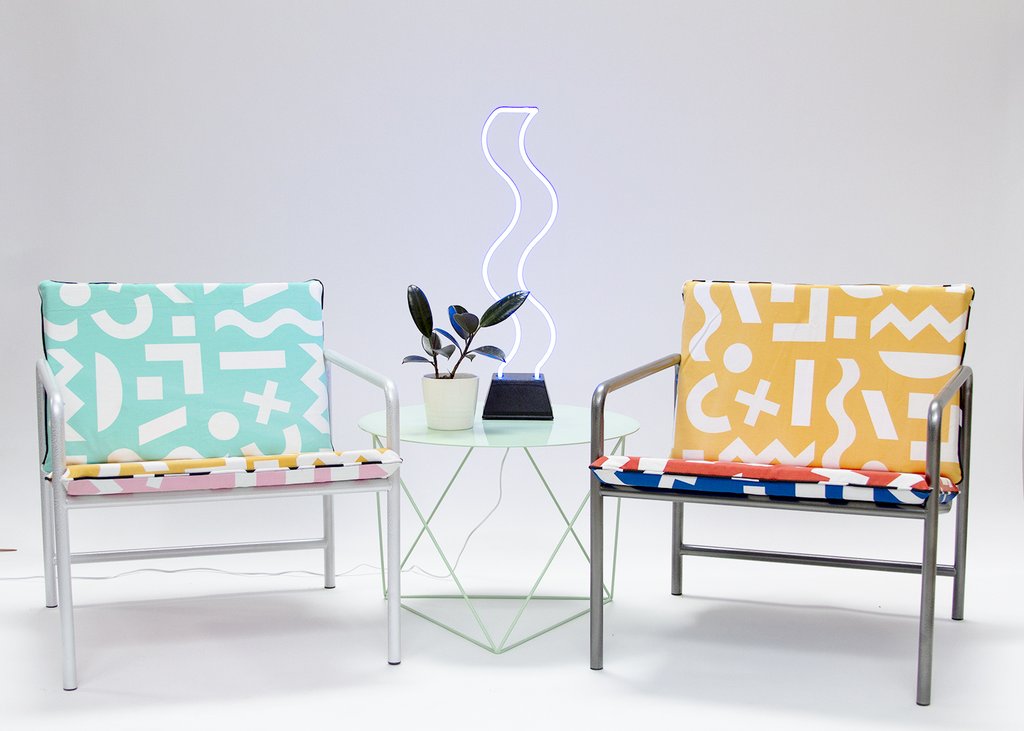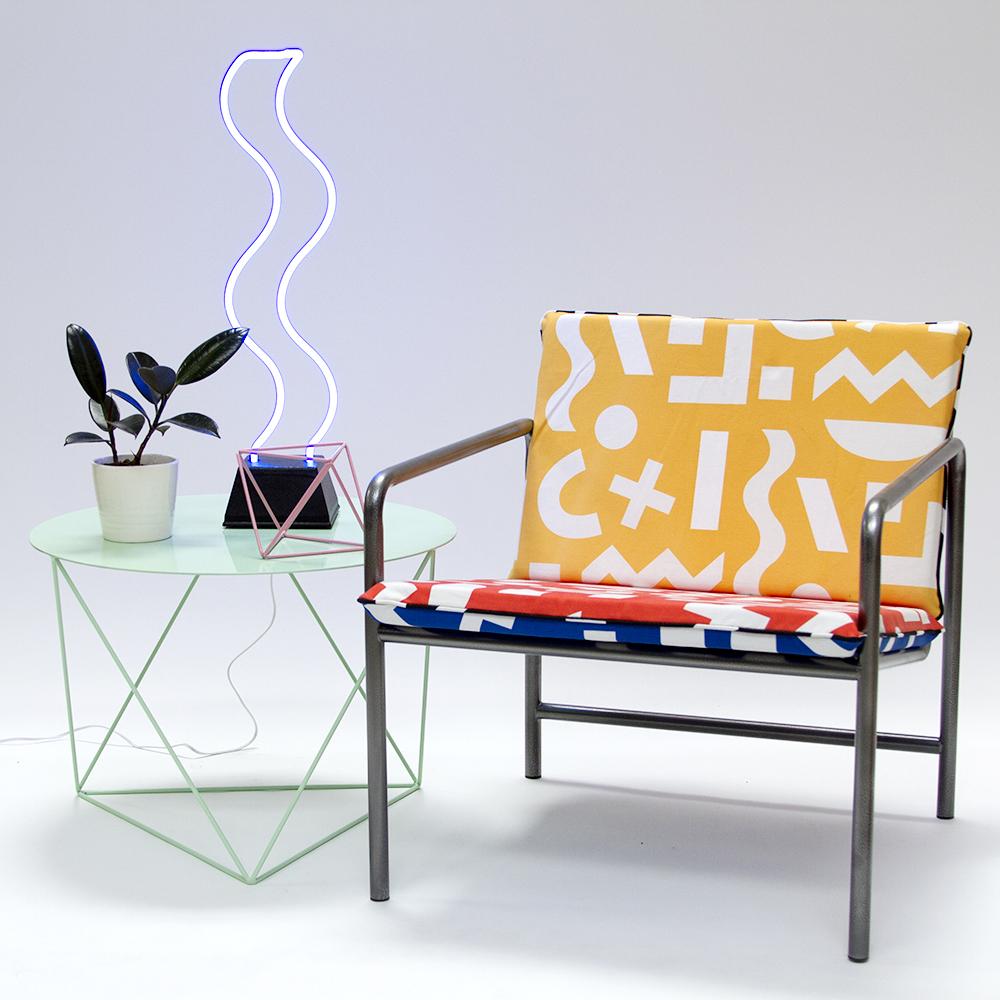 Eric Trine Collaboration
In spring 2014, Dusen Dusen collaborated with California-based designer Eric Trine on a series of furnishings that debuted at 

Sight Unseen

's OFFSITE. The resulting collection consisted of three chairs total, two multi-colored ones in pastel and primary colors, as well as a third in black and white. Each piece featured Eric's signature metal frames while the upholstered fabric showcased the Objects print in six different colorways. In addition, Eric designed and created neon lamps inspired by the different shapes found in the Objects print.
We eat cookies to improve your experience
AGREE & CLOSE